'Married At First Sight' Season 1 Spoilers: 19 Shocking Facts From The 'Six Months Later' Reunion Special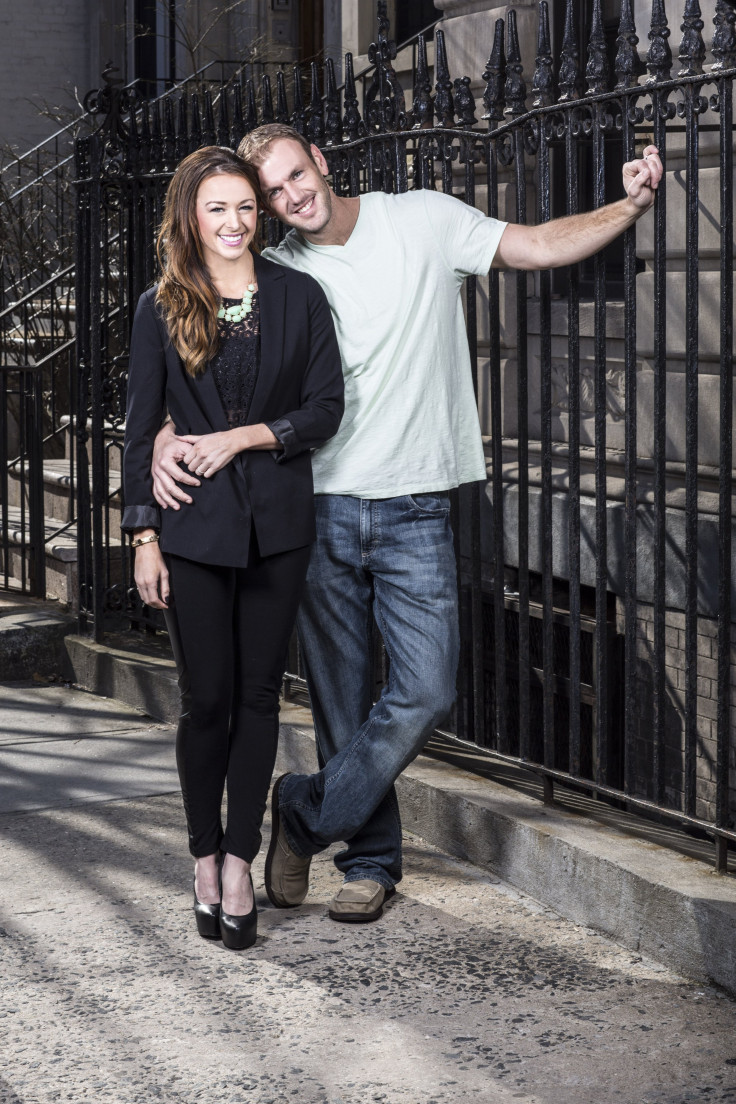 "Married At First Sight: Six Months Later" caught up with all of the "Married At First Sight" couples and experts. Jason and Cortney, Jamie and Doug as well as Vaughn and Monet all spoke to host Kevin Frasier about their experiences on the show. All four experts watched from the sidelines and came in occasionally with some helpful commentary. Check out about the most shocking moments from the reunion special below:
1. Jason shaved his head for the fire academy. Don't worry, he's still cute, and he and Cortney are working on spending time together even though his training keeps him busy.
2. Neither Jason or Cortney expected to have sex right away. According to sexologist Dr. Logan Levkoff, both said that they didn't expect to consummate their relationship right away because they thought they would be focused on building a relationship from scratch.
3. Jason's mom passed away. When the host brought it up, both Cortney and Jason became very emotional. Cortney finally met Jason's mother after filming ended. "She saw that I'm going to take care of her son and her son is fine," Cortney said. When they were in the hospital, Jason realized just how in love with Cortney he was.
4. Cortney's family accepted Jason after the show. Despite her father and mother refusing to come to the wedding, her family welcomed Jason when they met him in July. Her father even asked if he could come to Jason's graduation from the fire academy.
5. Monet wanted to be friends with Vaughn after their split. She said that she wanted to get to know him without cameras, but Vaughn wasn't interested in making that connection.
6. Vaughn and Monet will be married until October. "First week of October, we'll be filing," Monet said. Couples have to be separated for six months before they can file for divorce. Monet claimed that this was why she wasn't dating.
7. Vaughn thought the experts failed. He didn't think that he and Monet were a good match and that the experts were wrong.
8. Vaughn pressured Monet for sex. Vaughn wanted to have sex after Monet had foot surgery, but Monet turned him down. "There's nothing wrong with your hand," Vaughn said to his wife. Vaughn admitted that he was wrong in that instance.
9. Vaughn claimed that Monet was two faced. She was bubbly on camera and gave him the cold shoulder off camera. Monet said didn't want to come across a certain way on camera, so she wanted to be more upbeat during filming. Vaughn felt that Monet cared more about how she looked on the air than she did about her marriage.
10. Monet felt that Vaughn had issues with black women. "Don't you think black women are argumentative?" he would ask Monet. Vaughn said that he asked for a black woman, and he didn't have any issues with black women.
11. Jamie and Doug have had sex. Okay, this one wasn't all that shocking after Jamie's baby tweets. They've been practicing their baby making skills, and Jamie said that she thought Doug would be a great father.
12. Doug was okay with waiting for sex. "It feels better when you have that connection," he said. He also said Jamie working nights gave him "time to release."
13. Jamie addressed her "Bachelor" past. She couldn't open up the way she needed to for the competition, but she thought that "Married At First Sight" would be a very different experience. She wanted to do the FYI show because she trusted the idea of experts matching her with someone. The experts had to really evaluate why she wanted to be on the show before they decided to put her into the cast.
14. Dr. Joseph Cilona saved Jamie and Doug's marriage. Jamie would have left Doug after the cigarette lie, but their session with the psychologist salvaged their relationship.
15. Doug's spooning addiction helped them. Though Jamie initially didn't want him to touch her, she came around to love spooning as much as Doug. She even thought it helped them bond. "It helped our relationship grow. It really did," she said.
16. The wives are all friends. They have "wives night" where they drink wine and talk about their husbands.
17. Jamie doesn't judge Vaughn and Monet's sex life. She obviously is more conservative, but she knows that different people make different choices. All the men gave Doug a lot of credit for waiting for Jamie.
18. Monet felt social media pressure. So many people were rooting for her and Vaughn's relationship. They would send her messages about how they would be heartbroken if her and Vaughn didn't work out. It put a lot of pressure on Monet, especially since she knew the show would end with their divorce.
19. Jamie and Vaughn settled their "twitter war." Jamie hated watching the way Vaughn treated Monet. She tweeted about Monet being a much stronger woman than she is. Jamie regretted commenting on their relationship when she didn't know what was happening off screen.
"Married At First Sight" will return in 2015 for a second season. What was your favorite part of the finale? Sound off in the comments section below!
© Copyright IBTimes 2023. All rights reserved.