'Married At First Sight' Expert Dr. Joseph Cilona On Vaughn And Monet's Divorce; Does He Blame Himself? [EXCLUSIVE]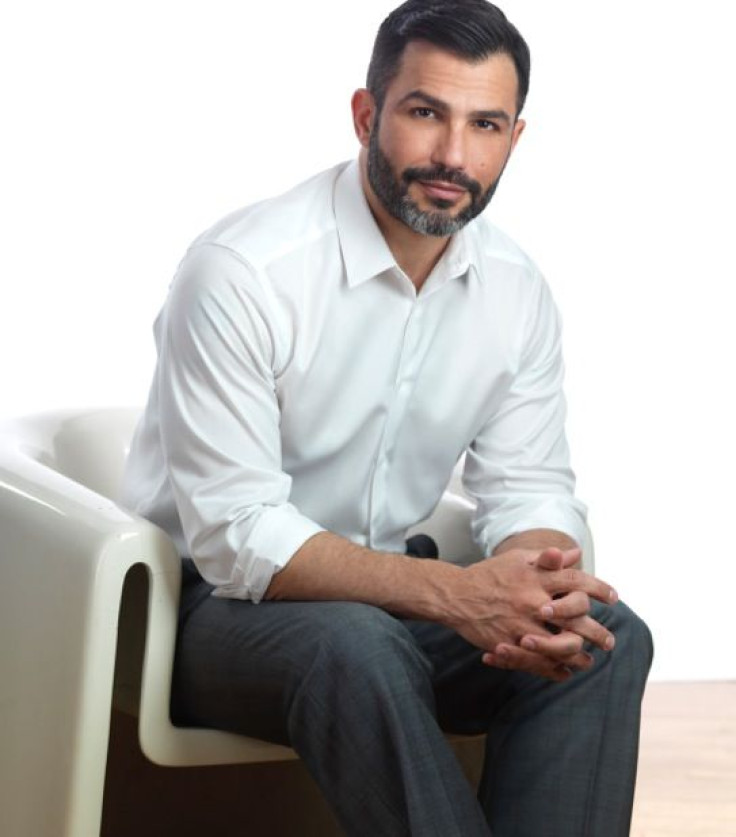 It's not easy to find someone's perfect match, but that's what psychologist Dr. Joseph Cilona had to do for FYI's docu-series "Married At First Sight." The reality show featured blind, arranged marriages where experts matched couples who were then introduced to their scientifically perfect match. The show came to a close Sept. 9, and fans finally discovered which couples were staying together and which couples were headed for divorce. Two out of three couples stayed together, but one couple, Vaughn Copeland and Monet Bell, decided to separate.
Cilona, one of the expert matchmakers, talked to International Business Times via email about why the couple split. As viewers saw, Vaughn and Monet had a tumultuous relationship throughout "Married At First Sight." Vaughn wanted immediate chemistry and Monet needed more time to develop trust. Cilona gave us the inside scoop on why he thought Monet and Vaughn would be perfect together, what viewers didn't know was affecting Vaughn and why he feels at fault for their incompatibility.
"Ironically, as was emphasized in the show, we experts felt Vaughn and Monet had the highest level of compatibility of all the couples," Cilona said. "As it turned out, they certainly were sexually compatible, so Dr. Logan [Levkoff] was on target with them. And they really didn't appear to have any big issues with spiritual or sociological issues. So, it really falls on me."
Cilona previously discussed his process of matching the participants with us. There were several in depth interviews, a psychological evaluation, four "sophisticated and clinically validated personality tests" and a questionnaire Cilona developed addressing romantic compatibility (in the first episode, bride Cortney Hendrix said she took 6 hours to finish the questionnaire).
Vaughn and Monet's personality tests -- which assessed more 120 factors -- were a 90 percent match. They were also found to be strongly compatible according to the results of the questionnaire and interviews. The other experts (a spiritualist, sexologist and sociologist) obviously found them highly compatible as well. So what went wrong? The psychologist said he believes four factors contributed to Vaughn and Monet's divorce: the experiment itself, communication, unrealistic expectations and misaligned focus.
Cilona said the experiment wasn't really the best place for Monet to develop a relationship. "As [Monet] stated herself both before and during the experiment, in order for her to be comfortable in that role, she really needs a high level of trust in her partner," Cilona said. "And [she needs] to be sure that it's safe to invest her emotions and make herself vulnerable. I think the nature of the experiment, a blind arranged marriage that is super-accelerated on top of it, simply does not allow the level of trust required for this type of relationship to develop."
He added: "In hindsight, I do not think that 'Married At First Sight' is a good context for anyone who gravitates toward this kind of relationship. I wonder what might have evolved if Vaughn and Monet met under normal circumstances and had a traditional dating relationship."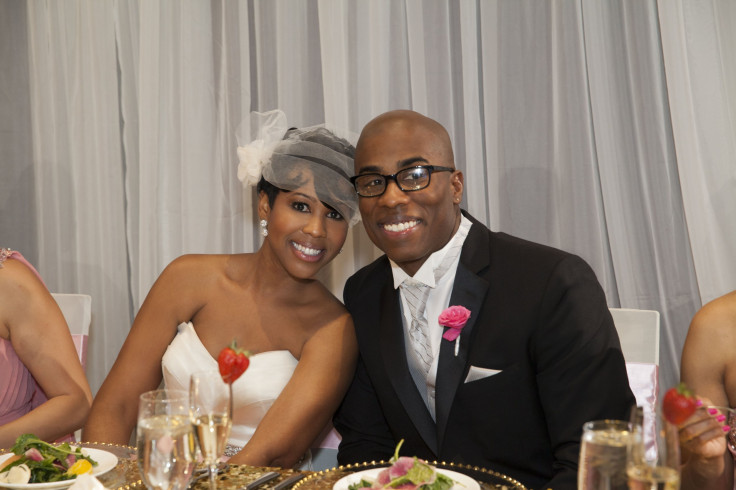 Then there was Vaughn and Monet's communication problems. The couple continually fought throughout the show and it wasn't until the last few episodes that they finally figured out how to listen. Cilona said Vaughn's logical thinking didn't really kick in when he and Monet were fighting. He needed to calm down before he could address situations practically. Monet didn't need that time to decompress. She was "emotionally oriented" and wanted to process strong emotions right away.
"This then causes Monet to keep pushing to discuss and resolve issues with Vaughn, when Vaughn needs time to decompress emotionally and process things," Cilona said. "Thus a vicious cycle of ineffective communication ensues, and with Vaughn and Monet, just seems to escalate to very high levels of intensity, very quickly. I also think the added time pressure of the experiment exaggerated these incompatibilities in communication style, especially for Monet, causing her to feel like it was even more important to discuss and try to resolve important issues immediately."
The next aspect that led to their breakup was unrealistic expectations. Dr. Cilona thought that the couple maybe wanted a little too much. "I think that both Vaughn and Monet had expectations that might have contributed to the demise of their relationship," the show's expert explained. "Vaughn in particular, appeared to have unrealistic expectations about where Monet should be emotionally in the relationship."
Fans will remember the couple's first fight started when Vaughn thought they were lacking in chemistry while they were on their honeymoon. "When the dynamic that he was hoping for and expecting didn't emerge quickly, I think he might have felt frustrated and reacted in ways that initiated the vicious cycle mentioned above," Cilona added.
Vaughn also didn't know what to expect when filming a reality show. He thought that cameras would just be set up around the apartment. He didn't realize a film crew would be following him. For someone who needs alone time to decompress, that situation can become stressful.
"Not having [time to decompress] and the added stress of all the people and cameras on him at all times likely made him much more reactive emotionally, prone to frustration, and vulnerable to reacting angrily and lacking patience and understanding," Dr. Joseph Cilona continued. "Monet pointed out to me that there were many good moments that she shared with Vaughn, and that almost all of them were when the cameras were off and they were alone."
Cilona also talked about their what he called "misaligned focus." Monet wasn't trying to get emotionally involved immediately. "Ironically, even though Monet is much more emotionally oriented, I think she was a bit disconnected from the emotional elements, and much more connected with her very keen businesswoman side trying get answers about Vaughn and strategize a plan for the relationship and their future immediately," he explained. "I think this is understandable given she married a total stranger whom she knew literally nothing about."
Vaughn, however, wanted that emotional connection. Despite having a very logical personality, he wanted to work on the spark in his relationship. Vaughn cited their lack of chemistry as one of the reasons for their divorce.
Their divorce didn't come as a surprise to the psychologist, but he was holding out hope for the couple after the show ended. "I'm really not sure [if divorce was the right choice]. I was hoping they would choose to give it a fresh try once the cameras were off. But I really do understand and respect their decisions," he said.
Though two couples made it through the experiment, Cilona acknowledged the couples will still have challenges to overcome, even if they aren't being filmed. "However, I will say that the true test is the test of time," he concluded. "But so far, so good! I have a lot of hope and optimism that both Cortney Hendrix and Jason Carrion, and also Jamie Otis and Doug Hehner can make it in the long run."
"Married At First Sight" will air a reunion special on Tuesday, Sept. 16, at 9 p.m. EDT on FYI. The show will return for a second season in 2015.
© Copyright IBTimes 2023. All rights reserved.