Mayor Bloomberg Warns of Street Rioting if U.S. Fails to Create Jobs
ANALYSIS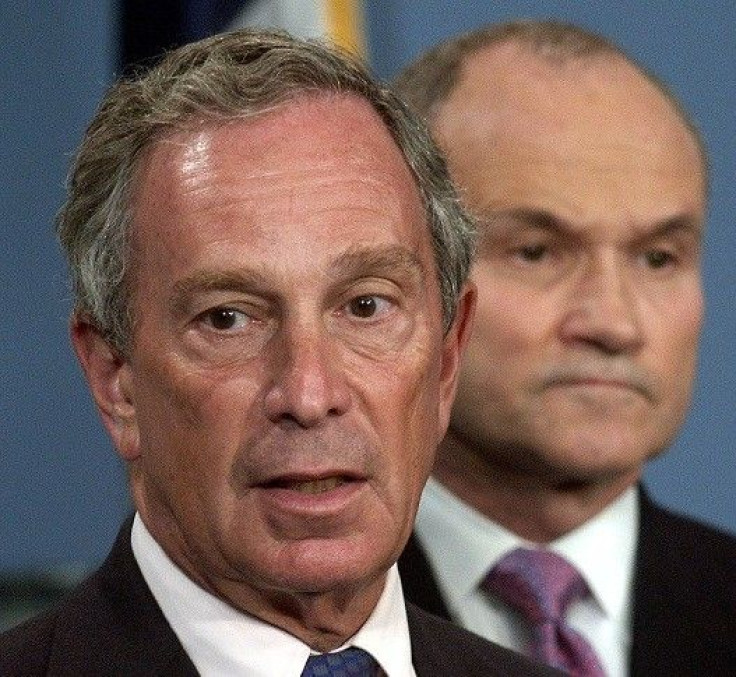 New York Mayor Michael Bloomberg warned the U.S. could face riots like Cairo and Madrid if the economy doesn't create more jobs soon.
We have a lot of kids graduating college, can't find jobs, Bloomberg said on his weekly WOR radio show.
That's what happened in Cairo. That's what happened in Madrid. You don't want those kinds of riots here.
Bloomberg's unrestrained tone comes as the U.S. economy failed to create jobs in August and the unemployment rate remains high at 9.1 percent with no relief in sight. More bad news arrived earlier this week when Bank of America, the nation's biggest bank by assets, confirmed plans to lay off an additional 30,000 workers over the next few years.
In response to the crisis, President Barack Obama has unveiled a $450 billion plan to create jobs, but several prominent Republicans have criticized the plan as the nation wrestles with a burdensome deficit.
The damage to a generation that can't find jobs will go on for many, many years, said Bloomberg, adding, Obama didn't create the economic crisis that has developed over long periods of time.
Polls show that Americans are increasingly frustrated with both the president and lawmakers over the stalled economy and their apparent inability to work together to hammer out a mutually acceptable plan to help the economy gain sustainable traction.
Bloomberg praised Obama for coming up with a proposal. At least [Obama has] got some ideas on the table, whether you like those or not, he said.
Now everybody's got to sit down and say we're actually gonna do something and you have to do something on both the revenue and the expense side. When you start picking and choosing which groups do and do not, that's when it becomes unfair in a lot of people's minds. But we're all in this together.
However, Bloomberg may not be quite right when he states that college graduates can't find jobs. Indeed, the recent August jobs report from the Bureau of Labor Statistics indicated that the unemployment rate for college graduates holding at least a bachelor's degree was 4.3 percent. Moreover, this figure has slowly declined from five percent in August 2010. Still, unemployment for U.S. college graduates soared during the height of the recession--from just under two percent in 2007 to above five percent last summer.
© Copyright IBTimes 2023. All rights reserved.