McDonald's Evades SF Toy Ban in Happy Meals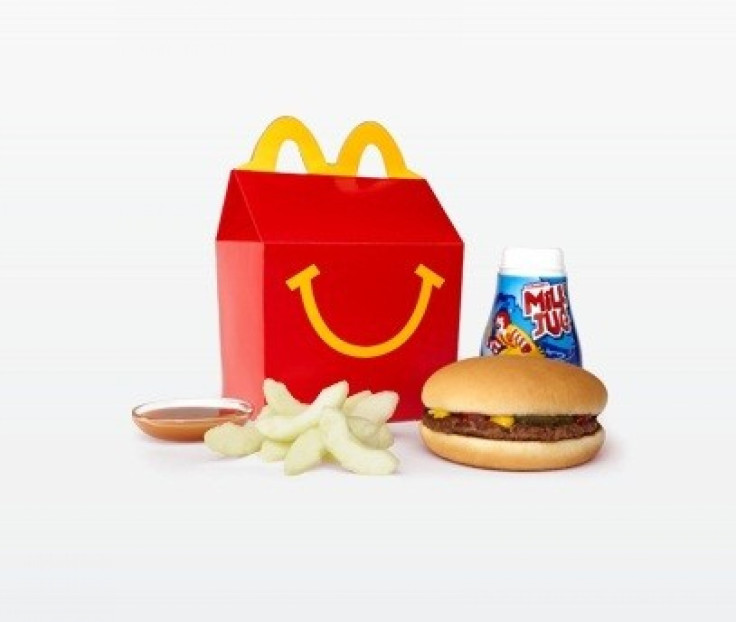 Despite a recent ban by the city of San Francisco on the practice of fast food restaurants giving away toys with children's meals, McDonald's have already figured out a way to bend the rule, according to a report on CNN.
Instead of doing away with their popular Happy Meal offer, parents can still get the action figures and toys that normally accompanied the burger and fries, by paying an extra 10 cents. McDonald's owners said the proceeds will be donated to the Ronald McDonald House of San Francisco. Apparently, the fast food retailer said that without the trinkets, the meals don't hold much value anymore.
While we will fully comply with this law, we also have a responsibility to give our customers what they want, Danya Proud, a spokeswoman for McDonald's, said in a statement, Parents have told us they'd still like the option of purchasing a toy separately for their child when they buy them a Happy Meal.
Corporate Accountability International, a watchdog group, remained skeptical about the proceeds going to charity.
As McDonald's long has, it is again using a charity that helps children get well to defend a practice that contributes to a range of diet-related conditions like diabetes. Currently McDonald's uses its contributions to the charity to defend the hundreds of millions it spends marketing its junk food brand to kids each year, said the group's statement.
McDonald's has announced a healthier version of the Happy Meal, by adding apple slices and reducing the portion of fries. The meal will also include a choice of beverage - fat-free chocolate milk and 1 percent low-fat white milk. The meals will be spread nationwide by March 2012.
Unfortunately for the fast food giants, the new still does not meet the nutritional guidelines of the San Francisco law.
San Francisco Supervisor Eric Mar, who initiated the ordinance, said that fast food restaurants have in fact improved the nutritional quality of food they serve. But he dismissed the 10-cent strategy as a marketing ploy.
San Francisco became the first major city in the U.S. to prohibit fast food restaurants from including toys with children's meals that don't meet certain nutritional guidelines.
The Healthy Food Incentive Ordinance approved last year by the city's Board of Supervisors aims at fighting child obesity. The initiatives were introduced to reduce the allure of fast food restaurants and promote healthier food options for children.
© Copyright IBTimes 2023. All rights reserved.