Meagan Good Apparent Nude Photos Leaked On Reddit, 4Chan And Twitter: The Fappening Continues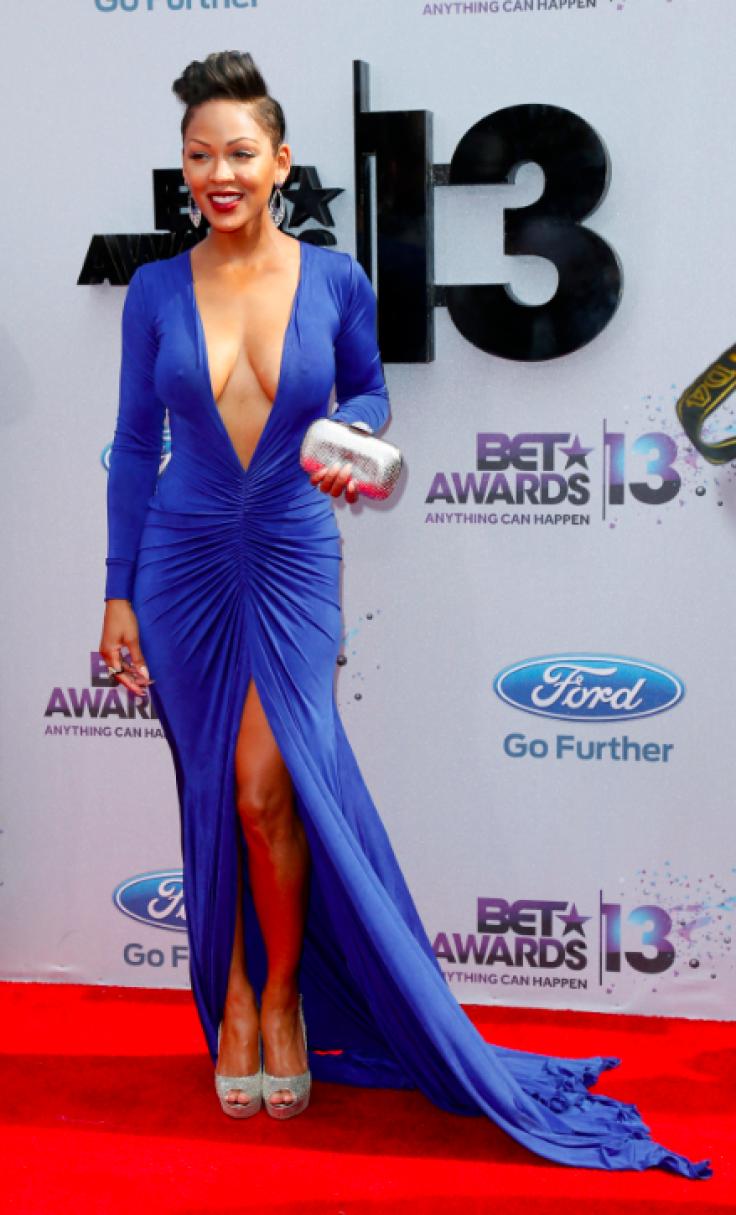 The Fappening apparently continued Sunday after alleged nude photos of actress Meagan Good were leaked on Reddit, 4Chan and Twitter. Dozens of female celebrities were involved in a supposed hack that spread their explicit images on the Web during the Labor Day weekend and three weeks later a second round of female A-listers were victimized in another apparent attack.
Good's name was top-trending topic on Twitter Sunday after alleged nude images of her were shared on the 140-character social media site. In one of the images, Good has a full face of make-up and is posing for the camera in a shot that was seemingly taken by someone else. Several other pictures appear to have been taken by the actress herself, selfie style, and apparently expose her breasts.
Good has not responded publicly. It's unknown if the pictures are authentic. Kim Kardashian, Victoria Justice and Stacy Dash were reportedly involved in the second round of the Fappening leak.
Jennifer Lawrence and Kate Upton spoke through their representatives when their privacy was infringed and verified the images were real. Some celebrities, like Ariana Grande, denied the images were authentic. The "Bang Bang" singer said her behind was cuter than the alleged imposter's.
Some have blamed Apple's iCloud for the Fappening leak, but the company has denied there was a flaw in its system. Instead, Apple blamed weak passwords for hackers being able to access the starlets' phones.
Before the Fappening, Scarlett Johansson, Christina Hendricks, Nicole "Snooki" Polizzi, Kat Dennings and Rihanna were apparently victims of a nude photo leak.
Good, 33, is best known for films like "Anchorman 2: The Legend Continues," "Think Like A Man," "Brick" and "Stomp The Yard," according to the Internet Movie Database. She has been nominated for nine awards, including an MTV Movie Award for "Best Kiss" for "Stomp The Yard" and three Teen Choice Awards.
Follow me on Twitter @mariamzzarella
© Copyright IBTimes 2023. All rights reserved.