Meghan Markle 'Dragged' Prince Harry 'Into The Dirt,' Didn't Want Royal Life: Aristocrat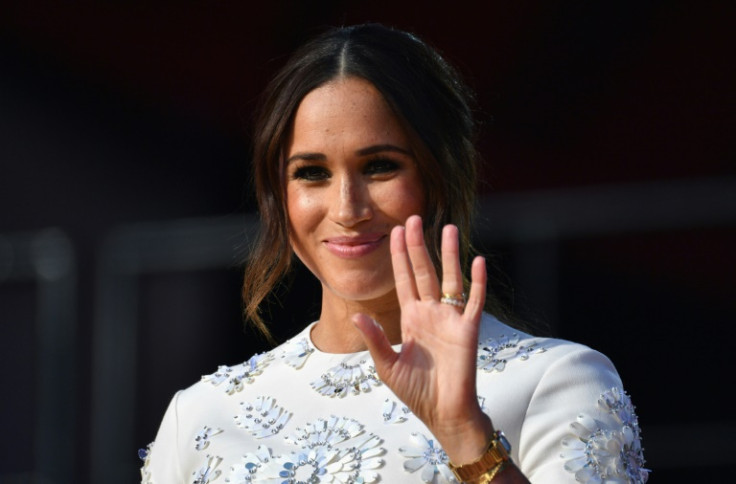 KEY POINTS
Lady Victoria Hervey weighed in on Prince Harry and Meghan Markle's recent split with Spotify
The socialite said Spotify executive Bill Simmons calling the Sussexes "grifters" indicates the partnership ended "badly"
Journalist and royal commentator Nina Myskow said Markle helped Harry "extricate himself from a toxic" environment
An English socialite and aristocrat has slammed Meghan Markle after the Duchess of Sussex and her husband Prince Harry's partnership with Spotify ended.
Lady Victoria Hervey and journalist and royal commentator Nina Myskow joined host Dan Wootton on GB News' "The Clash" this week to discuss the Sussexes' split with the audio streaming giant as well as Spotify executive and popular podcaster Bill Simmons' accusation that Prince Harry and Markle are "grifters."
Hervey seemingly suggested that the Duchess of Sussex was to blame for Prince Harry's reputation faltering in the years since the couple stepped back from royal duties and moved to California in 2020.
"She has dragged him into the dirt. People loved Prince Harry. Prince Harry followed her willfully," the model claimed of Markle.
"Having an exec like this coming out and calling them a grifter, obviously that is a very negative thing that is going to probably have a very negative spin on things with also her representation," Hervey added of the duchess, who signed for representation with top Hollywood talent agency WME earlier this year.
The aristocrat also revealed that she was "shocked" that Simmons publicly slammed Markle and Prince Harry after the end of their reported $20 million deal with Spotify and that she thinks the executive's comments indicate that the partnership ended "badly."
"I was actually quite shocked when I first heard it. I was like, 'Wow, OK, he is savage and he is literally going for the jugular here,'" Hervey said. "It must have ended ... so badly. I don't know how much they got paid from the total amount, but they [Spotify] feel ripped off. I mean, Spotify, they were promised the world, and [the Sussexes] did not deliver."
Hervey also speculated that Markle may have pushed for their move to the U.S. because she wasn't a fan of royal life.
"I think that is actually one of the reasons why she took Harry to America, because she didn't want to be that person, like the royal life and going to hospitals and visiting sick children," she claimed.
However, Myskow defended Markle, pointing to her 2017 humanitarian project, in which the duchess supported the publication of a community cookbook to help the victims of the Grenfell Tower fire.
The journalist also said that Markle helped her husband leave a "toxic" environment in the U.K.
"She has helped him to extricate himself from a toxic situation in this country," Myskow insisted.
She went on to predict that the Sussexes may land another podcast deal in the future after Spotify decided not to renew Markle's "Archetypes" podcast for another season.
"I bet you very soon that Harry and Meghan will be with [online audiobook and podcast] Audible or whoever," the royal commentator said.
International Business Times could not independently verify the claims.
Markle's management announced last week that the former "Suits" star plans to continue to "develop more content" for "Archetype" fans on "another platform."
"The team behind 'Archetypes' remain proud of the podcast they created at Spotify. Meghan is continuing to develop more content for the 'Archetypes' audience on another platform," WME said in a statement to The Wall Street Journal.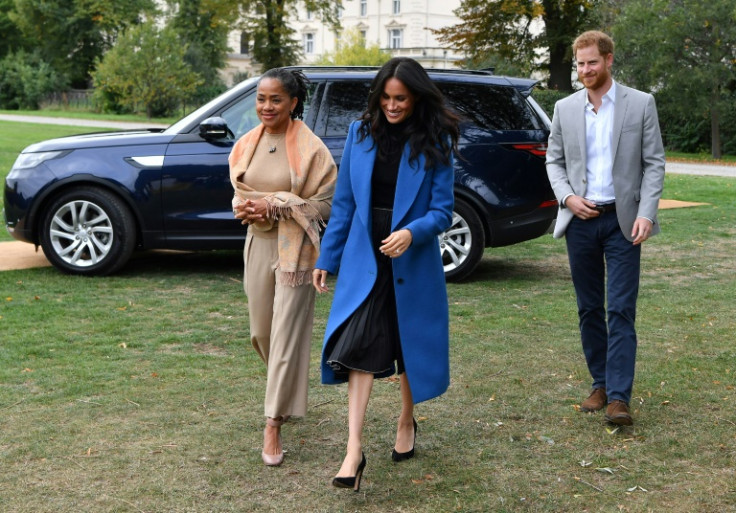 © Copyright IBTimes 2023. All rights reserved.