Meghan Markle Fears She Would End Up Like Princess Diana, Lambasted For Making Embarrassing 'Faux Pas'
A royal expert said Meghan Markle worries about a potential "Princess Diana Moment" with the press.
KEY POINTS
Meghan Markle and Prince Harry have a very intense relationship with the press
A royal expert claims the duchess might be particularly concerned about paparazzi
The former 'Suits' actress was criticized for making another mistake
Meghan Markle might be concerned about paparazzi and other unauthorized photographers trying to capture the royal behind the scenes, considering the constant invasion of privacy that the late Princess Diana went through before her shocking death, a royal expert claimed.
"Meghan was enamored with Princess Diana as she grew up. Meghan watched her funeral on television as a young girl," Kinsey Schofield said to the Daily Star. "I do think that Meghan might fear having that Princess Diana moment of being overwhelmed by photographers or paparazzi."
However, the royal commentator suggested that Meghan Markle does not have to be too concerned. "The reality is if you compare Meghan to the Duchess of Cambridge, the Duchess of Cambridge has had to deal with much scarier instances involving photographers than Meghan Markle has ever had to deal with," Schofield added.
"Realistically, the Duchess of Cambridge has had to deal with much, much scarier instances involving the paparazzi and has come so much closer to something dangerous and scary happening than we've seen happen to the Duchess of Sussex," the royal expert went on.
Though Meghan Markle has not been involved in a paparazzi car chase or any of that sort, most, if not all, royal followers are aware that the British media has been critical of her since she was first romantically linked to Prince Harry. As a matter of fact, the Duke and Duchess of Sussex previously revealed that the unending criticisms of the U.K. press are among the many reasons why they decided to step down as senior royals and move to the U.S.
Not only that, because paparazzi have previously taken unauthorized snaps of Archie. There were also photographers who illicitly took images of Prince Harry and Meghan Markle after the latter had a miscarriage.
Meanwhile, Meghan Markle is being criticized again for "making an embarrassing faux pas" about the Mandela story. The wife of Prince Harry was branded "a self-obsessed liar" for "making up stories" about meeting the "Lion King" actor in London.
Dr. John Kani, who voiced the mandrill shaman Rafiki in Disney's live-action remake, recently talked about the claims of Meghan Markle that a "Lion King" star lauded her marriage in a predominantly white family. However, the only African actor on set reportedly "does not recall ever saying such a thing."
"I have never met Meghan Markle. This seems like something of a faux pas by her. I have never met the duchess at all. I am the only South African member of the cast, and I did not attend the premiere in London. I went to Hollywood as we opened there, and from there I had to go immediately to Paris where I was shooting a film sequel so [that] I couldn't hang around," Kani told the MailOnline.
Dr. John Kani also shared that Meghan Markle and Prince Harry's wedding in May 2018 was a "non-event" to South Africans. "In my memory, nobody would have known when she got married, when or what. We had no South African link to the wedding or to her marrying Harry," he said.
The comments of the "Lion King" voice actor came after the remarks of Nelson Mandela's grandson, saying that the royal wedding can "never be compared" to the release of the anti-apartheid campaigner from jail.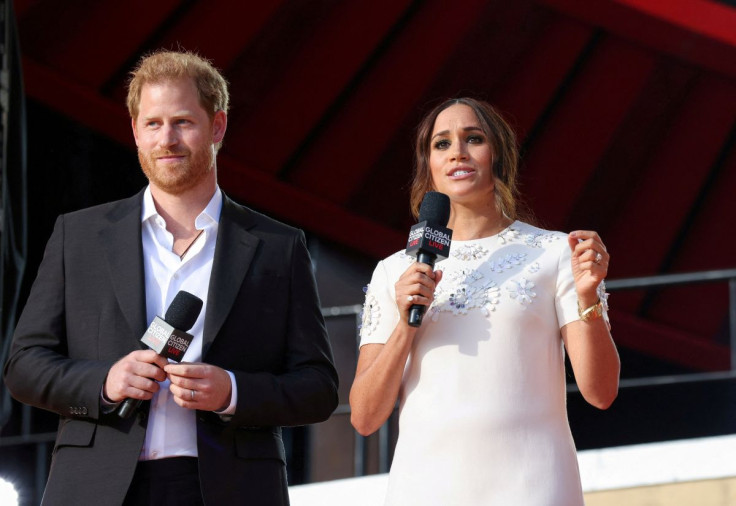 © Copyright IBTimes 2023. All rights reserved.