Meghan Markle 'Hardly A Victim,' Only Speaks To Hollywood A-Listers, Sharon Osbourne Alleges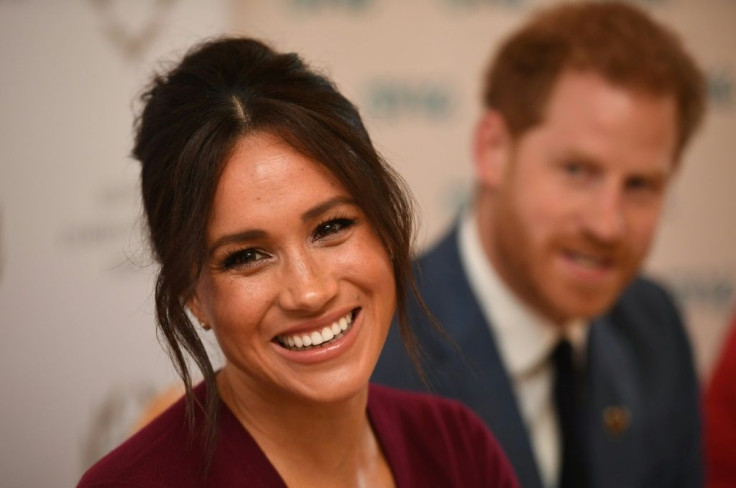 KEY POINTS
Sharon Osbourne slammed Meghan Markle in a new documentary titled "Sharon Osbourne: To Hell and Back"
The former "The Talk" co-host alleged that Markle only hangs out with the "wealthiest of the wealthy" in Hollywood
Osbourne admitted she felt Markle was treated "very harshly" by the British press
Sharon Osbourne has accused Meghan Markle of only hanging out with the "wealthiest" A-listers since leaving the royal family.
Osbourne, 70, received intense backlash last year after she defended her pal Piers Morgan's criticism of Markle and Prince Harry following their interview with Oprah Winfrey. The wife of Ozzy Osbourne insisted that Morgan was not racist for doubting the Duchess of Sussex's accusations against the royal family.
More than a year later, Osbourne detailed the fallout and slammed Markle in a new documentary on Fox Nation titled "Sharon Osbourne: To Hell and Back."
"I've never met her in my life," Osbourne said of Markle Monday, Fox News reported. "But she mixes with the royalty of showbiz, put it that way."
She suggested that Markle, whose friends include billionaires Tyler Perry and Winfrey, only speaks to the wealthiest personalities in Hollywood.
"I think that you have to be over a certain bank balance for her to talk to you," Osbourne alleged. "It's all the wealthiest of the [wealthy] in the industry that she hangs out with. And there's nothing wrong with that at all. God bless you. But she does tell some porky pies [lies]. Put it this way, she's surrounded by very, very, like how can I do this politely? It's the cream of the cream in Hollywood music, film, everything she's surrounded by."
After stepping back from royal duties in 2020, Markle and Prince Harry bought a $14 million estate in California's celebrity-centric Montecito and signed multimillion-dollar book and production deals with Penguin Random House, Netflix and Spotify. The couple cited a "lack of understanding and support" from the royal family and the "toxic" U.K. media as among their reasons for leaving.
Osbourne acknowledged that the British press treated Markle "very harshly" during her time in the U.K. and said she could even remember "very, very ugly" headlines about the Duchess of Sussex.
Despite this, the TV personality claimed that Markle is "hardly a victim" amid all the connections she's gained in Hollywood.
Osbourne also reflected on the public's fascination with Prince Harry and Markle and how the couple's falling out with the royal family has divided fans.
"This American goes to England, marries a prince, and do they [live happily ever] after? No," she explained. "So it bought a lot of attention to this couple, a lot of attention, which goes on and on as we speak. And it's like you're either a royalist, or you agree with Harry and Meghan."
In June, the former "The Talk" co-host and Morgan also discussed the Sussexes' dynamic with the royal family during Fox News' coverage of Queen Elizabeth's Platinum Jubilee celebrations.
Osbourne said at the time that the royal family has always been like a "Shakespearean play" for her and that she felt sorry for Prince Harry and Markle, who did not join the royal family on the Buckingham Palace balcony and kept a low profile throughout the Jubilee festivities.
Morgan, a vocal critic of the Sussexes, asked her, "Why should we feel sorry for them given the way they've trashed this family in public so often?"
Osbourne conceded that Prince Harry and Markle have seemingly been "making their living over talking about the royal family" but doubled down on her opinion.
"I do feel sorry for [Harry] because I think that there must be a huge part of him that regrets [what happened]," she explained. "I mean, can you imagine how he felt yesterday [at Trooping the Colour] with the whole family in that procession and he would have normally been there on one of those horses with his uniform and everything. And there he was, shushing the children."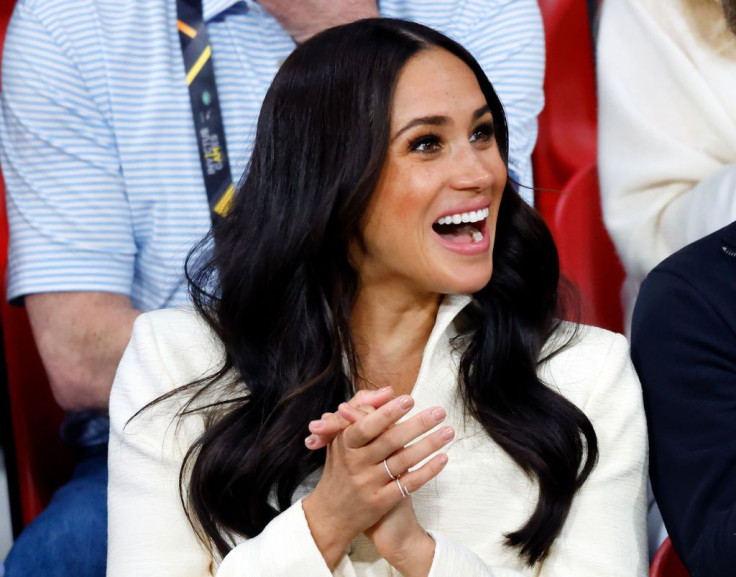 © Copyright IBTimes 2023. All rights reserved.