Crisis PR Expert Discusses Why Meghan Markle's Spotify Podcast Wasn't Renewed For Second Season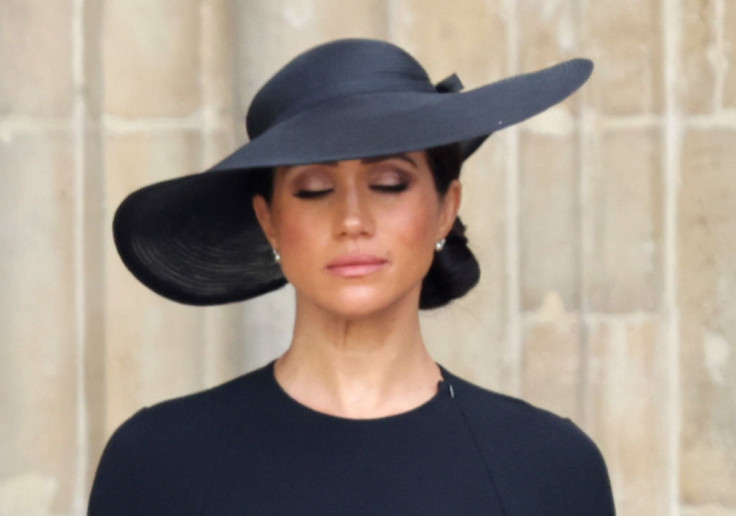 KEY POINTS
A crisis communications expert suggested the audience for Meghan Markle's "Archetypes" podcast wasn't big enough
Prince Harry and Markle still have value as a media brand but not the same as before, Mark Borkowski says
Spotify chief executive Daniel Ek admitted the company overpaid and overinvested in content
The audience attracted by Meghan Markle's "Archetypes" podcast likely wasn't large enough for Spotify to give the Duchess of Sussex another season, a crisis PR expert has suggested.
It was announced Thursday that Markle's podcast was not renewed for another season as the Sussexes and Spotify mutually agreed to end a partnership reportedly worth $20 million.
Crisis communications guru Mark Borkowski weighed in on the decision to ax "Archetypes," telling the BBC that he believes that Markle's podcast may not have been compelling enough after Spotify reviewed the numbers.
"It's always about the content.... clearly there hasn't been a big enough audience for it," he suggested. "If you can't deliver your fee, no one's going to pay it."
Borkowski said that despite the end of their deal with the streaming giant, Prince Harry and Markle still have value as a media brand. However, it may not be the same as before.
Markle's "Archetypes," which was launched in August 2022, is only one of the programs that the platform has axed in recent years. Spotify has let go hundreds of staff from its podcasting division since Barack and Michelle Obama's production company ended its deal with Spotify last year, according to the outlet.
During a conference call with financial analysts earlier this year, Spotify chief executive Daniel Ek admitted that the company had overspent in acquiring content.
"You're right in calling out the overpaying and overinvesting," he said, per the BBC.
"We're going to be very diligent in how we invest in future content deals," he added. "And the ones that aren't performing, obviously, we won't renew."
Ek added that they would examine which podcasts were performing well on a "case-by-case basis on the relative value."
The outlet noted that Spotify is still open to working with expensive partners. The platform did not let go of controversial star Joe Rogan despite calls to cut ties with him. Rogan reportedly received $200 million in 2020 for giving the streamer exclusive listening rights.
However, unlike Markle, Rogan delivers multi-hour episodes each week, with an average audience of 11 million people.
Unnamed sources with knowledge about the Duke and Duchess of Sussex's reported $20 million deal with Spotify told The Wall Street Journal that the couple didn't meet the productivity benchmarks expected from them to receive the full payout from the deal.
On Thursday, a representative for WME, the talent agency that recently signed Markle, released a statement confirming the Sussexes and Spotify's decision to mutually split. The rep also teased that Markle is working on new content for another platform.
"The team behind 'Archetypes' remain[s] proud of the podcast they created at Spotify. Meghan is continuing to develop more content for the 'Archetypes' audience on another platform," the rep said.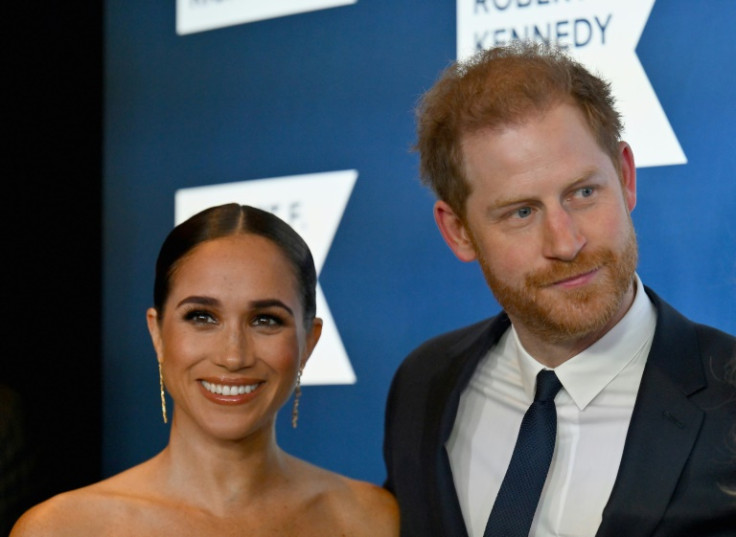 © Copyright IBTimes 2023. All rights reserved.