Meghan Markle Not Criticized Due To Race But 'Hypocrisy,' Netizens Speak Up
Meghan Markle is criticized due to her hypocrisy, not her race.
The Duke and Duchess of Sussex have been criticized due to their recent travels. Both are advocates of the environment and have been encouraging the people to do "bits of good" for the environment, but they keep on traveling in private jets that produce 10 times the amount of carbon per passenger.
In the past week, they have been traveling in private jets which irked the netizens. Markle's supporters accused her bashers of hating her for her color, but netizens said that they don't like Markle not for her race or color, but because of her hypocrisy.
"We don't criticize #MeghanMarkle (or #PrinceHarry) b/c of their race. Meghan is a beautiful, intelligent woman that has much to offer the Royal family. But lecturing the world about climate change on their own IG on June 30th then flying around in private jets? Hypocritical," one netizen wrote on Twitter.
A number of netizens agreed that they attack Markle not for her skin color. They insisted that they just don't like how the couple would preach but fail to practice what they say. Another said that they don't just attack Markle, but Prince Harry, too, who is not black. The majority said that it's due to their hypocrisy.
"It is about their hypocrisy," a different netizen wrote. "They go on about the environment, carbon footprint etc but they travel in private jets for unnecessary trips eg baby shower trips. If they want privacy & no publicity, then it is best to keep quiet."
Piers Morgan attacked Prince Harry weeks ago for saying that he only wants two kids due to climate change. Morgan sarcastically asked if the one who said it was the same Prince Harry who uses private jets and helicopters.
A number of netizens felt that Prince Harry has double standards. He wanted others to contribute to the environment, but he does things that are otherwise harmful to nature. Another critic said that Prince Harry disgraced Queen Elizabeth II.
Prior to this issue, a different netizen said that Markle is disliked not for her race but due to her dishonesty and overspending. The Duchess of Sussex spent six times more for her wardrobe compared to Kate Middleton in 2018. Netizens also didn't like how Markle kept on touching her baby bump to draw attention when she was pregnant.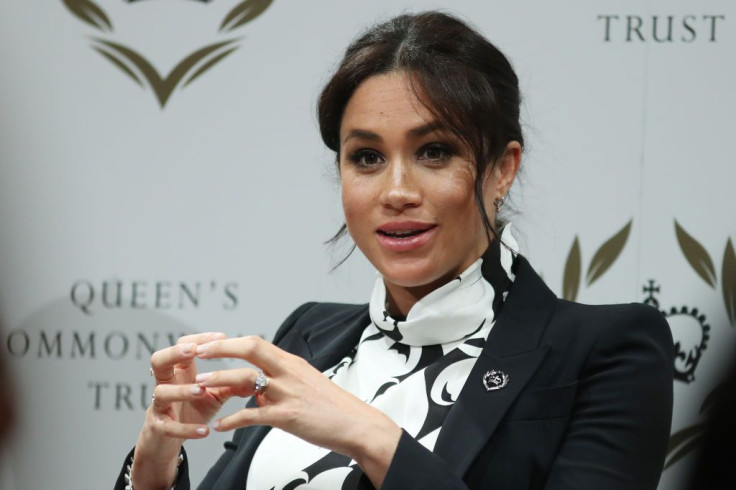 © Copyright IBTimes 2023. All rights reserved.