Meghan Markle, Prince Harry's Chief Of Staff Leaving Role After Less Than A Year: Report
KEY POINTS
Meghan Markle and Prince Harry's U.S. chief of staff is transitioning into an advisory role for the Archewell Foundation
Catherine St-Laurent, the Sussexes former chief of staff, will bring her high-level strategic guidance to the couple's non-profit charity
St-Laurent had a senior role for the Bill & Melinda Gates Foundation before she started working for the Sussexes
Meghan Markle and Prince Harry's U.S. chief of staff is leaving her current post for a new role, a report has revealed.
The Duke and Duchess of Sussex's chief of staff, Catherine St-Laurent, has transitioned to a senior advisory role for their non-profit organization Archewell, their spokesman confirmed to Page Six Monday. St-Laurent's portfolio includes senior roles in Bill & Melinda Gates Foundation before she started working for the Sussexes last April.
"She will continue to bring high-level strategic guidance to Archewell, which she helped launch and build over the course of the past year," the spokesperson said.
The Sussexes hired St-Laurent last year and were very happy when they announced her entry to their team.
"We are proud to be joined by Catherine St-Laurent in this next chapter with us," they said in their announcement. "Her leadership and proven track record working within two organizations that have tremendous impact in the world — the Bill & Melinda Gates Foundation and Pivotal Ventures make her an incredible asset and we're excited to have her on our team."
Meanwhile, the couple named James Holt, who has worked with them for five years, the executive director of the Archewell Foundation.
Prince Harry and Markle lost three aides —Edward Lane Fox, Samantha Cohen and Melissa Touabti — in six months when they were in the U.K. Many were shocked when Touabti, their personal assistant, resigned because she was a "hugely talented person" and even played a big role in the success of their royal wedding.
Four of Markle's former royal aides also chose to not take sides in her privacy lawsuit against Mail on Sunday and Mail Online. Jason Knauf, former communications secretary to the Duke and Duchess of Sussex; Christian Jones, former deputy communications secretary; Samantha Cohen, formerly the Sussexes' private secretary; and Sara Latham, their ex-director of communications, all wished to remain "strictly neutral" in her legal battle.
A few weeks ago, Markle was accused of bullying her palace staff. However, her friends and co-stars including Patrick J. Adams, Janina Gavankar and more all defended her from the allegation, insisting that they have known her for years and she was never a bully.
"I have known Meghan for 17 years. Here's what she is: kind, strong, open. Here's what she's not: 'a bully,'" Gavankar wrote on Twitter.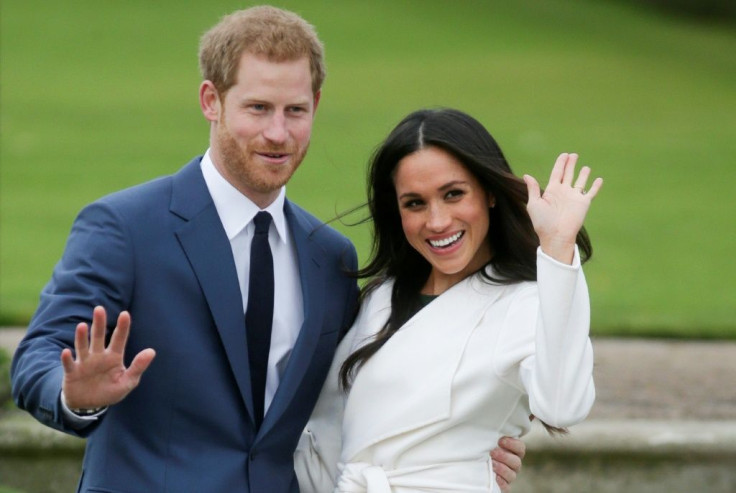 © Copyright IBTimes 2023. All rights reserved.