Meghan Markle's Four Aides Don't Want To Take Sides In Privacy Lawsuit Against Tabloid
KEY POINTS
Meghan Markle's former aides don't want to get involved in her lawsuit against Mail Online
The Duchess of Sussex's former aides won't assist both parties in the proceedings
Markle's former aides could shed light on her involvement in the book "Finding Freedom"
Four of Meghan Markle's former royal aides want to remain neutral in her privacy lawsuit against a tabloid that published her personal letters for her dad.
The Duchess of Sussex is suing Mail on Sunday and Mail Online over articles that reproduced parts of her letters for her father, Thomas Markle Sr. Her aides Jason Knauf, former communications secretary to the Duke and Duchess of Sussex; Christian Jones, former deputy communications secretary; Samantha Cohen, formerly the Sussexes' private secretary; and Sara Latham, their ex-director of communications, could "shed some light" on the publication's claim that Markle "directly or indirectly provided private information" to the authors of "Finding Freedom." However, they wished to remain "strictly neutral."
"None of our clients welcomes his or her potential involvement in this litigation, which has arisen purely as a result of the performance of his or her duties in their respective jobs at the material time," their lawyers said as quoted by BBC.
"Nor does any of our clients wish to take sides in the dispute between your respective clients. Our clients are all strictly neutral. They have no interest in assisting either party to the proceedings. Their only interest is in ensuring a level playing field, insofar as any evidence they may be able to give is concerned."
Mail on Sunday argued that it was Markle who breached her privacy by sharing her story with Carolyn Durand and Omid Scobie who wrote "Finding Freedom." Antony White QC for Associated Newspapers, the publisher of Mail on Sunday and Mail Online, pointed out that the biography "gives every appearance of having been written with their extensive co-operation."
"The book contains a great deal of detailed information about [Meghan's] personal life, including a number of passages referring to her relationship and communications with her father, and a section referring to the letter which is at the heart of this case," he said.
Meanwhile, the Sussexes denied any collaboration with Scobie and Durand. Prince Hary and Markle stressed that they "did not collaborate with the authors on the book, nor were they interviewed for it, nor did they provide photographs to the authors for the book."
However, in court documents obtained by The Telegraph, the duchess admitted to passing information to the authors because she was worried about "her father's narrative."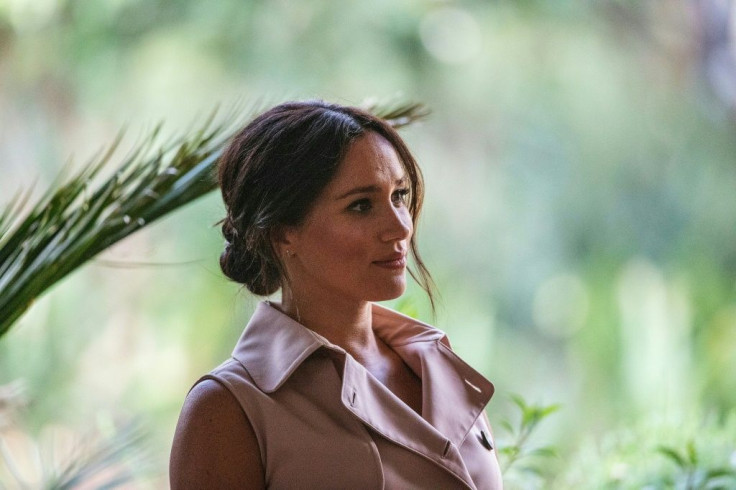 © Copyright IBTimes 2023. All rights reserved.