Meghan Markle Thought Marrying Harry Would Elevate Her To Diana's Status: Royal Commentator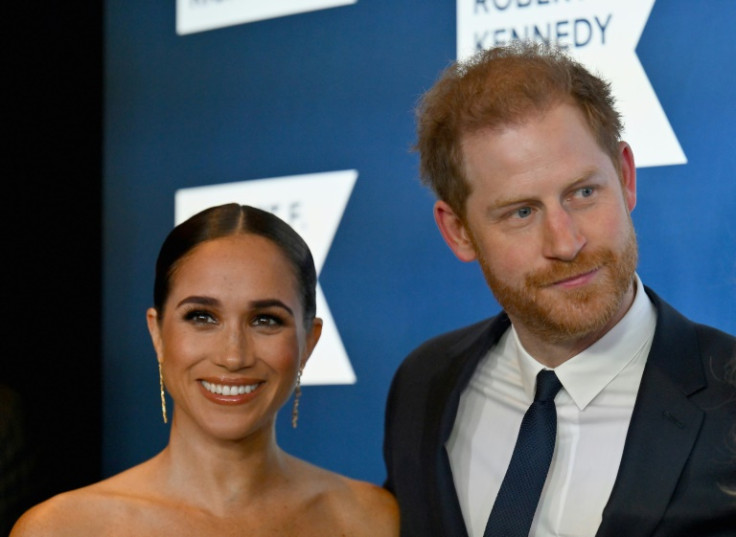 KEY POINTS
Royal commentator Sarah Robertson weighed in on Meghan Markle's recent career failures and moves
The royal expert claimed Markle allegedly thought marrying a royal would elevate her to Princess Diana's status
Robertson claimed Markle is making a comeback in Hollywood following the loss of their Spotify deal
Meghan Markle hoped to become the next Princess Diana after marrying into the British royal family but failed, a royal commentator has claimed.
Sarah Robertson joined Kevin O'Sullivan on his TalkTV show for this week's royal roundup, where she claimed that Markle and Prince Harry's professional name within Hollywood circles is in "tatters" following the career setbacks they've encountered in recent months, including the loss of their Spotify deal. International Business Times could not independently verify this information.
The royal commentator claimed that Markle tried to invite several big names to appear on her now-canceled Spotify podcast "Archetypes" but was "rejected."
"[Meghan] was trying to get ... A-listers like Taylor Swift, Katy Perry and other big Hollywood stars. They don't want to touch her. They don't want anything to do with her. So she's been rejected by the very people whose circle she wants to be mixing in," Robertson claimed.
She further claimed, "This is what she's always craved, this A-list Hollywood lifestyle. She thought marrying into the royal family was going to elevate her to a status of what Princess Diana had, to be the most famous woman in the world, the most talked-about woman in the world, who everyone wants to be affiliated with and wants to be seen with and to do business deals with, which ultimately lines her financial pockets."
However, according to Robertson, Markle's alleged plans did not materialize after joining the royal family. The royal commentator claimed that the former "Suits" star was now focused on making a Hollywood comeback.
"This hasn't worked out the way that she had planned. So now, Meghan's going with plan B," Robertson claimed. "She's looked at Harry and thought, 'Well, it's not working with you. I'm getting dragged down with you [Harry], who clearly hates being in the spotlight.' She's come back again. She's the queen of the comebacks, Meghan. I have to hand it to her, she really is. She's landed a massive, massive Hollywood power broker in the form of Ari Emanuel from [talent agency] WME. He's being seen as the person that you want on your side in Hollywood if you're going to make it."
In April, WME announced that Markle signed with the agency for representation.
"We are honored to announce that WME now represents Meghan, The Duchess of Sussex, in all areas," WME wrote on Instagram. "The agency will be focusing on building out her business ventures across multiple facets of the agency and its broader ecosystem, including film and television production, brand partnerships, and more."
The Duchess of Sussex is being represented by Endeavor CEO Emanuel alongside a robust team that includes powerhouse agents Brad Slater and Jill Smoller.
The announcement made no mention of Prince Harry, but Variety reported that WME will assume representation of the Duke of Sussex and Markle's content creation label under Archewell.
Royal pundit and author Lady Colin Campbell claimed that Markle's partnership with WME signals that she's moving away from her royal status.
"I was told that she went to WME to move away from being royal, and they said to her she had to forge a new path," Campbell told Dan Wootton on GB News. "Meghan is not going to make a great deal of money if it materializes because she is damaged goods, and they know they can get her for very little. Meghan needs a brand like Dior far more than Dior needs a brand like Meghan."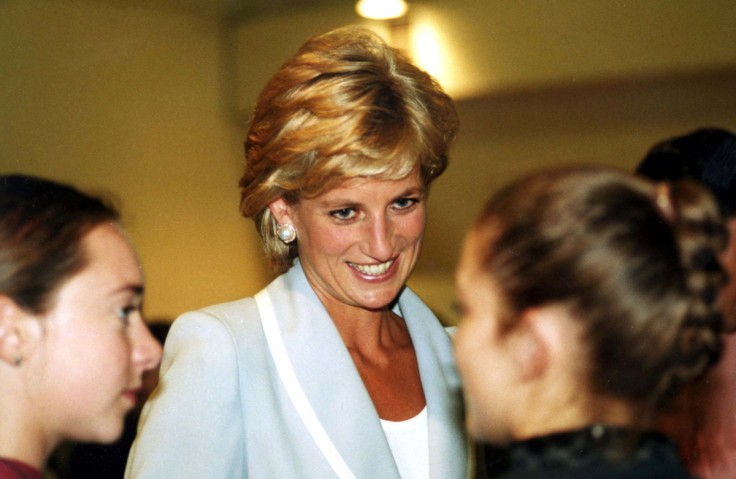 © Copyright IBTimes 2023. All rights reserved.