Meghan Markle Would Need 'Massive PR Campaign' If She Runs For California Governor: Royal Expert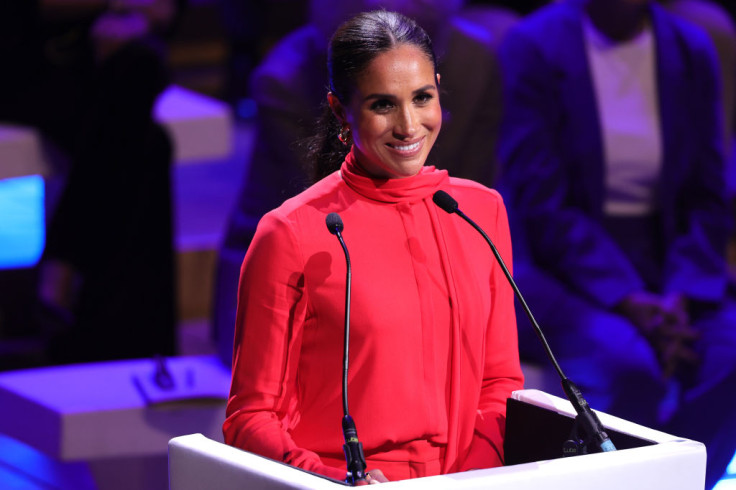 KEY POINTS
Christine Ross claimed that Meghan Markle's approval rating is "consistently on a downward spiral"
The royal commentator said she doesn't think joining politics is part of Markle's long-term goals
Royal editor Robert Jobson said Markle is "capable" but would need a huge fan base and support
Meghan Markle would need to improve her popularity among Americans first before considering running for office, a royal expert has claimed.
Several royal commentators recently joined host Afua Hagan on TalkTV's "The Royal Tea." Evening Standard royal editor Robert Jobson, "Royally Us" podcast host Christine Ross, and The Sun royal editor Matt Wilkinson shared their thoughts on the latest news and rumors involving the Duke and Duchess of Sussex.
During the conversation, Ross weighed in on recent suggestions made by Paul Burrell, Princess Diana's former royal butler, that Markle could be heading into politics and that a bid for governor of California may not be as "far-fetched" as some people think. International Business Times could not independently verify the claims.
"Anything's possible. I think legally, it's very possible," Ross said. "But you have to remember, [Markle's] approval rating in the U.S. is consistently on a downward spiral, and I think we are hearing more and more uncertainty about her popularity throughout the U.S."
The Us Weekly royal correspondent suggested that if Markle were to potentially run for governor, she would have to launch a "massive PR campaign" first to boost her popularity.
"She would have to have a massive, massive PR campaign to turn that around before I thought it was a good idea to put all that money into a political campaign," Ross claimed.
But while it was a possibility, Ross said she doesn't think that Markle's long-term goals include her joining politics.
"I'm also not convinced that those are her real long-term aspirations. That's a lot of work. It's such a strenuous job, and I think politics need to be a real lifelong commitment if that's something that you want to do. So it's an interesting story, [and] it's certainly legally possible, but it's unlikely," the royal commentator said.
When the host asked Jobson where Burrell possibly got the story that Markle could be considering entering politics, the "Our King" author jokingly said, "We got them out of thin air."
"I have no idea where he got it from. I mean, it does seem to be a strange thing for Paul Burrell to know about," Jobson added. "I'm not sure he's so plugged into the American political system."
As for whether he thinks Markle would win a potential bid for governor, Jobson seemingly shared Ross' belief that it would not be easy for the Duchess of Sussex.
"I've seen her speak when we were in South Africa. She's a brilliant public speaker and she's capable," Jobson said of Markle. "But has she got the money? Has she got the fan base? You need a lot of energy, a lot of money [and] a lot of commitment, but also a big fan base and the support backing of the major political parties to make sure you can get there. I'm not sure that Democrats would necessarily want to back her up."
Markle, who is a California native, and her husband Prince Harry stepped back from royal duties and relocated from the U.K. to her home state in 2020.
In the same year, an unnamed source close to Markle told royal correspondent Katie Nicholl for Vanity Fair that the duchess "harbors no ambition to enter a career in politics" despite her interest in the field "as a topic."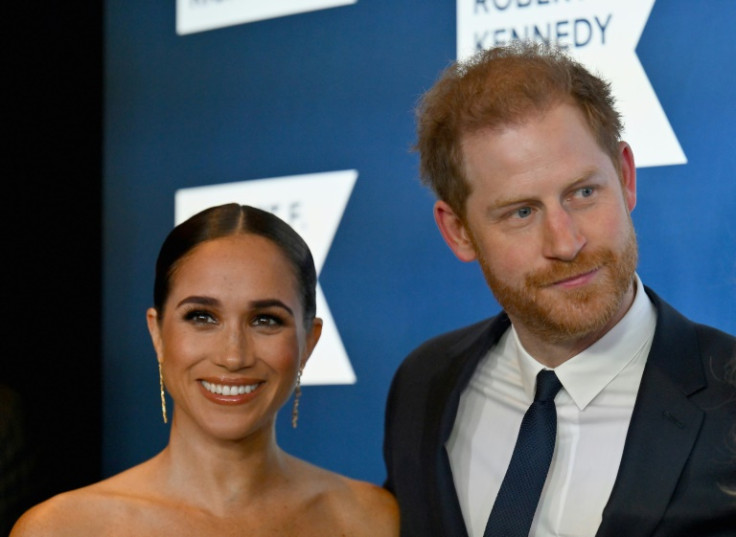 © Copyright IBTimes 2023. All rights reserved.