Meghan McCain Feels 'More Compassion' For Raquel Leviss Than Ariana Madix After Scandoval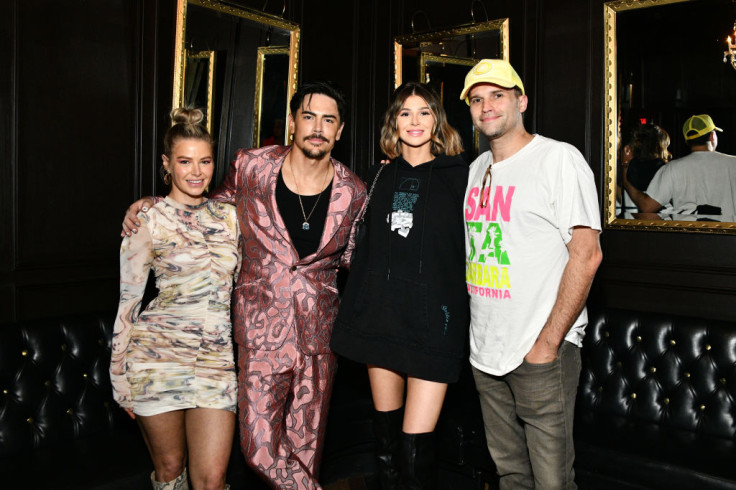 KEY POINTS
Meghan McCain described Scandoval as "TV gold"
The TV personality said Raquel Leviss was "smothered" in "real hate"
McCain noted that Leviss "took responsibility" for the betrayal and was "clearly suffering"
Meghan McCain felt "compassion" for Raquel Leviss after the reality star was ripped by fans online and her "Vanderpump Rules" co-stars during the recent Season 10 reunion over her affair with Tom Sandoval.
In an op-ed for the Daily Mail published Wednesday, the TV personality and author, who is known for her love of reality shows, shared her thoughts about "Scandoval," which saw Ariana Madix break up with her boyfriend of nine years, Sandoval, in early March after learning that he had been having a months-long affair with her pal, Leviss.
McCain acknowledged that Leviss, whom she referred to as "an emotionally muted brunette bombshell," "pretended to be a concerned friend" to Madix and put on "an act" while she was sleeping with Sandoval behind her friend and co-star's back.
McCain described the scandal as "TV gold" and the "kind of real-life car crash that any connoisseur of unscripted slop relishes." However, she wrote that "something went terribly wrong" in the weeks after the revelation of the affair.
"Tom and Raquel were smothered in hate – real hate. As Scandoval played out in the media for months, I found myself feeling more compassion for Raquel than Ariana," McCain wrote. "Yes, she and Tom had behaved terribly. But she took responsibility for what she did, and she was clearly suffering. Raquel checked herself into a mental health facility and had been in hiding — until the reunion finale."
This comes after Andy Cohen revealed on Tuesday's episode of his SiriusXM radio show that he had asked Leviss about Madix's heartfelt speech for her before she found out that the former had hooked up with her boyfriend. However, the scene was cut from the final edit of the "Vanderpump Rules" Season 10 reunion.
"Yes, I did," Cohen said, answering a fan's question. "I asked her in my one-on-one, and I asked her when we were all there and I asked Ariana about it."
The Bravo producer said the scene "didn't make the cut," adding that "there was so much there."
In her speech, which aired on "Vanderpump Rules" Season 10, Madix had called Leviss her friend and "someone that's kind and sweet and loyal."
Cohen also admitted Tuesday that he didn't expect Leviss to stay and take all the scathing attacks from her co-stars during the reunion.
"And those people all had stuff to say to her and they were relentless and she just sat there and took it," Cohen said of Leviss. "I would've thought that she would've walked off way sooner and maybe walked into her car, never to have been seen again."
Meanwhile, Leviss and Madix's "VPR" co-star Lala Kent regretted her behavior toward Leviss. Kent previously slammed Leviss after receiving a legal letter over an alleged explicit video of the former beauty pageant queen, which Madix reportedly discovered in Sandoval's phone, leading to their breakup.
"In the moment during the reunion, after I left, I felt dirty," Kent admitted to TMZ. "After watching last night when she had finally had the breakdown, just as a human, because for me, it's a reality TV show. I feel like we're all, kind of, playing the same game, but when I watched that, I was like, 'Oh, we're maybe dealing with someone who maybe shouldn't be on this type of platform.'"
Leviss has been staying in a mental health treatment facility since filming the reunion. An unnamed insider told Us Weekly that the reality star will share her "unfiltered truth" after finishing her treatment.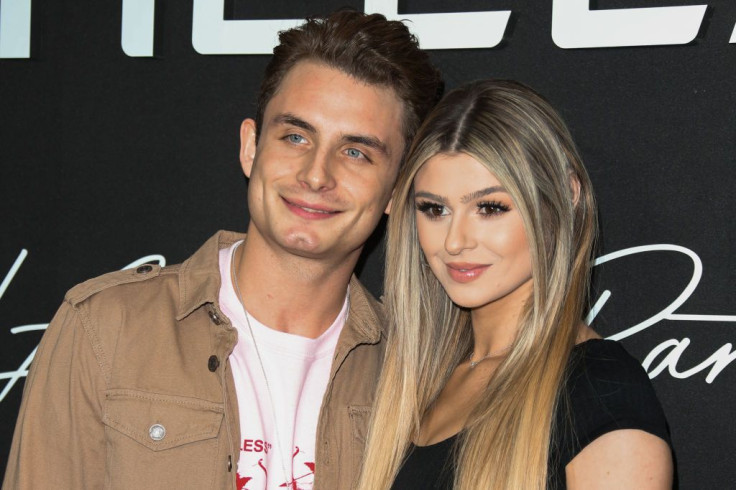 © Copyright IBTimes 2023. All rights reserved.