Melania Dragged Into Trump's Hush Money Payments Case; Prosecution Wants To See Her Emails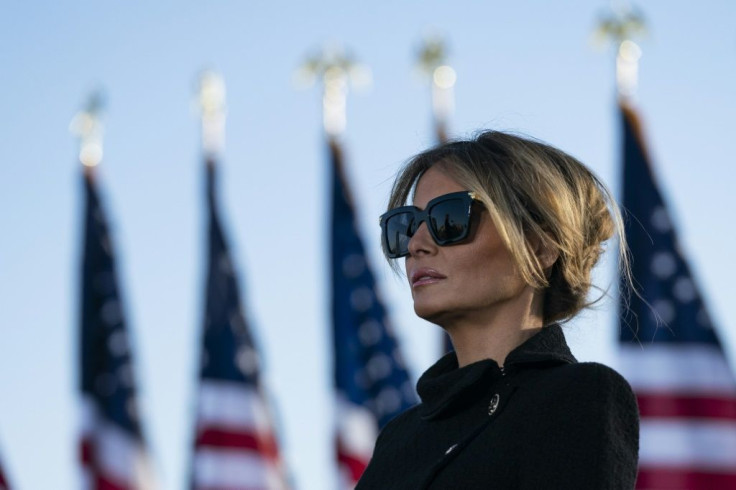 KEY POINTS
A New York judge issued a subpoena for Melania Trump's emails with a Trump Organization executive
Melania's former adviser alleged that the ex-first lady used a private messaging app
The Manhattan District Attorney and a court ethics panel defended Judge Merchan from allegations of bias
Former first lady Melania Trump is now involved in the investigation into her husband Donald Trump's alleged role in the hush-money payments made to adult film star Stormy Daniels.
The Associated Press reported that Judge Juan Manuel Merchan of the New York State Supreme Court, who is handling the former president's criminal case in Manhattan, issued a second subpoena granting prosecutors' request to seek emails between Melania and Rhona Graff, a longtime executive at the Trump Organization.
Melania's former adviser, Stephanie Winston Wolkoff, confirmed the report on her Twitter account. She alleged that the former first lady had used a private encrypted messaging system to communicate with her and other staff during her time at the White House.
"Melania Trump used several email addresses, texts, and Signal to communicate with me and others while working in the White House and prosecutors want to see them," Wolkoff tweeted.
The subpoena came as Melania tried to keep a low profile and stayed silent throughout her husband's legal battles, especially in the hush-money payments case.
The 53-year-old former model was absent when Trump was arrested, arraigned, and pleaded not guilty to 34 felony counts of falsifying business records in April.
Only Eric Trump, the former president's third child, had accompanied Trump to Manhattan to face his first indictment.
An unnamed source previously claimed to People magazine that Melania might still be mad at her husband for his involvement in the hush-money payments case and his alleged extramarital affair with Daniels. Despite this, Melania reportedly stated she would still support Trump amid his legal woes.
"That's what she does. They are a family," the source said.
But after speculations about her absence intensified, Melania's private office issued a statement urging the public to "exercise caution" when reading reports about the former first lady's alleged stance on Trump's criminal case.
Meanwhile, the Manhattan District Attorney's Office and the New York State's Advisory Committee on Judicial Ethics have downplayed Trump's allegations of bias against Merchan.
In court papers published Tuesday, the Manhattan DA amplified the opinion issued by the New York court ethics panel that Merchan may continue to preside in Trump's hush-money payments case.
In its opinion issued May 4, the Advisory Committee on Judicial Ethics said that a judge "may continue to preside in the matter provided the judge believes he/she can be fair and impartial."
Trump's lawyers accused Merchan of bias because his daughter works as a political consultant at a firm that has worked for some of the former president's Democratic rivals. They also claimed that some of the judge's rulings in two prior Trump-related cases showed a pro-prosecution bent.
Trump's lawyers seek to elevate the case to federal court to remove Merchan from the judicial equation.
Merchan previously rejected a similar request when the Trump Organization was on trial.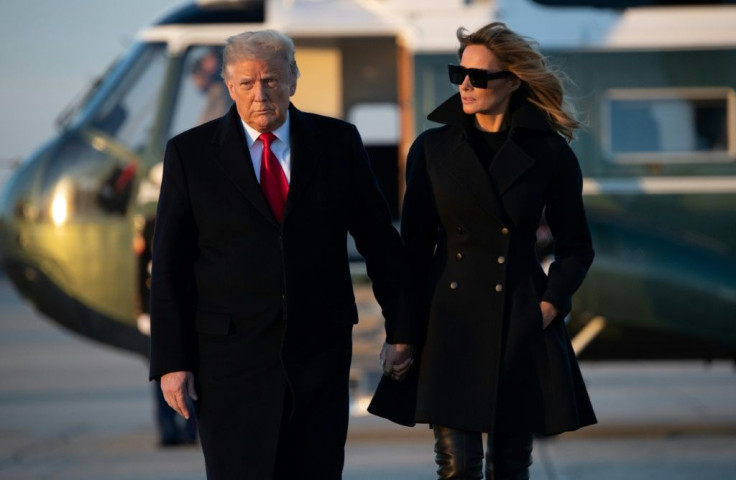 © Copyright IBTimes 2023. All rights reserved.