Melania Trump Reveals What She Was Doing During The Jan. 6 Capitol Riot
KEY POINTS
Melania said she was busy fulfilling her official duties while the riot at the Capitol was happening
Trump said she would have immediately denounced the riot had she been informed about it
Trump released a statement denouncing violence and calling for healing five days after the riot
Former First Lady Melania Trump in a recent interview said she was unaware there was an ongoing riot at the Capitol on Jan. 6, 2021, as she was busy fulfilling her official duties as First Lady.
Speaking in an exclusive sit-down with Fox News on Thursday, Trump said she had been busy taking photographs of the ongoing renovations in the White House at the time.
"On January 6, 2021, I was fulfilling one of my duties as First Lady of the United States of America, and accordingly, I was unaware of what was simultaneously transpiring at the U.S. Capitol Building," she said.
Trump also claimed that part of her official duties was to record the contents of the White House. However, CNN noted that the White House curator and the White House Historical Association are predominantly responsible for archiving the contents of the White House.
"As with all first ladies who preceded me, it was my obligation to record the contents of the White House's historic rooms, including taking archival photographs of all the renovations. Several months in advance, I organized a qualified team of photographers, archivists, and designers to work with me in the White House to ensure perfect execution," Trump added. "As required, we scheduled January 6, 2021, to complete the work on behalf of our Nation."
Trump blamed former chief of staff Stephanie Grisham for failing to inform her about the events at the Capitol, adding that she would have "immediately denounced the violence" had she known about the incident.
"Ms. Grisham was not in the White House on January 6, and her behavior in her role as Chief of Staff ultimately amounts to dereliction of duty," she said.
"[Grisham] failed to provide insight and information into the events surrounding January 6 as she had abandoned her post in Washington, D.C."
The former first lady's interview comes several weeks after Grisham shared a text message in which Trump appeared to dismiss her request to condemn the "lawlessness and violence" during the Capitol riot.
Grisham also appeared on a special broadcast by CNN Thursday evening where she disputed Trump's claim that she had not been informed about the riot at the Capitol. Grisham also accused Trump of launching a distraction on behalf of her husband Donald.
Melania Trump did not immediately condemn the Jan. 6 riot at the Capitol. She released a statement five days later where she denounced the "shameful" violence and called for healing.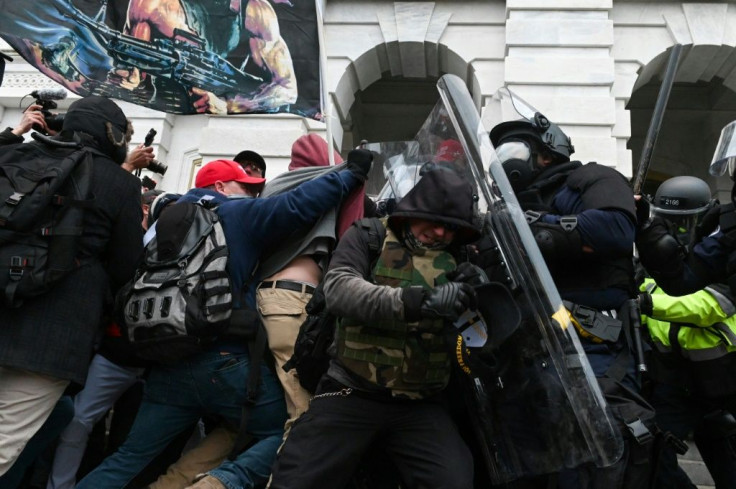 © Copyright IBTimes 2023. All rights reserved.