Merrick Garland Reveals Opinion On Presidential Pardons During Confirmation Hearings
Merrick Garland began his confirmation hearings Monday, taking a harder stance against presidential pardons than his predecessor. When asked about Donald Trump's pardon subjects, who often had personal connections to the president, Garland said the Justice Department was supposed to act as a buffer, preventing presidents from approving biased pardons, CNN reports. 0
Garlands confirmation will take more than one day, but he's expected to receive broad approval when the time comes for a vote. He's said he would focus on domestic terror threats and white supremacists, a growing focus of national law enforcement.
The specific question about pardons came from Sen. Amy Klobuchar, D-Minn. Klobuchar characterized pardons as an "important power" misused by the former president.
"Eighty-eight percent of the pardons that he granted had some sort of personal or political connection to the former president," she said.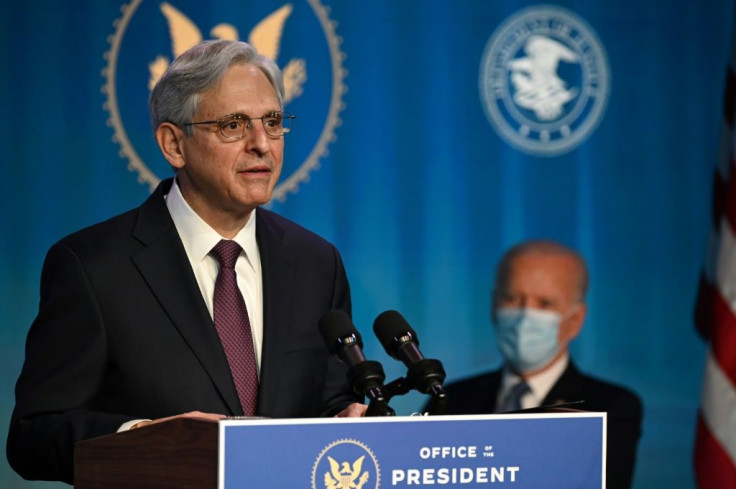 Merrick Garland agreed with her, saying, "Well, Senator, you're right," before giving his own take on the role of the Justice Department and attorney general.
"I think the role of the Justice Department through its pardon attorney is to provide a careful and visualized examination of the people who are asking to be pardoned," he continued. "The office has a set of very detailed regulations which describe when people are appropriate for pardons and when they are not. It provides an important screen that not only yields who should be pardoned but also protects the president from improper influence."
Trump issued a grand total of 237 pardons, to everyone from rappers to aides and political allies. Many partners allegedly refused to cooperate with congressional inquiries from Democrats on the expectation they would receive clemency from Trump. Dozens of those Trump pardoned did not go through the standard approval process with the Justice Department.
© Copyright IBTimes 2023. All rights reserved.