Meze Audio LIRIC Hands-on Review: Planar Magnetic Headphones for the Road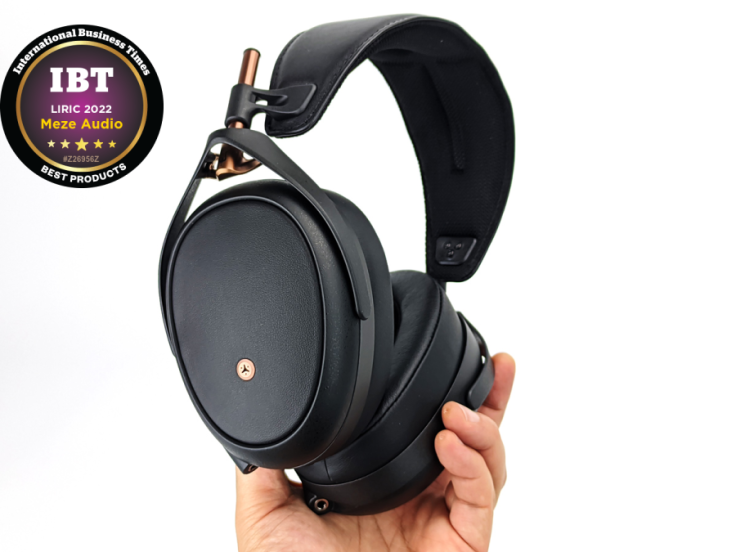 Planar magnetic headphones may have yet to take a firm footing in the mainstream consumer audio scene, but its iron grip on the audiophile is well established. When looking at 'end game' set ups, it appears that the proportion that goes for planars headphones easily exceeds those who stick with traditional headphones. And for many, the Romanian company Meze Audio is their maker of choice.
As the popularity of planar magnetic headphones increases, their makers are also increasingly expanding their forms. And Meze Audio's latest entry is an example of this: LIRIC is designed to change the typically large and heavy form factor of planars to a light and portable closed-back headphone - while not compromising the unique planar sound. How does this portable adaptation play out? Let's dive in to find out.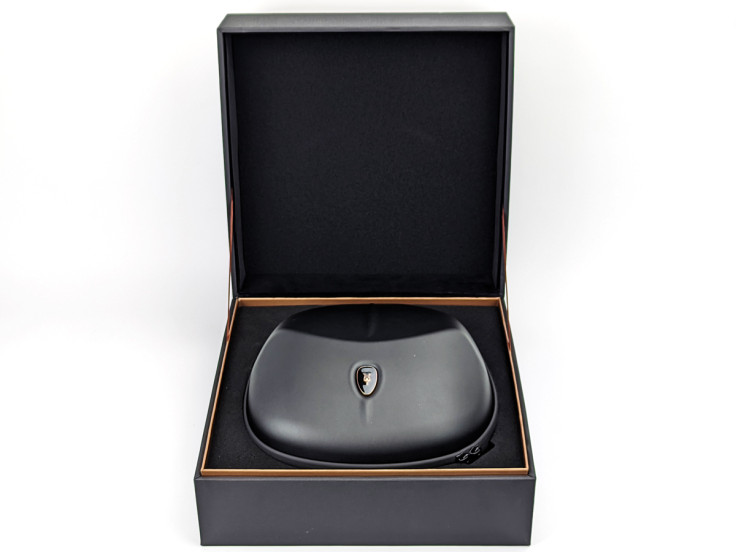 Custom Hardware and Premium Construction
At first sight, the Meze LIRIC makes a very strong statement before I even laid my eyes on the headphones themselves. The unboxing experience feels more like unwrapping keys to an Italian supercar, with the leatherette carrying case oozing luxuriousness.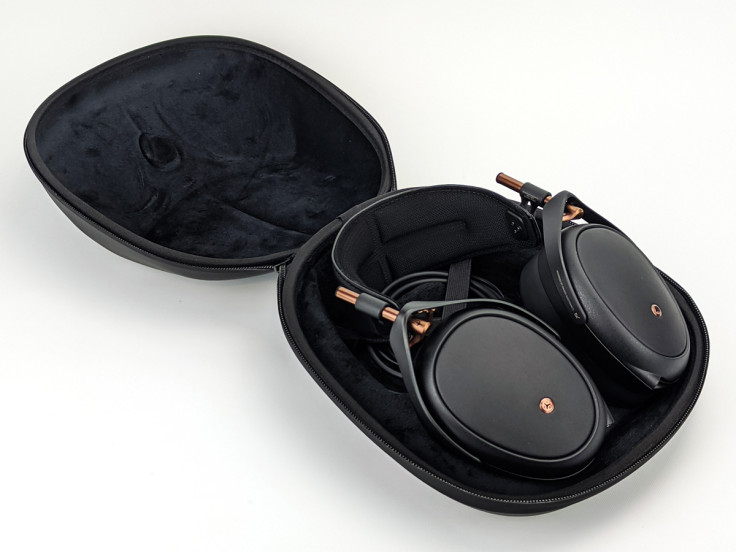 Upon unzipping the hard clamshell case, the distinct design of the LIRIC immediately stands out. Each component has been meticulously designed for both outstanding aesthetics and structural strength. Nothing on the LIRIC feels like off-the-shelf components, but every single part seemed to have been designed from scratch. The attention to detail is very impressive, and I get the same tingling feeling as the unboxing experience that I'm handling a luxury sports car.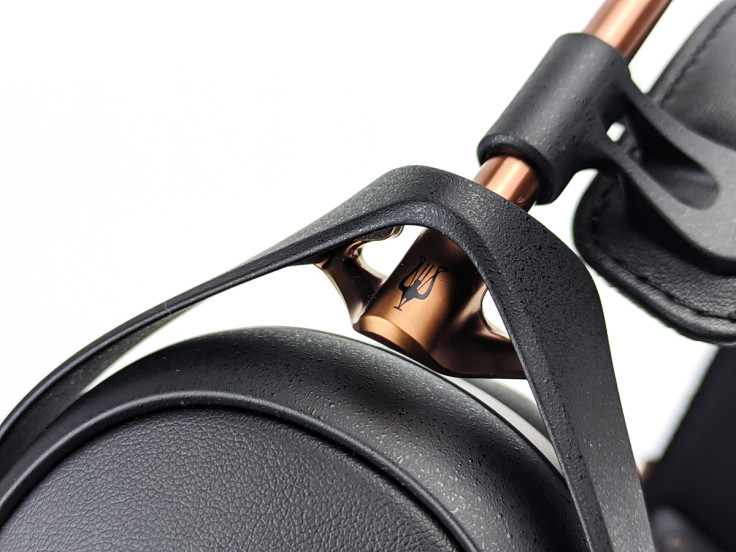 When first picking up the LIRIC, I wrongly assumed that in order to keep the weight down, Meze had gone with a plastic construction. But in fact, the headphone chassis is made of magnesium, aluminum and stainless steel. The all metal construction is both durable and lightweight, while ensuring a precision finish that plastic shells will struggle to achieve.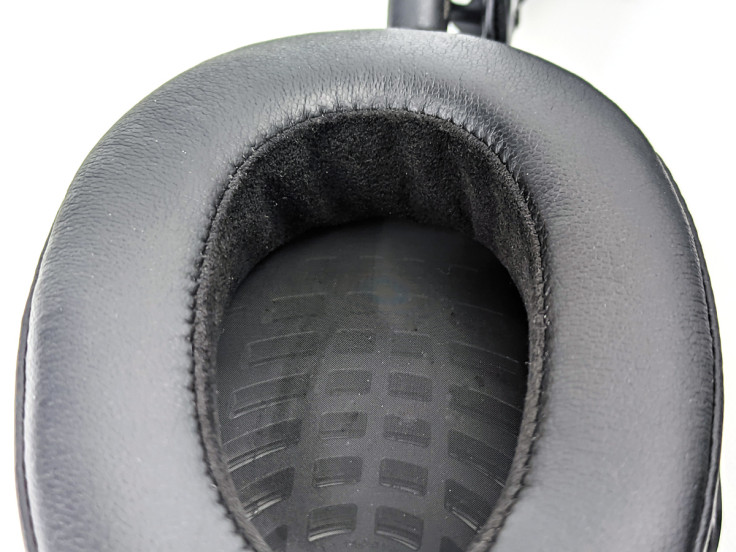 Comfortable to Wear for Long Flights
The LIRIC uses an ovoid ear cup shape, which is relatively compact as most planar magnetic headphones have bulky cylindrical cans. This not only helps with portability, it's also a more natural shape that can enclose the ears fully while applying minimal pressure on the pinna (outer ear), meaning you can wear them for longer sessions without fatigue. As an eyeglasses wearer, I'm especially sensitive to the pressure applied by headphones, but I've had the LIRIC on for hours at a time without feeling discomfort.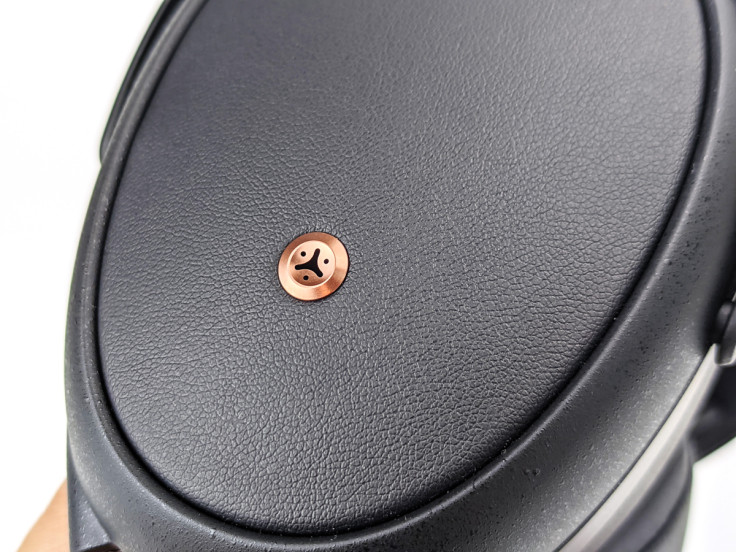 Ear pads on the LIRIC have a generous cushion that's wrapped with supple genuine leather, which also contributes significantly to the enduring comfort even during longer sessions. Noise isolation offered by these earcups are excellent - a crucial factor for travel headphones, and the LIRIC is doing this while still providing vents that equalizes air pressure for the wearer so that there's no discomfort caused by pressure build up.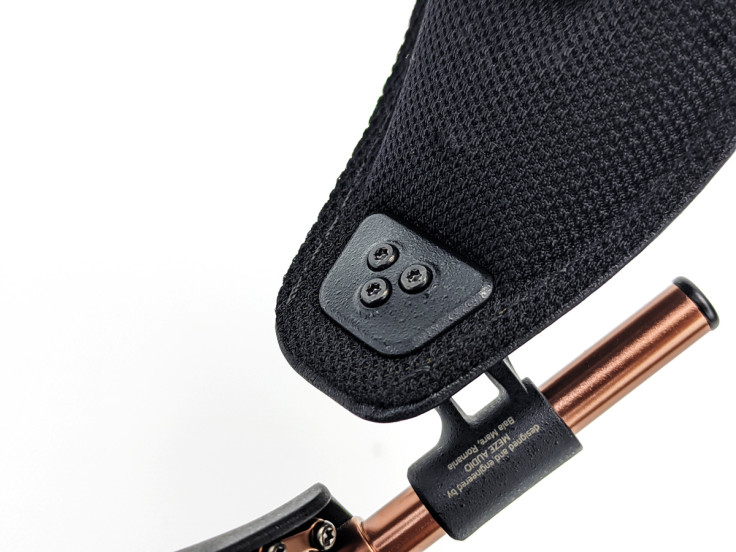 A Planar with Lowest Power Demand to Date
Now that the comfort factor is firmly established, it's time to answer the all-important question of how the Meze LIRIC sound. Upon trying them on for the first time, the first impression of how they sound can be summarized by the single word: lightweight. Before you misunderstand what I mean, I don't mean lightweight in a negative way. While headphones in general have a weightiness in their sound - which packs the punch that people desire, the LIRIC feels sounds completely different, it sounds agile, fast and precise, and is unlike any other headphones that I've tested. The sound characteristic is smooth, relaxed - which means very little fatigue over time, while presenting each detail delicately.
It turns out that the sound characteristics have a direct correlation with its demand for power. Anyone who has owned planar magnetic headphones before will know how much they love power, and the greater the power, the more they shine. The Meze LIRIC in contrast is effortless to drive, and its colors begin to shine even with portable DAC/Amp devices like the Qudelix 5K and the FiiO K3.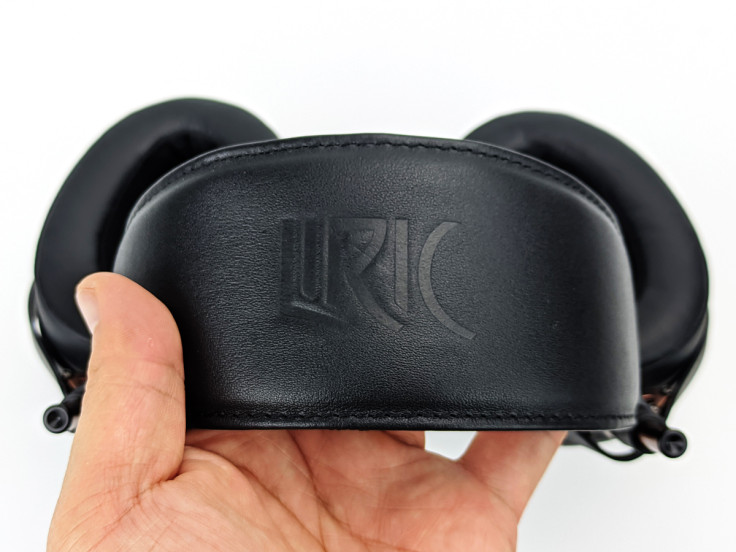 Of course if you feed it more power, the LIRIC will gladly take it and respond with even more dynamics and detail. Its overall color is even, a flatter response than for example the Audeze LCD-2C, which comparatively has a more pronounced mids.
Because of its lightness, the LIRIC has a particularly extended reach in the high-end. This is confirmed by Meze's official spec sheet, which lists the upper-frequency limit to be 92,000 Hz. This results in an excellent airy listening experience. As a comparison I pairing the LIRIC with the FiiO K9 Pro ESS and the K9 Pro AKM, and with the ESS, I ended up with a very airy presentation that covers the high frequencies with amazing detail, which especially suited string instruments and for raspy vocals. With the K9 Pro AKM however, the warmer character balanced out the LIRIC's sharper high end, and the pairing was more neutral in comparison.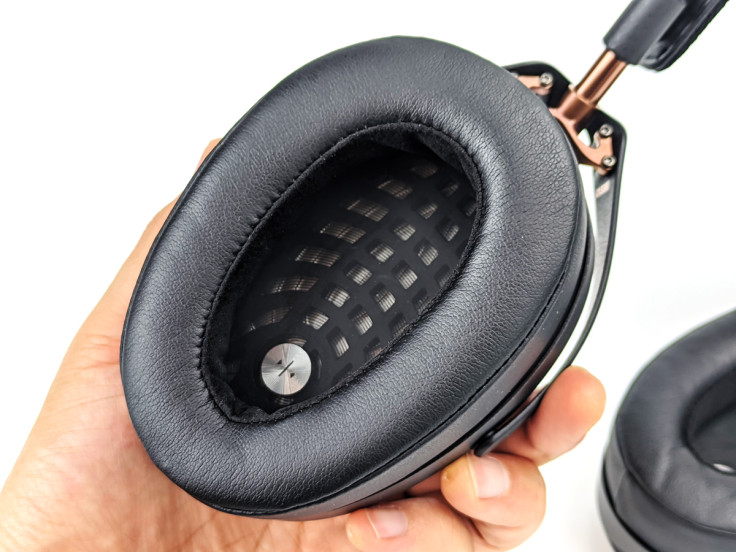 Achieving New Depth in Sound
In my experience with planar magnetic headphones, I have found that though the massive diaphragm produced an unmatched large sound source, it lacks in instrument separation. Though the soundstaging is good, planars struggle when trying to present the 'space' of each instrument. This is where the Meze LIRIC sets itself apart.
Instead of the usual single magnetic array, the MZ4 Isodynamic Hybrid Array driver uses two different arrays. A typical switchback coil (In the usual 'S' shaped arrangement for planars) which takes care of the low-end is placed on the upper half of the driver, and is combined with a spiral coil (In a concentric circular arrangement) aimed directly at the ear opening, made to reproduce mid-high frequencies. Just like multi-driver IEMs, the LIRIC uses different sound sources to take care of different sound frequencies.
It's quite an innovative move, and how well does it work? It works exactly as intended. The Meze LIRIC has the best instrument separation that I've experienced on a planar, even on a standard 3.5 mm unbalanced cable, it resembles the depth of multi-driver earphones. The superb holographic imaging together with its ability to capture tiny high-frequency details makes the LIRIC unlike any other when presenting atmospheric music.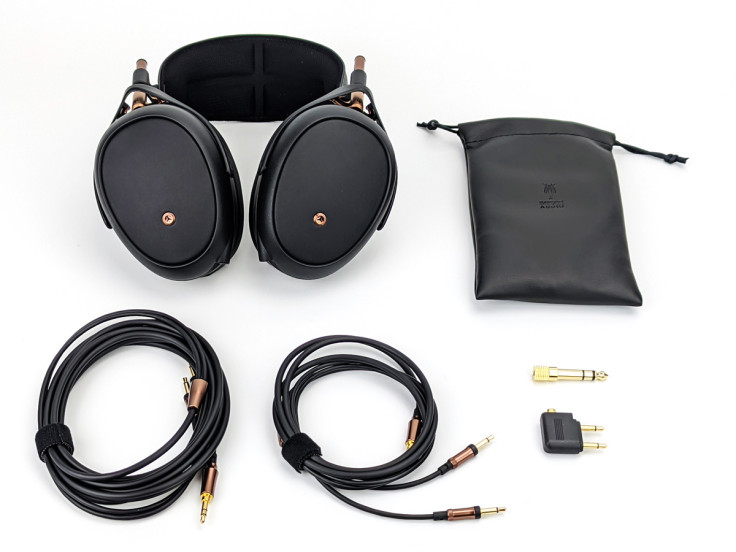 High-end Accessories Included
As mentioned above, the LIRIC comes with a Hard shell EVA pouch with velvet lining - a fitting carrying case for a headphone of this caliber. The case is on the larger side, but I'm sure it's a price that many are willing to pay to travel with one of the best sounding closed-back planar headphones.
Included in the package are also two in-house 3.5 mm cables made by Meze: at 1.5 m and 3 m in length. The bronze colored jacks are very robust and durable, while the cable is soft and pliable. Included are also a 1/4" jack, airplane jack adapter and a cable pouch.
Meze is also running a Summer promotion where customers can receive an extra premium cable with every LIRIC purchase between July-September 2022. You're able to choose from various jacks including both balanced and unbalanced connectors, as well as choose between silver plated or copper wires for the cable.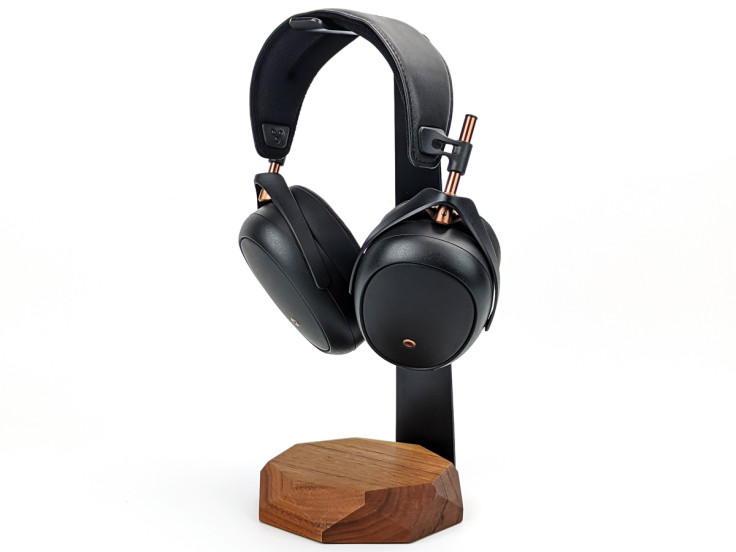 Final Verdict
The Meze LIRIC is an impressive feat of engineering, with well-designed components and novel technology developed by the Romanian company. The result is a headphone that offers a planar magnetic listening experience on-the-go: a lightweight headset that can be worn without fatigue, a plush ear cups that offer comfort and good noise isolation, and the dual array of the MZ4 driver, which is at the forefront of planar technology and vastly improves the soundstage of planars, and a superior high-frequency range response.
For offering an unmatched listening experience while traveling, we reward the Meze LIRIC with the IBTimes Best Product Badge.
David is a tech enthusiast/writer who is often on the move and is on a mission to explore ways to make his overhaul flights more enjoyable. This is a contribution to an ongoing IBTimes review series on gadgets for Business Travelers.
© Copyright IBTimes 2023. All rights reserved.
FOLLOW MORE IBT NEWS ON THE BELOW CHANNELS