Latest 'GTA 6' Leaks Reveals Interesting 'GTA' Series Gameplay Change
KEY POINTS
Rockstar Games was hacked in September
The hacker eventuually leaked one-hour long video online showing supposed development footage of "GTA 6"
Rockstar Games has not yet announced when it plans to lauunch "GTA 6"
A new set of interesting discoveries about Rockstar Games' highly anticipated game presumably called "Grand Theft Auto 6" or "GTA 6," highlights the title's in-development mechanics and new gameplay features.
The recent discovery was made by the Twitter user Staatskassen who goes by the handle NAP, while they scavenge on the controversial leak that came out in September. In a tweet, NAP shared the leaked "GTA 6" developer screen, which features 15 player options.
Rockstar Games, especially the popular "Grand Theft Auto" and "Red Dead Redemption" series, feature basic actions like performing melee attacks, crouching and going into cover. However, the latest discovery shows several other additional player actions.
These include Covermode, Crouch, Prone, Downed Self Revive, Downed Suicide, Switch Side, Melle Grapple, Buddy Comms, Look Behind, Surrender and Buddy Ping. It is worth noting, however, that gamers should take this information with a grain of salt as there is no way to verify if the shared image is authentic.
Also, even if it is real, there is no guarantee that Rockstar Games would include these additional player actions when the highly anticipated "GTA" game releases. Most of the time, developers cut some features of the game for a myriad of reasons.
This is especially true after Take-Two Interactive CEO Strauss Zelnick said that the massive "GTA 6" leak in September won't impact the development of the game. "With regards to the leak, it was terribly unfortunate, and we take those sorts of incidents very seriously indeed," Zelnick said as reported by VGC.
"There's no evidence that any material assets were taken, which is a good thing, and certainly the leak won't have any influence on development or anything of the sort, but it is terribly disappointing and causes us to be ever more vigilant on matters relating to cybersecurity," he added.
Take-Two Interactive is the parent company of Rockstar Games, the gaming studio behind the popular "Grand Theft Auto" series. The "GTA 6" leak is one of the high-profile leaks in the industry, which showed an hour of the game's development footage.
The hacker is believed to be a 17-year-old guy who claimed that he got his hands on the data through an internal Rockstar Games Slack channel. Later, authorities in London arrested the suspected teenager who pleaded not guilty to charges of computer misuse at a specialist London youth court.
Rockstar Games has confirmed that it is working on a new "GTA" iteration but apart from that, it hasn't said anything about its potential launch window, even its official name.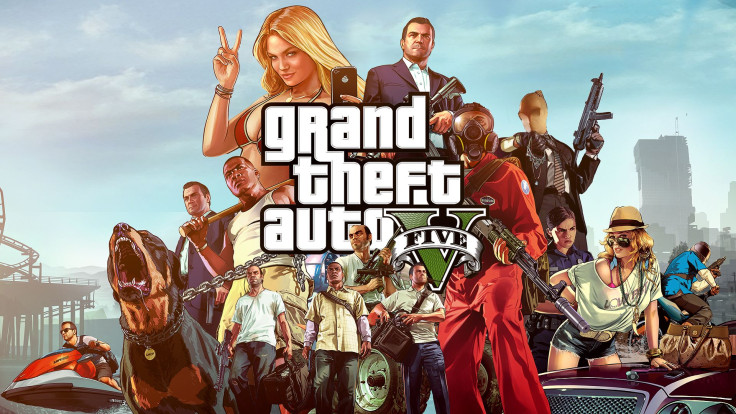 © Copyright IBTimes 2023. All rights reserved.
FOLLOW MORE IBT NEWS ON THE BELOW CHANNELS