New 'Genshin Impact' 3.3 Leak Reveals Players Getting New Ability To Do This
KEY POINTS
"Genshin Impact" 3.3 is set to arrive on December 7
The said update would reportedly feature a mini-game
"Genshin Impact" 3.3 would reportedly introduce a new game that would rewards a free four-star weapon
"Genshin Impact" 3.3 update, according to leaks, is loaded with exciting features and additions, one of which is Hoyoverse giving players the ability to do a particular action.
The latest information about "Genshin Impact" update 3.3 came from a leaked screenshot courtesy of a Twitter user who goes by the handle Team China and translated and provided context by the "Genshin Impact" leaker who goes by the Twitter handle hxg_haitham. The screenshot shows a text editing option on the screen, which reportedly would be allowed in the upcoming update.
According to the leak, players would be able to give Wanderer their preferred name, but his past names such as Scaramouche, Balladeer, Kunikuzushi, Shouki no Kami are not allowed. Moreover, the player-given name for Wanderer would not be used in in-game's dialogue but only in the player's Serenitea Pot.
It is also rumored earlier that the upcoming "Genshin Impact" Update 3.3 would introduce the Genius Invocation TCG as a permanent game mode. This supposed permanent addition would allow players to test their knowledge in battles using cards.
Aside from those, a prominent insider who goes by the Twitter handle Genshin_Intel shared that "Genshin Impact" 3.3 would introduce a new promotional event that will allow players to get a free four-star weapon. The said event is apparently titled "Akitsu Kimodameshi" and would feature a brick breaker mini-game featuring four different elements.
The said event would reportedly allow players to play co-op in the mini-game's different stages. Aside from a free four-star weapon, players will also be rewarded with 990 Primogems, Inazuma's ascension materials and a Crown of Insight, for just completing all levels of the mini-game.
"Akitsu Kimodameshi (秋津ノ夜森肝試し大会): Inazuma event with a Breakout-like brick breaker minigame," the tweet read. "Your on-field character controls the movement and the element (🔥/💧/⚡/❄️) of the paddle, which infuses the balls it returns. Bricks also have elements and can react with balls," the leaker added.
The weapon won't be the only reward as the post revealed that completing all levels of the mini-game will grant around 990 Primogems, Inazuma's ascension materials, and one Crown of Insight.
It is worth noting that while these details are interesting, they are not yet official. Players should take this information with a good amount of salt.
"Genshin Impact" 3.3 is slated to roll out on December 7. Hoyoverse has not yet confirmed if it is the last update that would be released for the game this year.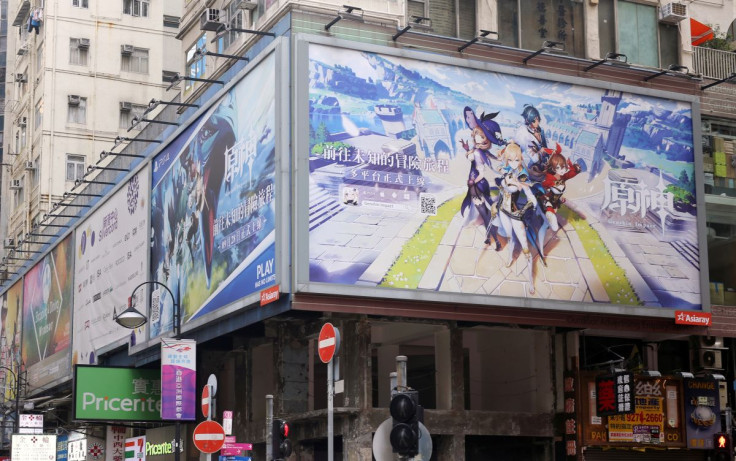 © Copyright IBTimes 2023. All rights reserved.
FOLLOW MORE IBT NEWS ON THE BELOW CHANNELS