Rockstar Games Activity Hinted At Massive Map, Fast Travel In 'GTA 6'
KEY POINTS
Rockstar Games conducted a survey among select "GTA Online" players recently
The survey asked participants to choose between two selections
"GTA 6" fans think the survey is somewhat related to the upcoming game
Rockstar Games, the video games developer behind the successful series "Grand Theft Auto" has stayed silent over the years in providing details about its next "GTA" installment, presumably called "GTA 6." However, it looks like fans have uncovered two potential features of the highly anticipated title based on the recent activity conducted by the game developer.
Reliable industry insider who goes by the Twitter handle @TezFunz2 shared on the social media platform an interesting activity conducted by Rockstar Games. According to him, the game developer approached select "GTA Online" players with feedback surveys about GTA Plus.
The choices are "Instant fast travel around the map" and "Free access to classic Rockstar games." When a Twitter user asked about fast travel, the insider explained that he was told by the players who took the survey that the feature allows players to instantly fast travel around Los Santos and Blaine County free of cost."
He further noted, "I think it would be more like you would choose a location and go through a loading screen to spawn there. Not exactly instant teleportation." The latest information triggered another round of theories from the "Grand Theft Auto" communities.
Some think that the survey is Rockstar Games' way of getting fans' feedback on the feature it plans to introduce in "GTA 6." Others think the fast travel choice underlined that the next-generation "GTA" title will feature a ginormous map.
Because of this, players would have the option to fast travel the massive map to save time. Based on earlier leaks, fans speculated that "GTA 6" might be set in the series' fictional take on Miami, the Vice City. There were also some fans who previously pieced together rough approximations of the game's open world leaked footage and claimed that the upcoming title could feature a pretty expansive map.
Both fast travel and huge map theory seemingly align with previous rumors and rumors.
It is worth noting, however, that while the latest information about "GTA 6" is interesting, it is not official. Also the survey does not say it is for the upcoming title but for GTA +, which is the latest subscription service for "GTA Online," or as Rockstar Games puts it, is a "premium membership program."
Fans and players alike should temper their expectations about the game in the absence of an official announcement from Rockstar Games and its parent company Take-Two Interactive. Leaks and rumors should be taken as highly speculative at this stage.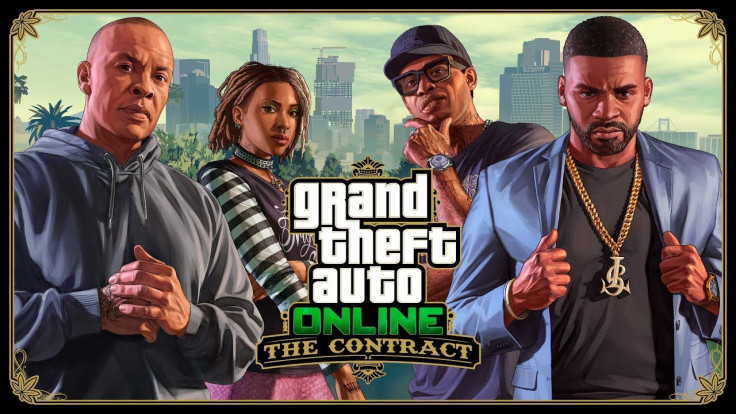 © Copyright IBTimes 2023. All rights reserved.