Users Report GameStop Website Leaks Customer Data, Including Billing Address, Payment History
KEY POINTS
GameStop is currently offering huge deals because its Black Friday
Consumers flock to stores like GameStop to avail of good deals
The retail store, however, may be experiencing an issue, according to users' report
American video game and consumer electronics retailer GameStop on Saturday may have leaked its customers' data, including payment history and billing addresses, according to multiple users who have experienced the issue.
Some of these users shared their experience with GameStop on Twitter with others showing the screenshot of what happened. The issue may have something to do with a glitch in GameStop's user database where shoppers get to see other users' information, including names, orders, addresses and possibly credit card information of other GameStop customers.
It appears that the issue is not that widespread, but GameStop users on Twitter and Reddit are alarmed because of this issue. A Reddit user who uses the handle u/Commercial_Ease8053 started the thread and shared that "Every time I refresh the website, I can see someone else's name, phone number, address, order history... it's like a cycle of 4 or 5 people. This is very worrisome, I can't even change my password because of this glitch."
They also said, "I saw a bunch of orders that weren't mine, I was scared my account was hacked. But, it turns out it isn't even my account logged in, I see someone else's address and orders and stuff. Too bad, I really wanted to do last-minute BF shopping."
A Reddit user who goes by the name piefanart revealed that they were getting the same email address and when they looked it up at haveibeenpawned.com, those email addresses are a part of "massive data breaches" over the past couple of years. In another post, the Reddit user shared their experience after accessing GameStop on Saturday.
"Oh God, I tried it and it's doing it for me too. Addresses, birthdays, emails, etc....... this is really bad," they said. "You can view the digital currency codes as it sends the verification code to your own email. My friend was able to view a full credit card number by clicking on a card, but the site reloaded quickly after that. He didn't have enough time to see the whole thing," the Reddit user added.
Several Twitter users experienced the same. Twitter user @3rikaYasmin shared, "WTF Every time I refresh my account I see other people's info and orders even the address is this real," alongside screenshots of her experience.
Twitter user @CSkeptic86 also said the same and tweeted, "@GameStop check your online system! Every time I refresh my GS profile it shows someone else's profile! Data leak!"
International Business Times contacted GameStop for comment on this particular issue outside office hours. We will update this story as soon as we hear from them.
GameStop is one of the many stores right now offering great deals. With customers flocking the site or app to avail of huge discounts, it is possible that many would experience the same if the issue is not yet resolved.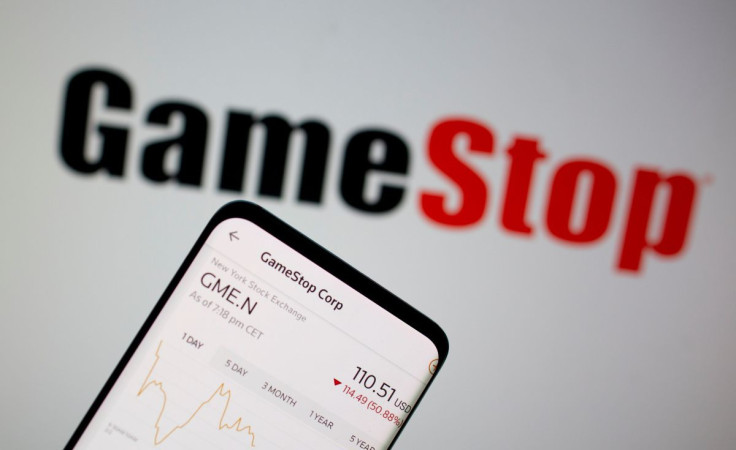 © Copyright IBTimes 2023. All rights reserved.
FOLLOW MORE IBT NEWS ON THE BELOW CHANNELS