MH370: Malaysian Firm Says Chinese Hackers Took Classified Data From Investigators' Computers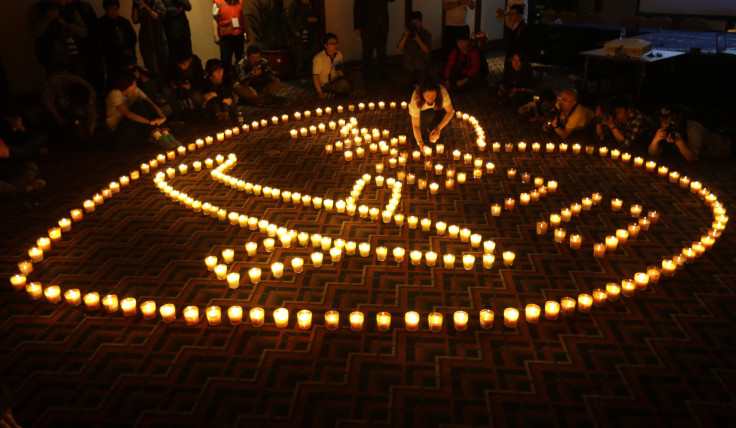 Chinese hackers targeted the computers of high-ranking officials at agencies involved in the investigation of Malaysia Airlines Flight MH370, just a day after it went missing, and stole classified information, a Malaysian newspaper said Wednesday. The news of the hacking comes as Australian Prime Minister Tony Abbott reportedly said that a new underwater hunt for MH370 has a "reasonable chance" of finding the missing jetliner.
A malware disguised as a news report claiming that Flight MH370 had been found was sent in an email to investigators, The Star reported, citing Amirudin Abdul Wahab, CEO of CyberSecurity Malaysia. The report stated that the malware was released after a user clicked on a file that reportedly appeared to be like a PDF document. The agency also reportedly said that about 30 computers were infected by the malware.
"We received reports from the administrators of the agencies telling us that their network was congested with e-mail going out of their servers," Wahab said, according to The Star. "Those e-mail contained confidential data from the officials' computers, including the minutes of meetings and classified documents. Some of these were related to the MH370 investigation."
The Star reported that CyberSecurity Malaysia blocked transmissions of the data, but some information had already been sent from the computers to an IP address that was tracked to China.
"This was well-crafted malware that antivirus programs couldn't detect. It was a very sophisticated attack," Wahab reportedly said.
Malaysian authorities are reportedly working with Interpol to investigate the incident, which targeted agencies including Malaysia's Civil Aviation Department, the National Security Council as well as Malaysia Airlines.
Meanwhile, Abbott reportedly said on Wednesday that a more intensive underwater search is being scheduled for the missing Boeing 777, which disappeared on March 8 with 239 people on board, shortly after leaving Kuala Lumpur for Beijing.
"They are now going to search the entire probable impact zone which is, from memory, something like 60,000 square kilometres (23,000 square miles) of the ocean floor, off the coast of Western Australia," Abbott told the Australian Broadcasting Corporation, media reports said, citing Agence France-Presse.
"If the plane is down there, and the best expert advice is that it did go into the water somewhere in this arc off the coast of Western Australia, if the plane is down there, there is a reasonable chance that we'll find it because we are using the best possible technology."
The search for Flight MH370 has been on for more than five months and is yet to unearth concrete clues as to the plane's whereabouts, making it one of the most expensive in aviation history.
© Copyright IBTimes 2023. All rights reserved.