Micron Technology Shares Fall After New CEO Named to Replace Appleton, Killed in Crash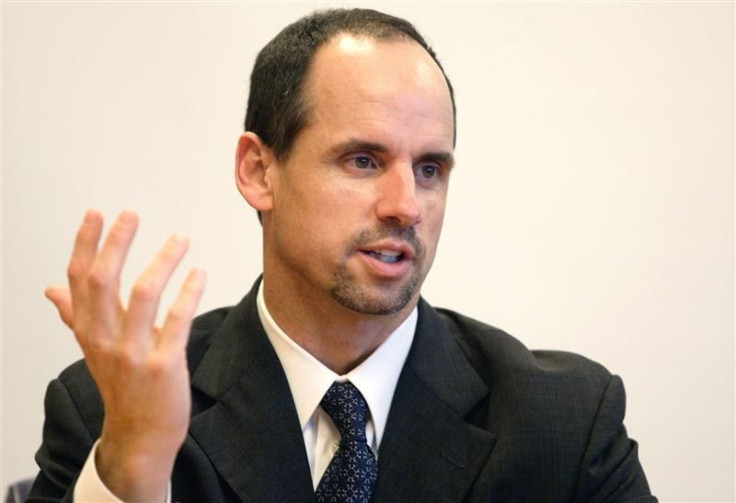 Shares of Micron Technology fell nearly 3 percent Monday after the No. 1 U.S. maker of memory chips named a new CEO to replace Steve Appleton, 51, who was killed in an airplane crash at the Boise, Idaho airport on Friday. Shares closed at $7.72, down 22 cents.
Over the weekend, Micron designated Mark Durcan, who had been president and COO, as interim CEO. Durcan, 51, had planned to retire from the Boise-based company later this year.
Mark Adams, the DRAM-maker's sales chief, was designated as president with director Robert Switz elected chairman of the board.
The loss of Appleton could not have come at a worse time for Micron Technology, which is the only U.S. semiconductor maker besides IBM to keep building dynamic random-access memory (DRAM) chips for computers. IBM, though, mainly uses its chips internally.
Micron had reported a second consecutive quarterly loss for the December quarter, as demand for PCs slipped and the industry was battered by floods in Thailand that hurt disk drive makers. The first quarter net loss was $187 million, or 19 cents a share, on revenue of $2.09 billion, reversing prior-year net income of $155 million, or 15 cents, on revenue of $2.3 billion.
There had been market talk Micron might make a deal to merge with or acquire a minority stake in Japan's Elpida Memory, which took over the DRAM lines of Japan's NEC, Hitachi and Mitsubishi.
More than 25 years ago, Micron made trade history by complaining those Japanese companies and others were dumping DRAMs in the U.S. market. The administration of President Ronald Reagan initiated the first chip agreements with Japan that restricted DRAM imports as a result.
Over time, Micron's U.S. rivals, headed by Intel, Advanced Micro Devices and Texas Instruments, all abandoned the sector.
Micron's market capitalization is $7.62 billion. Over the past year, its shares have fallen 30 percent.
For years, Idaho potato baron J.R. Simplot controlled Micron, which he viewed as bringing manufacturing jobs to Idaho. Simplot died at the age of 99 in 2008 and his estate sold its Micron interest. Its biggest shareholders now are mutual funds groups headed by Vanguard and T. Rowe Price.
© Copyright IBTimes 2023. All rights reserved.
FOLLOW MORE IBT NEWS ON THE BELOW CHANNELS