Miley Cyrus, Patrick Schwarzenegger Marriage Rumors Fueled By Magazine Cover [PHOTO]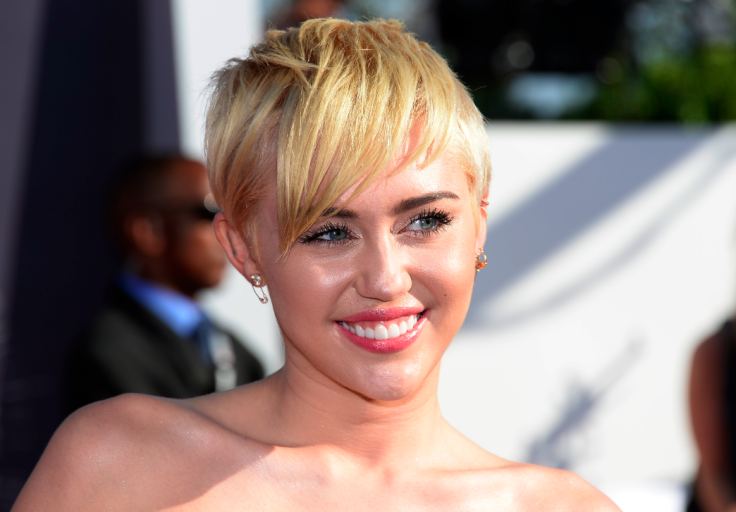 In the latest apparent lie to be perpetuated by Life & Style, Miley Cyrus and boyfriend Patrick Schwarzenegger got married, the magazine claims. For the record, Life & Style has also reported various times that Cyrus was pregnant with Schwarzenegger's child, a rumor the "Wrecking Ball" singer denied on Instagram.
The cover of their latest issue claims "stunned friends" revealed the duo got married. They apparently had a "wild secret ceremony" where "they [refused] to stop partying." Schwarzenegger's mother, Maria Shriver, reportedly disapproves of their relationship, and the magazine claims she banned Cyrus from her home. There hasn't been any mention of how Arnold Schwarzenegger allegedly feels about his son's supposed nuptials.
"Miley invited a bunch of her childhood friends over to announce that she and Patrick had eloped the night before," an insider told the mag, according to Gossip Cop. "Everyone seemed really confused and taken aback about what Miley went on to describe as a 'private commitment ceremony.' "
Gossip Cop wrote Life & Style's latest cover story is a lie. "The story is trash," a source told the news site.
Cyrus, who is active on Instagram, didn't confirm or deny the rumor. Instead, she posted pictures with her friends to the social media site.
It was just four days ago that she denied she was pregnant with her boyfriend's child. "Those 3 days I was off Instagram I got pregnant and went to rehab," she captioned a photo of Life & Style's cover. She then followed up the posts with a series of posts about how drugs and alcohol allegedly affected her. Another rumor that plagued Cyrus in the past was that she was in the hospital for a drug overdose, but the star allegedly had a reaction to medicine for a sinus infection.
Follow me on Twitter @mariamzzarella
© Copyright IBTimes 2023. All rights reserved.