Missing Baby Lisa Irwin: Police Claim Body Found in Virginia Not Baby Lisa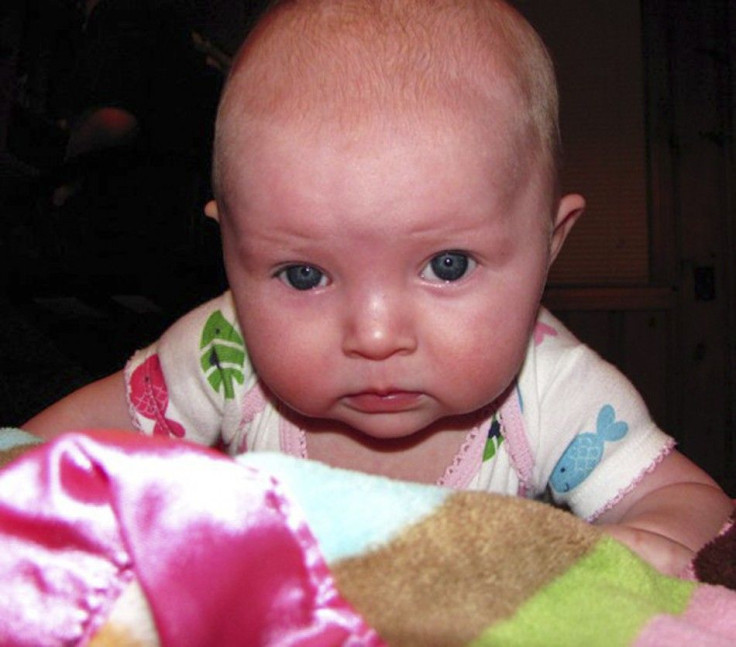 The remains of an 11-month-old girl found in Virginia are not those of missing baby Lisa Irwin according to Kansas City Police.
Reports online surfaced Tuesday with speculations that the 11-month-old baby remains found in Virginia may belong to missing baby Lisa Irwin. However, Kansas City police spokesman Steve Young told KMBC that police are aware of the remains, but that tests indicate the remains did not belong to baby Lisa.
Baby Lisa's parents, Jeremy Irwin and Deborah Bradley, claim the then-10-month-old baby Lisa was taken from her crib late Oct. 3, 2011 while Bradley was asleep and Irwin was at work. When Irwin arrived home around 4 a.m. on Oct. 4, he found his daughter was missing.
Authorities arrived at Lisa's home in response to Irwin's 911 call and allegedly found that a window and screen were tampered with, lights were left on, the family's front door was unlocked and three cell phones were missing. Bradley later admitted to being drunk when she went to bed that night.
The disappearance of baby Lisa prompted a thorough investigation from the Kansas City police department and the FBI. However, after four months of investigating the disappearance of the young child, authorities claim they still have no major leads or suspects in the case.
Lisa's parents recently spoke out on The Dr. Phil Show in the hopes that further media coverage would provide more tips and leads to police to help them find baby Lisa.
Every day I wake up and I think about her, Bradley told viewers. And I go to sleep and I think about her. And it's almost everything I can do to stay sane... I would do anything to see her again. To the people that have her, you can drop her off at a hospital, at a church, just please, please, bring her home. We don't want you. We want her.
Following their appearance on The Dr. Phil Show, a tip hotline received over 140 tips, many of which were forwarded to the Kansas City police for further investigation.
Somebody is out there with my daughter and we just want her to come home, Bradley told viewers. Someone will see her eventually.
If you have any information about missing Baby Lisa Irwin, please call 1-816-474-TIPS or 1-800-THE-LOST.
Related Article: Missing Baby Lisa Irwin Update: Man Linked to Disappearance Arrested for Unrelated Stabbing Incident
© Copyright IBTimes 2023. All rights reserved.