Missouri Woman Arrested After Unidentifiable Remains Found In Her Backyard
KEY POINTS
The police believe the suspect killed the victim by stabbing him
She tried to cover up the evidence by burning it with fire
The woman told the officers she stabbed him with a knife in "self-defense"
A 20-year-old woman has been arrested after the police located unidentifiable human remains in her residence in north Columbia, Missouri.
The investigation started with the Missouri University Police Department (MUPD) responding to a mother's call for a welfare check on her son at Hudson Hall on the campus at 5:30 p.m. Tuesday.
The welfare check was for a male student, whose mother said she hadn't spoken to him since Monday at 10:30 p.m., MU spokesperson Christian Basi told media outlet Komu. The identity of the student was not revealed by the authorities.
As the officers couldn't locate the student in his room, they checked the electronic "swipe logs" from his identification card. They also investigated surveillance footage, which showed the student leaving the dorm around 10:40 p.m. Monday and entering an Uber, as per court documents accessed by the outlet.
After contacting Uber and checking other sources, the officers reached a home in the 2400 block of Bentley Court, a neighborhood near Creasy Springs Road. At the residence, they found Emma Adams, 20, sleeping inside. While she denied knowing who the male student was, she consented to the officers searching the home and backyard, where they found human remains in a fire pit, according to Columbia Missourian.
"The human body was smoldering, and an odor of what (was) described to be burning flesh was present," as per a probable cause statement.
The police arrested Adams and charged her with second-degree murder, armed criminal action, tampering with physical evidence, and abandoning a corpse, Columbia PD said in a statement.
The police believe Adams killed the victim by stabbing him and then tried to cover up the evidence by burning it with fire.
While handcuffing Adams, the officers asked who was in the fire. Adams told them "he was beating me" and that she stabbed him with a knife in "self-defense."
The officers further discovered blood in the backyard, on a vehicle, and inside Adams' house. The police also found the victim's smashed cell phone in water in a sink, a bloody folding pocket knife in the kitchen, and parts of a missing mattress burning in the fire pit.
The police said they were unable to identify the remains due to the condition the body was found in. Investigators said they had a "good idea" of who the victim was, but added they will gather more definitive information before notifying the next of kin.
Adams was placed at the Boone County Jail Wednesday on a $1 million bond.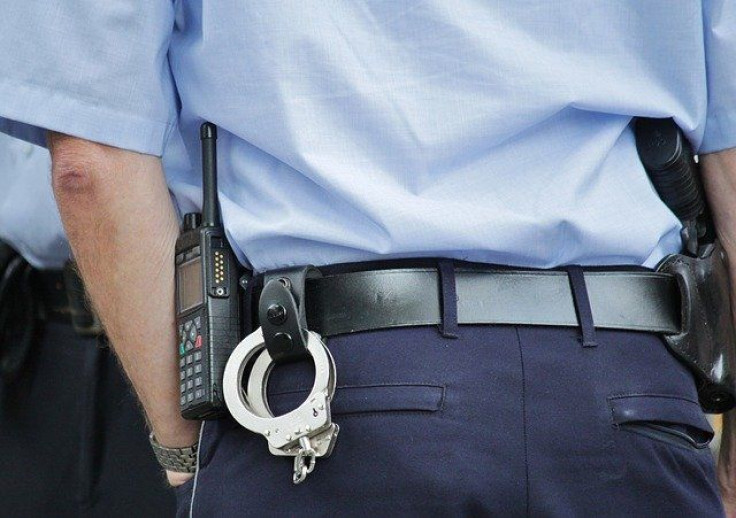 © Copyright IBTimes 2023. All rights reserved.