MLB Trade Rumors: Carlos Carrasco, Jay Bruce, Craig Kimbrel Could Be Dealt Before Deadline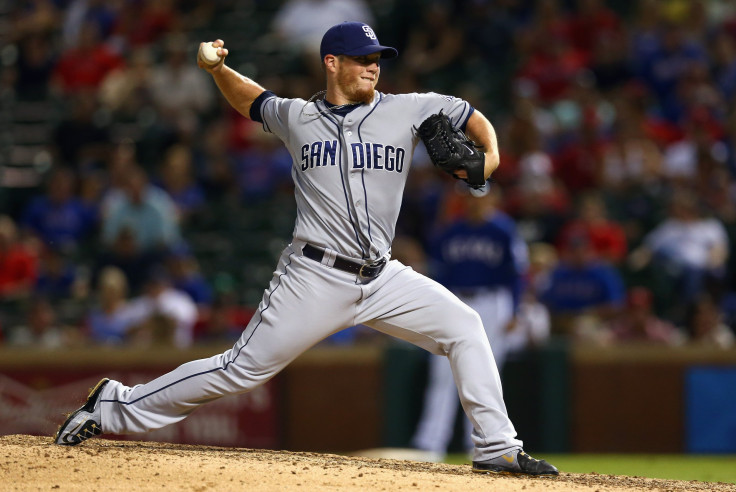 There has been plenty of player movement in the days leading up to the 2015 MLB trade deadline, and there could be a multitude of deals before 4 p.m. ET on Friday. A few teams are making a strong push to reach the World Series this year, and they are prepared to trade some of their top prospects in order to land the top players available.
The Toronto Blue Jays have already acquired David Price and Troy Tulowitzki, but they are still active in trade talks. After improving both their starting rotation and lineup by adding Scott Kazmir and Carlos Gomez, the Houston Astros are looking to improve their bullpen. The Los Angeles Dodgers traded for three players on Thursday, but they might not be done dealing, and the New York Yankees have been linked to a few of the best players that are on the market.
Below is a closer look at a starting pitcher, hitter and reliever that could be dealt before Friday's deadline.
Carlos Carrasco
The Cleveland Indians haven't been mentioned much in trade rumors, but the team could decide to become sellers on the day of the deadline. Sitting in last place in the AL Central, they trail the Kansas City Royals by 14 games. Carrasco signed a very reasonable deal in the offseason worth $22 million over four years, making him an attractive option for contenders that are trying to add a starting pitcher.
The Blue Jays ended their pursuit of Carrasco on Friday morning, according to ESPN's Jayson Stark, but the Dodgers and Chicago Cubs have been talking to the Indians about the pitcher. Carrasco has a 4.03 ERA, but his other numbers indicate that he could perform much better in the final two months of the regular season. With a 1.15 WHIP and 140 strikeouts in 127.1 innings, Carrasco's FIP (Fielding Independent Pitching) ranks 13th in MLB.
Jay Bruce
Having already traded their top pitcher, the Cincinnati Reds could be ready to move one of their best hitters. The team has been talking to the New York Mets about a possible trade involving pitcher Zack Wheeler. Wheeler is set to miss the entire season with Tommy John surgery, but he's 25 years old with a 3.50 career ERA in two seasons as a starter.
New York has been looking to add an outfielder, and Bruce is one of the best available with 17 home runs and an .827 slugging percentage. It looked like the Mets were going to add Carlos Gomez on Wednesday night, but a potential trade with the Milwaukee Brewers fell apart. Yoenis Cespedis and Justin Upton are also reportedly available, but they are set to be free agents this offseason. Bruce is signed for $12.5 million next year with a club option in 2017.
Craig Kimbrel
It'd be difficult to find a better reliever in baseball in the last five years, but Kimbrel could be traded for the second time in 2015. The San Diego Padres are looking to unload their top assets as they sit four games under .500 at the trade deadline. Kimbrel's 2.68 ERA is the highest of his career, but he still has 30 saves and a 1.09 WHIP, striking out 56 batters in 40.1 innings. The closer made his debut in 2010, and his career ERA stands at 1.59.
A few teams are looking to add bullpen help, and they might be willing to part with a top prospect for Kimbrel. While Reds closer Aroldis Chapman is also on the block, he has one more year of arbitration before he becomes a free agent. Kimbrel is signed for two more seasons. The Yankees and Astros appear to be competing for the Padres reliever, as both teams sit atop their respective divisions.
© Copyright IBTimes 2023. All rights reserved.
FOLLOW MORE IBT NEWS ON THE BELOW CHANNELS