More Studies Confirm Disease Risks for Sept. 11 Rescuers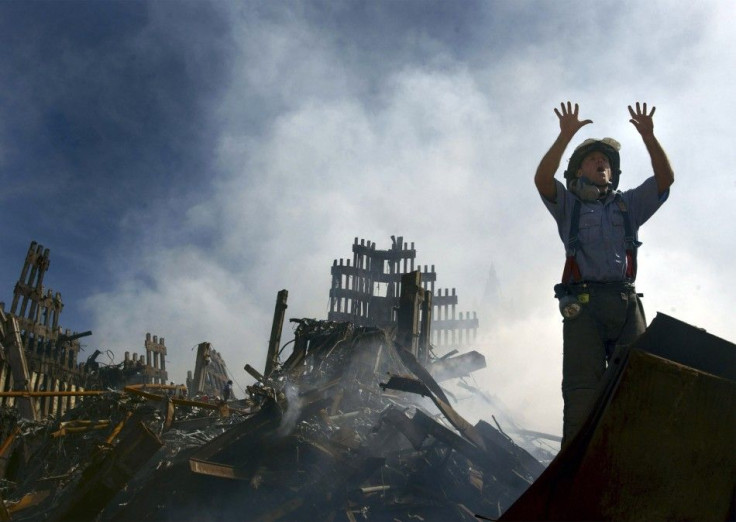 New York rescuers and firefighters who were exposed to the dust of the collapsed World Trade Center after Sept. 11, 2001, are more vulnerable to cancer and other respiratory illnesses, new reports confirm.
The latest issue of The Lancet publishes three studies done on the health conditions of 9/11 responders.
One study, conducted on 27,000 rescuers and health workers, shows that the workers are suffering from diseases like asthma, gastroesophageal reflux disease, sinusitis and spirometric abnormalities. Mental illness is also another persisting concern among these rescuers. Almost all of them still suffer from depression, post-traumatic stress disorder and panic disorder. All these diseases are widespread, chronic and have shown little improvement.
A separate study done by David Prezant, chief medical officer of the fire department, and colleagues, on 9,853 male New York City firefighters reveals that those exposed to World Trade Center toxins have a 19 percent greater risk of cancer. The dangerous substances include dust from the towers, contaminants, toxic fumes emitted from burning jet fuel and heavy equipment, and carcinogens like polychlorinated biphenyls, dioxins and polycyclic aromatic hydrocarbons.
Another study comparing mortality rates among rescue workers and the general public found a lower mortality rate despite higher risks of cancer and other diseases. But researchers noted the long latency periods of many diseases.
The events of that day changed the historical trajectory of America and the world. They have had - and continue to have - profound consequences for health, reported The Lancet.
The official toll of 2,753 victims in New York includes 343 firefighters lost on Sept. 11. More than 50,000 firefighters and recovery workers provided assistance in the 10-month recovery effort.
© Copyright IBTimes 2023. All rights reserved.