Mother Found Fatally Shot After 6-year-old Son Asks Neighbors For Help
A 46-year-old woman was found dead by the police after a 6-year-old boy went to his neighbors looking for help in Las Vegas, Nevada.
Police believe the woman's boyfriend fatally shot her and then fled the scene.
The incident unfolded Thursday near Russell Road and Tenaya Way in Vegas. Officers from the Las Vegas Metropolitan Police Department arrived at the scene around 1:20 a.m. local time after neighbors called 911, KSNV reported.
The victim had gunshot wounds and was pronounced dead at the scene.
"On October 27, 2022, at approximately 1:21 a.m., LVMPD Dispatch received a call from a citizen advising a woman had been shot inside a residence ... " read a statement shared on Twitter by the police department. "Arriving officers located the unresponsive woman inside the residence suffering from an apparent gunshot wound. Medical personnel responded and pronounced the victim deceased at the scene."
The statement also noted that the victim's 6-year-old son went to his neighbors and informed them about his mother being shot. This prompted the neighbors to call the police department, according to KTNV.
"It appears we had a six-year-old child who went to a neighbor's house and advised that 'mommy' had been shot," said Lt. Dave Valenta with LVMPD. "That neighbor then called police."
Officials revealed that the young boy did everything he could to make sure help arrived.
Police determined that the woman was shot by a man they believe she was in a relationship with. The suspect escaped on a road-style motorcycle with orange coloring before the cops arrived, officials added.
"The identification of the victim, as well as the cause and manner of death, will be released by the Clark County Coroner's Office," the LVMPD statement added.
An unrelated incident was reported in July after a 12-year-old walked about a mile from her Florida home to a McDonald's outlet to ask for help. The child entered the fast food joined with critical injuries, which led to officers finding her 4-year-old sister at their house with fatal stab wounds. Their father, identified as Juan Bravo-Torres, was also found at the scene with stab wounds that police believe were self-inflicted.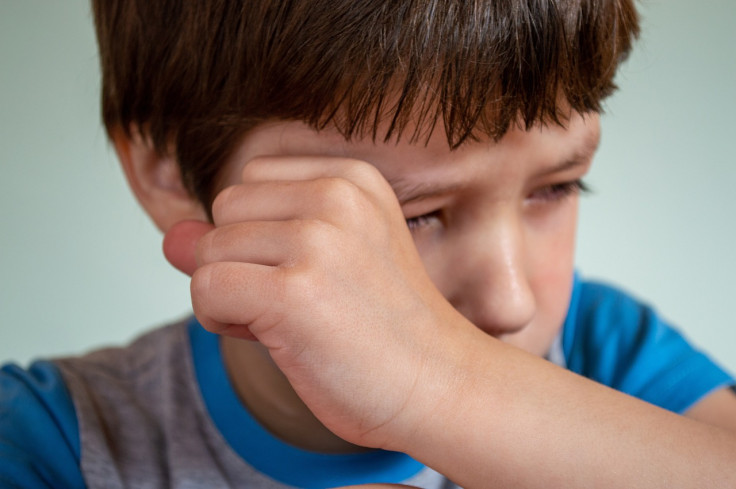 © Copyright IBTimes 2023. All rights reserved.