Mother Of Woman Who Gouged Out Her Own Eyes Warns Against Addiction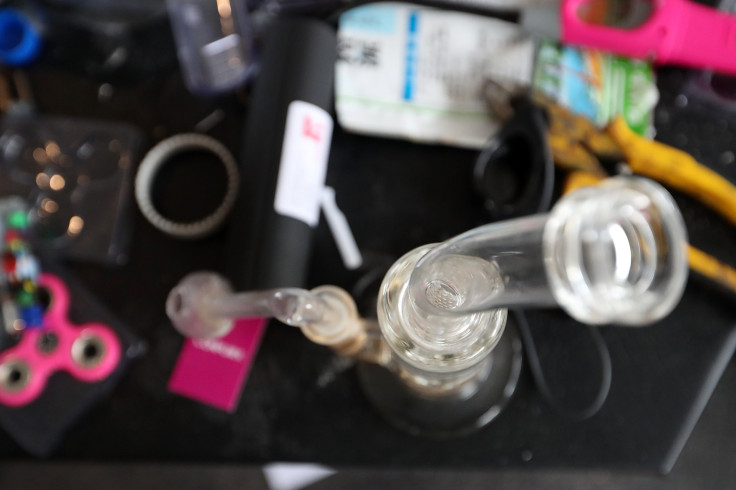 The mother of a 20-year-old South Carolina woman who gouged her eyes out and was seen holding at least one of her eyeballs outside of a church in Anderson on Feb. 6 has opened up about her daughter's condition and the circumstances surrounding the horrifying incident.
The victim, identified as Kaylee Muthart, frightened local residents when they found her gouging her eyes out while she was in a drug-induced hallucination. Reports stated that Muthart even fought off help from locals who tried to stop her. It was only after deputies arrived on the scene that she was stopped and flown to the trauma unit at Greenville Memorial Hospital, where doctors worked to clean what was left inside her orbital sockets to prevent infection.
However, when Muthart's mother arrived at the hospital, the doctors told her that her daughter was completely blind.
"That was a struggle; I can't even explain that feeling when I found out, it was horrifying. Complete terror. I was thankful she was alive, but I knew something was wrong with her," her mother, Katy Tompkins told People magazine Thursday.
In addition, Tomkins also spoke about her daughter's drug use.
She said Muthart first started using methamphetamine, an illegal stimulant that increases the amount of dopamine in the brain, just six months before the unfortunate incident took place. However, doctors believe that Muthart used meth laced with another chemical on the day of the incident which also caused her to have hallucinations that the world was "upside down".
Reports stated that she also heard voices telling her that she would have to "sacrifice her eyes" in order to make it to heaven.
Speaking further about her daughter's meth addiction, Tompkins said it first began after Muthart unknowingly used meth-laced marijuana last year. She said she tried convincing her daughter to get help, and just a few days before her hallucinogenic episode, Muthart promised her mother that she would enter rehab.
"The day before it happened, which was my birthday, I was getting ready to have her committed, just to get her off the streets and away from it," she said. "But I was too late."
According to a report in People, several parents whose children were addicted to drugs contacted Tompkins ever since the incident came to light.
"This is something you never think is going to happen to you, but it did. A lot of the mothers I talked to have kids that have been addicted to heroin for 10, 15 years and I'm like, 'How did you get through it?' My daughter was doing it for six months and it literally tore me up," she explained.
As of now, Muthart's release date from the hospital is not confirmed but Tompkins hopes that her daughter's story would inspire others to not make the same mistakes that she did and that they will better understand the perils of addiction.
"I don't know how I'm getting through it, but she has given me strength. It's weird to say, but she uplifts me right now and she's the one that can't see. That's just the kind of person she is. I'm thankful. It's a horrible thing, but I'm still thankful because God spared her life," she said.
© Copyright IBTimes 2023. All rights reserved.