Music Mixing Game 'Fuser' From Harmonix Set For Nov. 10 Release
KEY POINTS
From "Rock Band" and "Dance Central" developer Harmonix, rhythmic music game "Fuser" is set for release on PlayStation 4, Xbox One, Switch, and PC on Nov. 10
Published by NCSoft, "Fuser" sees players taking the role of a DJ at a large concert with a virtual DJ table with four record players
"Fuser" has three modes: campaign, multiplayer, and freestyle with their own requisite quirks
After rocking the multimedia music experience with "Rock Band" and "Dance Central," developer Harmonix is bringing its music mixing game "Fuser" to Xbox One, PlayStation 4, Switch, and PC on Nov. 10.
The "non-stop digital music festival" that is "Fuser" serves as an evolution of the mixing mechanics that was first seen in the 2017 physical card game "DropMix" also from Harmonix, Eurogamer reports. That game incorporated NFC technology with an electronic game board and mobile app that was published through Hasbro.
"Fuser" gives players access to over 100 songs from artists as varied as Imagine Dragons, 50 Cent, Sia, Amy Winehouse, Lady Gaga, Billie Eilish, and The Clash. Their tracks can be mixed and match from different setlists in order to complete the musical creations of the players who serve as DJs.
Published by NCSoft, "Fuser" sees players taking the role of a DJ at a large concert. They have a virtual DJ table with four record players and a list of records (their crate) along the top of the screen.
The songs are broken down into parts, namely drum, bass, lead instrument, and vocals. These elements can then be placed into four available slots as players are allowed to create their own loops while tweaking keys and tempo in the process. In an age of sharing everything online, these created tracks are also shareable online.
"Fuser" has three different play modes. Campaign mode challenges players to keep up with crowd requests and mission goals as they build their mix (think DJ's accepting crowd requests at a party) at various venues. The requests vary based on the venue as well as other factors.
The game also includes a self-explanatory freestyle mode. Finally, there's a multiplayer mode which allows players to either compete against or collaborate with up to four other "Fuser" players.
The Standard Edition of "Fuser" will sell for around $80. The VIP Edition is priced at a little over $130 and includes an additional 25 tracks pulled from the DLC catalog that will be released with the game on launch day. Currently, "Fuser" is set to release for PlayStation 4, Xbox One, Switch, and PC. No news yet if it will be released for next-gen consoles.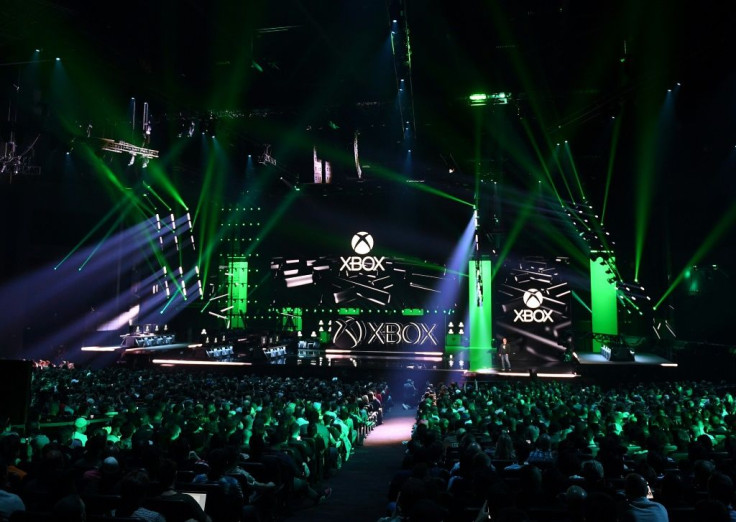 © Copyright IBTimes 2023. All rights reserved.
FOLLOW MORE IBT NEWS ON THE BELOW CHANNELS