Natalee Holloway: When Will Joran Van Der Sloot Face Extortion Charges In U.S.?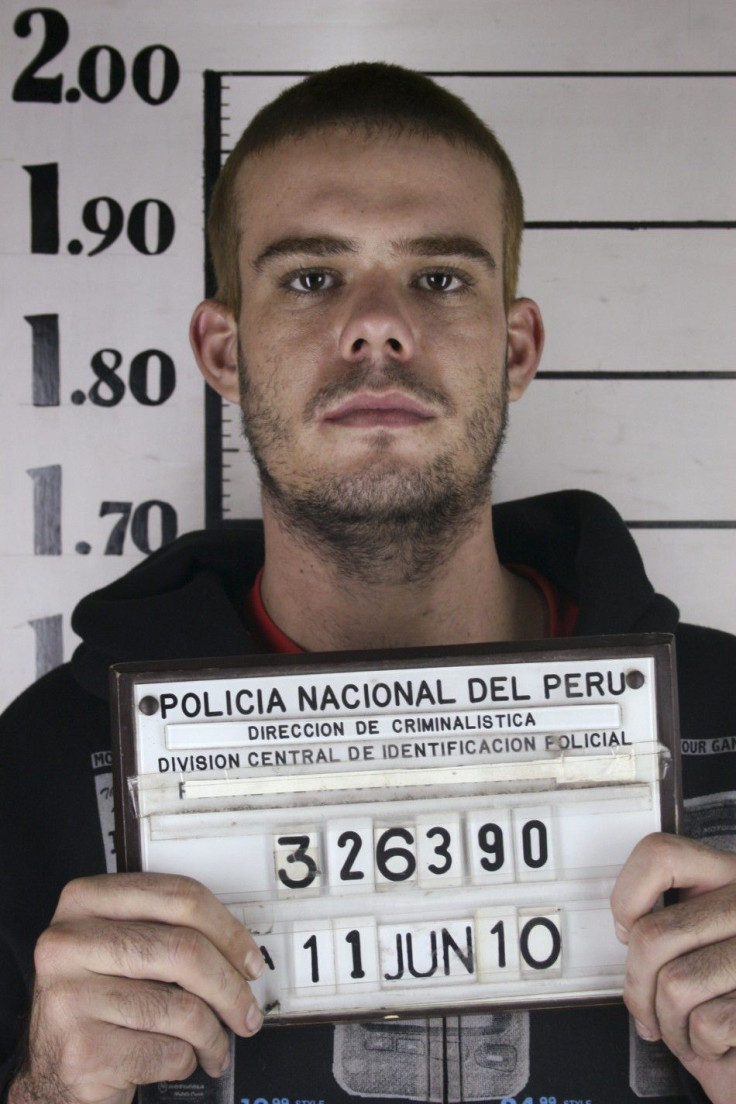 Joran van der Sloot, the main suspect in the disappearance of Alabama teen Natalee Holloway who is in a Peruvian prison on a 28-year sentence for the murder of Stephany Flores, may be extradited to the United States to face trial for allegedly extorting Natalee's mother.
I think he will be extradited within the next three months, van der Sloot's attorney, Maximo Altez , told CNN. He will go to trial in the United States. Once he is sentenced, he will return to Peru to finish serving his 28 years, and then go back to the States to serve whatever sentence he gets there.
Van der Sloot faces up to 25 years in prison if convicted of the extortion charges.
While van der Sloot has not been charged with Holloway's disappearance, he was charged in July 2010 with extortion and wire fraud for allegedly trying to get Holloway's mother, Beth Holloway Twitty, to pay him $250,000 in exchange for information on where Natalee's body can be found. The information van der Sloot was allegedly going to give Natalee's mother was untruthful, according to the charges against him.
The U.S. embassy in Lima, Peru played a role in the recent extradition effort, according to CNN. The network said the only thing preventing van der Sloot from being sent to the United States is his appeal of the move, which is expected to be completed next month.
Van der Sloot, 24, had been the prime suspect in Holloway's 2005 disappearance, when the blonde-haired teen from Alabama went missing in Aruba during her high school graduation trip.
Van der Sloot was detained as investigators tried to find evidence Van der Sloot was behind her disappearance but the Dutch national was released due to lack of evidence.
Five years to the day after Natalee vanished, on May 30, 2010, van der Sloot killed 21-year-old Peruvian Stephany Flores at the Hotel Tac in Lima.
Van der Sloot bludgeoned her to death for looking at his computer and fled to Chile shortly after the murder. He was captured in Chile the day after the killing.
A month after his arrest, van der Sloot admitted to killing Flores and is locked up in the maximum-security Miguel Castro Castro prison in Lima on a 28-year murder sentence.
© Copyright IBTimes 2023. All rights reserved.