National Enquirer Whitney Houston Casket Photo: Funeral Home Threatened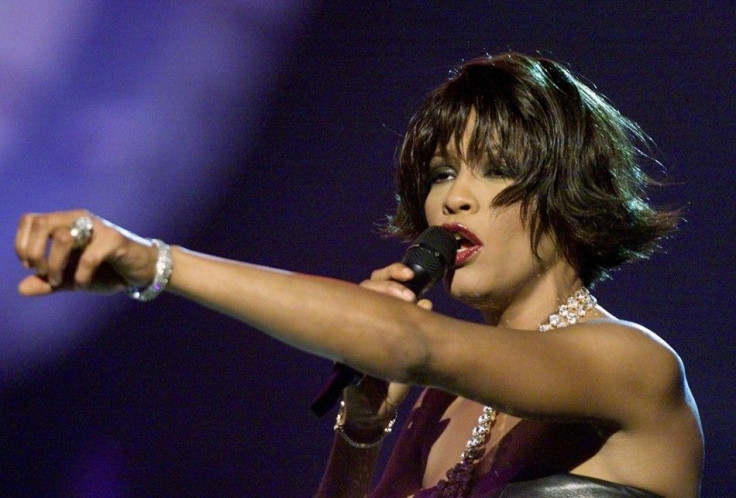 The Newark, N.J. funeral home that handled Whitney Houston's final arrangements said threats and hateful emails continue to pour in after a photograph of the late singer in her casket appeared on the cover of the National Enquirer.
At a news conference Thursday, representatives of Whigham Funeral Home again denied leaking the photo of Houston to the Enquirer. It is still unclear who took the photograph and how it wound up at the tabloid.
Carolyn Whigham, who said she has known the Houston family for years and arranged the singer's Feb. 18 funeral, claimed that during the funeral preparation only three staff members had access to Houston's body. Whigham told NBC that Houston's body was heavily guarded by security personnel selected by the family.
Whigham said the photo was taken Friday, before Houston's funeral, but she hasn't said how she knew that detail. She has said she fears for her safety and her family.
The Whigham Funeral Home has been threatened, Rev. Ronald L. Slaughter, a spokesman for the funeral home, told NBC. They have received vicious and hateful emails and other terrible acts, based on these baseless rumors.
Whigham told NBC New York the accusations are false. We are being innocently accused, she said.
I want to clear my name, I want to clear my funeral home... I want to defend my character and my name.
The National Enquirer drew heavy criticism for publishing Houston's casket photo on its cover. The tabloid still hasn't revealed how it obtained the photo, which was reportedly sold for six figures. The Enquirer's publisher has called the photo beautiful.
Houston died on Feb. 11 in a bathtub at the Beverly Hilton Hotel. A cause of death has not yet been determined.
The tabloid claimed Houston was buried in her favorite purple dress along with $500,000 worth of jewelry. The tabloid also claimed the photo was taken at the singer's private viewing before her burial on a Saturday.
Related Article: Cissy Houston Wants Whitney's 'Son' Out of Atlanta Home; Bad Influence on Bobbi Kristina Brown: Report
© Copyright IBTimes 2023. All rights reserved.