'NBA 2K21' Receives Backlash For Running Unskippable Oculus Quest 2 Ad
KEY POINTS
An ad for the Oculus Quest 2 VR device recently appeared before an episode of "NBA 2KTV"
No option was given to skip the ad, forcing gamers to sit through it
In-game ads have drawn the ire of the video gaming audience
Unskippable ads have made a subtle return in "NBA 2K21" and many players are now angry.
Just recently, an ad for the Oculus Quest 2 VR device appeared before an episode of "NBA 2KTV," as first reported by Stevivor. Those episodes precede games that are loading in the different modes available in "NBA 2K21."
The ad runs completely without giving players the option to skip it as no prompt appears until it ends. A prompt usually gives players the option to edit their starting lineups, but then it does not appear for the new ad.
Following a tip from one of their subscribers, Stevivor used both an Xbox One and PlayStation 4 to look for and subsequently record the Oculus ad in the game.
Meanwhile, Polygon used an Xbox One version of "NBA 2K21" in an attempt to look for the Oculus ad or any other similar ads in the game on Monday but to no avail. The attempts were made in MyCareer, MyTeam, and several other Play Now matchups.
There is a possibility that the ad only appears in certain versions of "NBA 2K21" or regions. It's also possible that publisher 2K Sports has already dropped the ad following the backlash it received over the weekend, but there has been no response from the publisher so far when asked for clarification.
Comments on the YouTube video shared by Stevivor also reflected fans' anger. User Chaz Maas wrote, "This is the #1 reason why I haven't touched the series in years. They already ruined MyPlayer with the VC stuff, this is just overboard."
"Good Job 2k more commercials in next Years Version please. They deserve it!!!! FIFA and YOU got the sheep herd under control!!!" added Beast Mode. Meanwhile, Marcuztzb posted, "Thanks for reminding me about why I won't buy NBA 2K21 and Oculus Quest 2. And I don't even have time to play games anymore."
Just last month, in-game ads for "EA SPORTS UFC 4" triggered fan outrage for essentially being unskippable, too. This caused developers EA Sports to pull the ads from the game.
"It is abundantly clear from your feedback that integrating ads into the Replay and overlay experience is not welcome. The advertisements have been disabled by the team and we apologize for any disruption to gameplay that players may have experienced," EA told Eurogamer at the time.
Although in-game advertising has been around as far back as Snicker ads appearing in "Madden NFL 10" in the days of the Xbox 360 and PlayStation 3, it remains a source of controversy and draws the ire of the video gaming audience.
Actual sports coverage is also littered with ads like in video games, often appearing in starting lineups, during timeouts, while a replay is being shown, and in several other instances.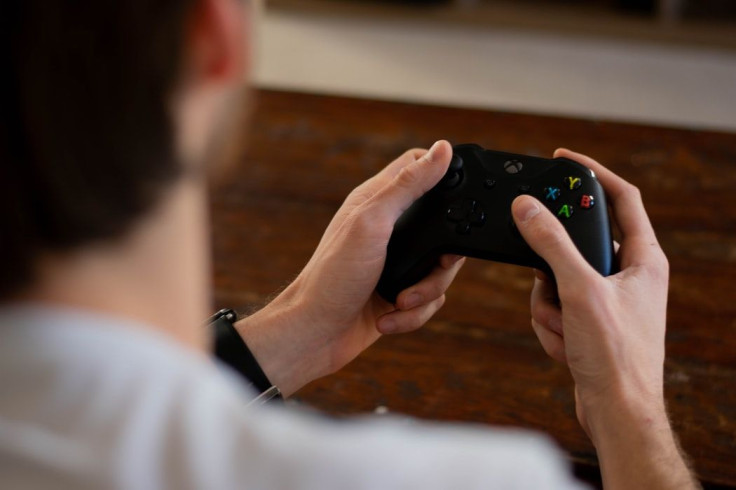 © Copyright IBTimes 2022. All rights reserved.
FOLLOW MORE IBT NEWS ON THE BELOW CHANNELS