'NBA 2K21' Releases Next-Gen Trailer Featuring Stunning Graphics, Gameplay
KEY POINTS
Stunning graphics beyond just sweaty players highlight the new trailer for "NBA 2K21"
Quirks like facial expressions, shot motions, and individual player traits are presented in the trailer
Developer Visual Concepts seems to have leveled up the game for the next-gen consoles
The new trailer for "NBA 2K21" has been released and it might leave a few jaws dropping with what it showed.
Since 2K Sports started the "NBA 2K" franchise, there have been steady improvements in graphics and gameplay almost every year, but Polygon noted that developer Visual Concepts seems to have taken the power of next-gen consoles to a whole new level.
Whereas the game's previous trailer focused mostly on Zion Williamson, the new one is decidedly different. Aside from the better graphics, it was reported in July that the PS5 and Xbox Series X release of "NBA 2K21" will also have four times more music than its PS4 and Xbox One counterparts.
Looking more and more like an actual NBA broadcast, the trailer features cover athletes Damian Lillard of the Portland Trail Blazers and Zion Williamson of the New Orleans Pelicans. The majority of the video focuses on the faces and interaction of Stephen Curry and Klay Thompson of the Golden State Warriors squaring off against Luka Doncic of the Dallas Mavericks.
One particular sequence shows Doncic being followed from his home arena's tunnel emerging onto the hardwood. As the Slovenian youngster arrives, he interacts with the home crowd and the Mavericks mascot, Champ, as he prepares for the contest.
Gameplay is then presented, particularly showing Curry's flawless shooting form and Thompson's reaction to a Curry shot. Guard Tim Hardaway Jr. then makes a move before going up for a dunk in traffic and expressing himself after.
This is followed by a nifty Curry dive to the basket that gets a trademark Doncic stepback three-pointer, which then leads to a timeout by the Warriors. Curry heads into the timeout chewing on his mouthpiece as he often does during games before a stunning aerial shot of the American Airlines Center is shown, complete with cheerleaders stepping onto the court.
With Warriors coach Steve Kerr mapping out a play, players on both teams are encouraging each other and when the game resumes, Curry is at the top of the key nailing a game-winning triple to trigger a Golden State celebration.
It's a hype reel that most "NBA 2K" fans could only dream of and it seems that 2K Sports and Visual Concepts are finally set to make those dreams a reality. The level of detail and the photorealism that is evident in the players is stunning to say the least.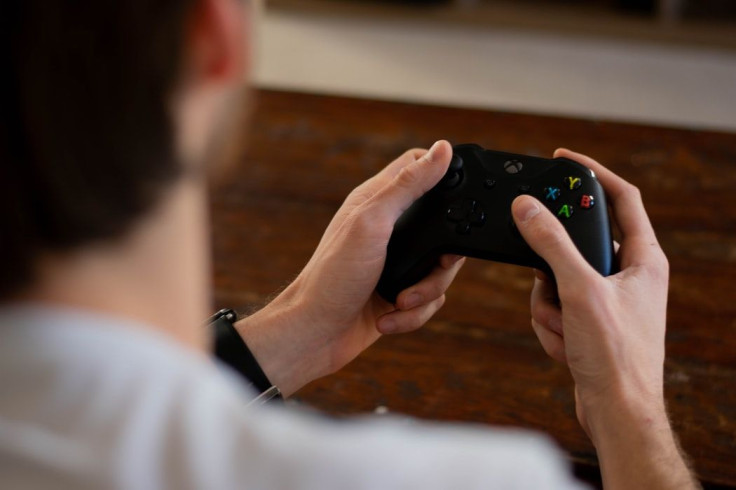 © Copyright IBTimes 2023. All rights reserved.
FOLLOW MORE IBT NEWS ON THE BELOW CHANNELS