NBA All-Star Voting 2023: Lakers, Knicks Have Surprise Candidates Among Fans' Votes
The early returns for the 2023 NBA All-Star voting feature a few names that don't belong among the league's best players. Backup guards for the New York Knicks and Los Angeles Lakers surprisingly find themselves as candidates to play in the prestigious exhibition game.
Knicks guard Derrick Rose ranks ninth among Eastern Conference guards with 220,229 votes from fans. Lakers guard Austin Reaves is ninth in the Western Conference, receiving 144,520 votes on the All-Star ballot.
Rose has been outside of the Knicks' rotation for a key chunk of the season, playing in just 26 of the team's first 39 games. The veteran is averaging a career-low 5.8 points in 12.9 minutes per game. Rose is only shooting 39.4% from the field and 31.7% from 3-point range.
Rose has three All-Star selections on his resume, making the team each year from 2010-2012 as a member of the Chicago Bulls. The guard became the league's youngest MVP by winning the award at 22 years old.
Reaves is in his second NBA season and has never played at an All-Star level. The 24-year-old has improved from his rookie campaign, though his averages of 10.8 points, 3.1 rebounds and 2.2 assists hardly warrant being placed on any fan's ballot.
Reaves has played in 36 games and started 12 times. He's the seventh-leading scorer for a Lakers' team that isn't in the playoff picture or good enough to qualify for the play-in tournament.
Rose is just ahead of Cleveland Cavaliers guard Darius Garland, who has received the 10th-most votes among East guards. In 30 games, Garland is averaging 21.4 points, 2.6 rebounds and 7.8 assists per game. Other guards who have fewer votes than Rose include Zach LaVine of the Chicago Bulls, Dejounte Murray of the Atlanta Hawks, Kelly Oubre of the Charlotte Hornets, and Rose's teammates R.J. Barrett and Jalen Brunson, among others.
Golden State Warriors guard Jordan Poole is the guard who is right behind Reaves in the voting. Poole is nearly doubling Reaves' average with 20.6 points per game. Other guards who have fewer votes than Reaves include C.J. McCollum of the New Orleans Pelicans, De'Aaron Fox of the Sacramento Kings, Jalen Green of the Houston Rockets, Anfernee Simons of the Portland Trail Blazers and Anthony Edwards of the Minnesota Timberwolves, among others.
New York and Los Angeles are the two biggest media markets, likely contributing to the high votes for Rose and Reaves.
The usual suspects are the leading All-Star vote-getters at the start of 2023. LeBron James leads all players with 3.168 million votes. Kevin Durant has 3.118 million votes, making him a close second. Nikola Jokic, Anthony Davis, Giannis Antetokounmpo and Joel Embiid are currently in line to join James and Durant as frontcourt starters in the All-Star Game.
Stephen Curry's 2.715 million vote total leads all guards. Luka Doncic is second behind the reigning NBA Finals MVP. Kyrie Irving and Donovan Mitchell lead East guards in All-Star voting.
Fans don't have sole control over which players start in the All-Star Game. The fan vote accounts for 50% of the final tally. NBA players and members of the media each make up 25% of the vote.
The 2023 NBA All-Star Game is scheduled for Feb. 19 in Utah.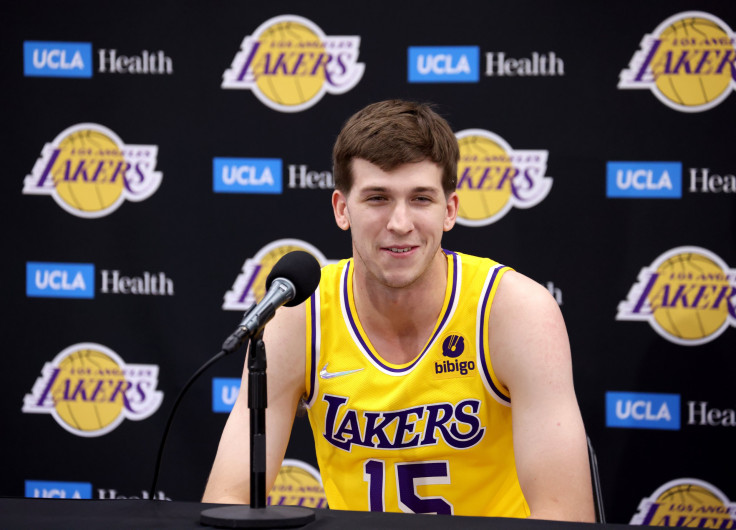 © Copyright IBTimes 2023. All rights reserved.