NBA Draft Lottery 2014: TV Channel, Live Stream Info And Early Mock Draft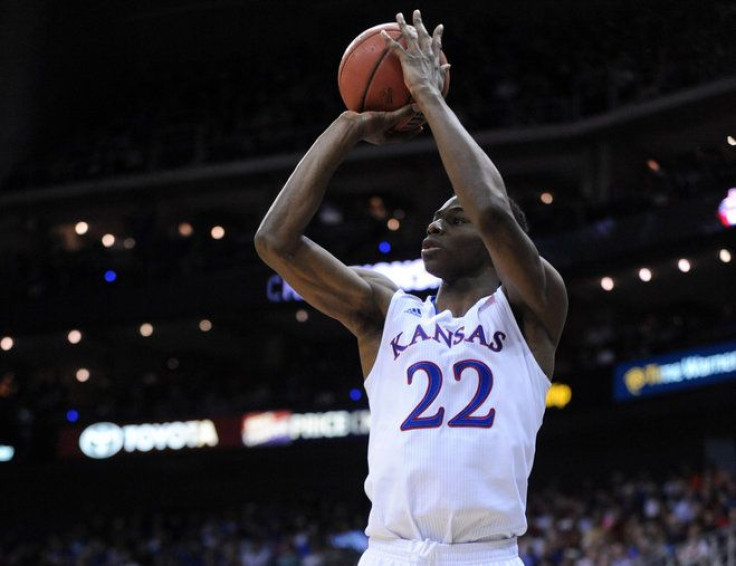 Only four teams remain in the playoffs, but Tuesday will be a big night for one of the 14 clubs that failed to reach the postseason. The 2014 NBA Draft Lottery will determine the order of the first round as teams look to stock their rosters with young talent.
Two teams are likely to leave the lottery with multiple first-round picks. The Orlando Magic are guaranteed to pick twice in the top 14. The Philadelphia 76ers' first-round pick is in the lottery, and they'll also have the New Orleans Pelicans' top selection, as well, if it doesn't fall in the top three.
It's one of the most important draft lotteries, since the event began in 1985. Led by the likes of Andrew Wiggins, Jabari Parker, and Joel Embiid, the 2014 class could be the best in over a decade. It's often been compared to the 2003 draft, which included LeBron James, Carmelo Anthony, Dwyane Wade and Chris Bosh.
No.1 Pick
The Milwaukee Bucks have the best chance of winning the top pick, at 25 percent. The last time they won the lottery was in 2005, when they selected Andrew Bogut.
Having the best odds, though, hasn't meant much in the past decade. The Orlando Magic were the last team to finish with the worst record and still get the No.1 pick. They chose Dwight Howard with the top selection in 2004.
The Phoenix Suns, Minnesota Timberwolves, Orlando Magic and Denver Nuggets have less than a one percent chance of getting the first overall pick. The Cleveland Cavaliers, who won the lottery a year ago, have a 1.7 percent chance.
TV Info
The lottery will begin just prior to the start of the Eastern Conference finals between the Miami Heat and Indiana Pacers. Coverage will begin at 8 p.m. ET on ESPN, just 30 minutes before tip-off of Game Two. Viewers can watch a free live stream online with WatchESPN.
Mock Draft
1) Milwaukee Bucks Andrew Wiggins
2) Philadelphia 76ers: Jabari Parker
3) Orlando Magic: Joel Embiid
4) Utah Jazz: Julius Randle
5) Boston Celtics: Dante Exum
6) Los Angeles Lakers: Marcus Smart
7) Sacramento Kings: Noah Vonleh
8) Detroit Pistons: Doug McDermott
9) Cleveland Cavaliers: Aaron Gordon
10) Philadelphia 76ers: Gary Harris
11) Denver Nuggets: Dario Saric
12) Orlando Magic: Zach LaVine
13) Minnesota Timberwolves: Nik Stauskas
14) Phoenix Suns: James Young
© Copyright IBTimes 2022. All rights reserved.
FOLLOW MORE IBT NEWS ON THE BELOW CHANNELS