NBA Free Agency News: Anthony Davis, Goran Dragic, Damian Lillard, More Earn New Deals On Day One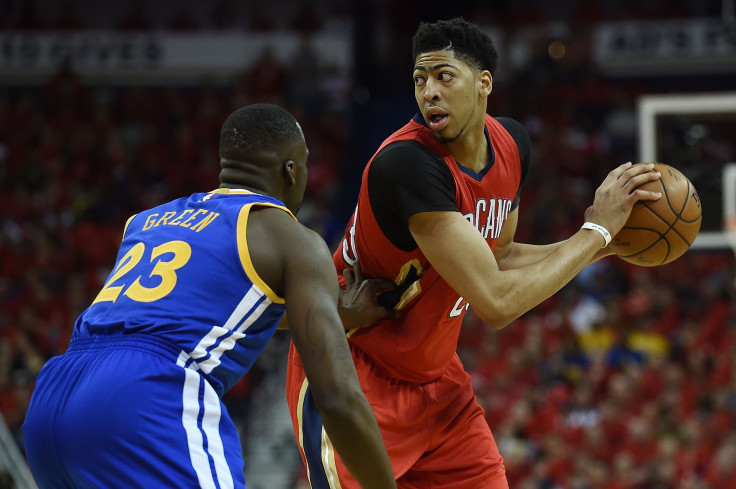 The NBA's free agency period kicked off at midnight Wednesday, and the richest deal so far actually went a player who technically wasn't supposed to hit the open market until next summer.
The New Orleans Pelicans locked down power forward Anthony Davis with a five-year extension worth an estimated $145 million, according to Yahoo Sports. The 2012 No. 1 pick had a banner season with 24.4 points, 10.2 rebounds, and 2.9 blocks per game while leading New Orleans back to the postseason for the first time in three years.
Davis and the Pelicans were allowed to negotiate a new deal until Oct. 31, otherwise he would be a restricted free agent in 2016. The contract technically can't be signed until a league-wide moratorium is lifted on July 9. The extension will begin in the 2016-17 season, and the total amount could be slightly more or less depending on what the salary cap for next year is. Davis will likely account for 30 percent of the Pelicans total cap, which could be roughly $89 million according to many reports.
The deal also includes an opt-out clause after four years, so Davis could be an unrestricted free agent in 2020.
But free agency's only begun and a number of top free agents, and at least one more like Davis, have already landed massive deals. Here's a roundup of the latest agreements around the league.
NBA Free Agency Day 1
-Guard Goran Dragic opted out of his old contract with the Miami Heat to become a free agent, only to come to terms with the Heat right away. Yahoo reports Miami and Dragic agreed to a five-year, $90 million deal and he can opt-out after four years as well. With Dragic in place, the Heat are expected to focus on Dwyane Wade, who also opted-out of his deal before free agency began.
-ESPN reports the Portland Trail Blazers and point guard Damian Lillard are close to agreeing on a five-year, $120 million or more extension. Similar to Davis, Lillard could have been a restricted free agent next season, but after making the All-Star team the last two times and power forward LaMarcus Aldridge expected to leave, the Blazers moved quickly to sign him.
-The San Antonio Spurs and Defensive Player of the Year and forward Kawhi Leonard worked out a "framework" for a five-year, $90 million deal, according to Yahoo. Leonard said in a statement Wednesday that he had "every intention" to remain with the Spurs. It's widely believed the Spurs will now find ways to land Aldridge.
-The Orlando Magic and Atlanta Hawks have each offered power forward Paul Millsap a maximum four-year, $80 million contract, ESPN reports. The New York Nicks, Indiana Pacers, and Dallas Mavericks are also in the mix for the two-time All-Star Millsap, who averaged 16.7 points, 7.8 rebounds, and 1.8 steals per game with Atlanta last season.
-The Milwaukee Bucks also quickly moved on guard/forward Khris Middleton, offering the restricted free agent a five-year, $70 million contract before any other squad, according to ESPN. Middleton, 23, emerged as one of the more versatile players in the league and on the Bucks roster with 13.4 points, 4.4 rebounds, and 1.5 steals per game while shooting 40.7 percent from three-point range.
© Copyright IBTimes 2023. All rights reserved.