NBA Injury Report: Knicks, Pacers, Grizzlies, Thunder; Updates On Amare Stoudemire, J.R. Smith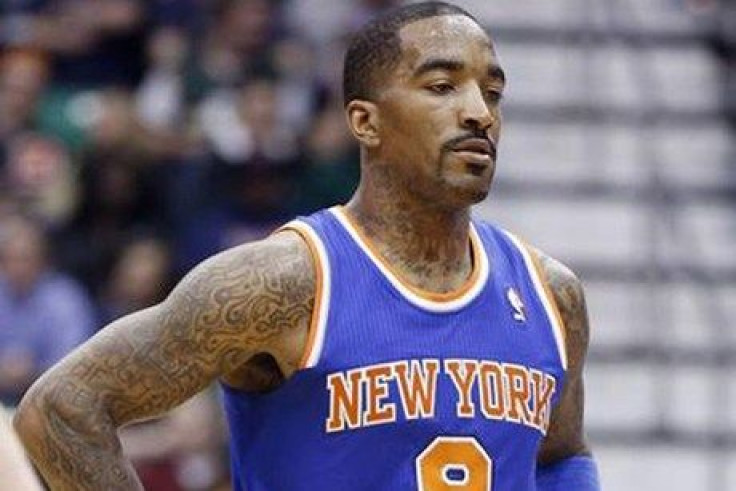 With both series deadlocked at 1-1, Saturday night's pair of Game Threes could swing either series, especially with injuries to key players.
New York Knicks @ Indiana Pacers
Knicks head coach Mike Woodson told reporters today that guard J.R Smith has a fever of 102 degrees, and is questionable for Saturday's matchup at Bankers Life Fieldhouse.
The sudden illness to this year's Sixth Man of the Year might spare Woodson from sitting the streaky shooter. Smith has shot 7-for-30 combined in the last two games, including 3-for-13 from three. That poor shooting can extend to 15-for-57 since his one-game suspension for an elbow thrown at guard Jason Terry in the first round series against Boston.
Woodson had stated earlier this week that he was considering sitting Smith anyway due to his shooting woes.
Carmelo Anthony told the NY Post that he expects his friend Smith to play.
"J.R.'s going to play tonight,'' Anthony said. "That is what medicine is for. We're gonna get him right. That's what we've got team doctors for. He'll be all right. Hopefully.''
Amare Stoudemire is scheduled to make his return to the team in Game Three. Woodson said the 6-10 forward will play between 10 to 12 minutes, in his first game back since March 7. Stoudemire had another surgery on his right knee to clean out debris.
Young and deep at nearly every position, Indiana has no new or, for that matter old, injuries to report. The Pacers ruled Danny Granger out for the season in March, but as a team have had a relatively clean bill of health since.
Forward David West did sit out with a lower back injury towards the end of the regular season, and guards Lance Stephenson and George Hill did the same with a hip flexor and groin injury, respectively, but none of those have acted up since recently.
The game tips off at 8 p.m. Eastern and will be shown by ABC.
Oklahoma City Thunder @ Memphis Grizzlies
Physically the Thunder are OK, but whether they've figured out how to play without injured point guard Russell Westbrook remains to be seen.
Typically one of the most durable players in the league, Westbrook is now sidelined for the first time in his young career, making an adjustment similar to his teammates.
According to CBS Sports, Westbrook has offered his expertise to second-year guard Reggie Jackson, who has filled in admirably with averages of 11 points and two assists a game against Memphis.
Jackson had a much better shooting touch in the previous round against Houston, but the Rockets didn't have tenacious perimeter defender Tony Allen.
The Grizzlies had the league's best defense in the regular season, and have employed a strategy of letting Thunder MVP candidate and three-time scoring champion Kevin Durant go off, while containing the rest of the club.
That suffocating defense took a slight hit after starting forward Tayshaun Prince suffered a hip injury in Game One. He's listed as day-to-day, and played through the injury for 35 minutes for nine points on 4-for-10 shooting in the Game Two loss.
Tip-off is at 5 p.m. and will be broadcast by ESPN.
© Copyright IBTimes 2023. All rights reserved.