NBA Trade Rumors: Chris Paul Demanded To Be Dealt By DeAndre Jordan's Agent? Clippers On Verge Of Signing Center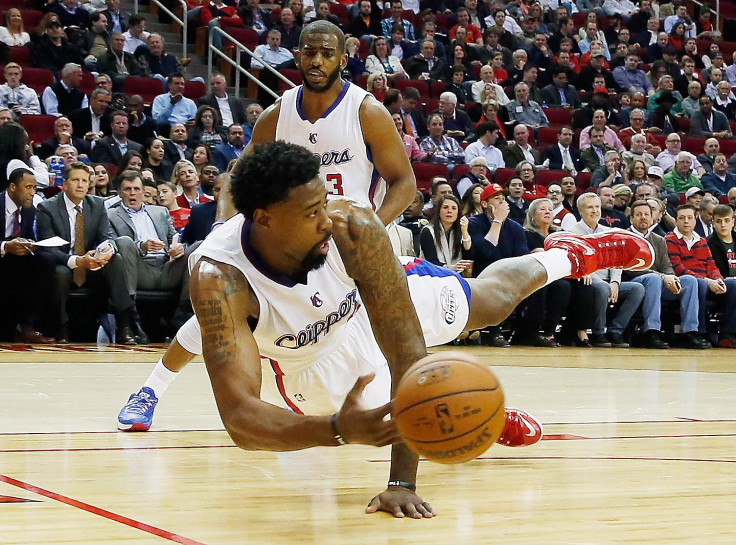 Chris Paul and DeAndre Jordan might not have had the best relationship last season, but the point guard is doing what he can to keep the core of the Los Angeles Clippers together. Despite reports that Jordan's agent, Dan Fegan, asked that the point guard be traded, Paul is part of a group of Clippers' players that is meeting with the big man and hoping to convince him to stay in L.A.
Adrian Wojnarowski of Yahoo Sports reports that Paul, Blake Griffin, J.J. Redick and newly-signed Paul Pierce are set to meet with Jordan in Houston. Head coach Doc Rivers and team owner Steve Ballmer are reportedly part of the in-person recruiting effort, as well.
Five days ago, the Clippers seemed to be out of the running to sign Jordan. Now, they might be the favorites to land him.
ESPN's Michael Eaves reports that Jordan's agent was the driving force behind the player's initial interest in Dallas. According to Eaves, Fegan even demanded that Rivers and the Clippers trade Paul before signing Jordan. L.A. never considered making the move, but it added speculation that Fegan was pushing Jordan towards Dallas.
ESPN's Kevin Arnovitz has reported that the deteriorating relationship between Jordan and Chris Paul also contributed to the center's initial decision to move on. But Jordan's family has wanted him to stay in Los Angeles, and he was also reluctant to leave L.A.
From a basketball perspective, Jordan's best option is likely for him to remain with the Clippers. Despite their collapse in the second round of the playoffs, the Clippers were among the NBA's elite, winning 56 games in the regular season. By bringing back the same core of players, Los Angeles should be one of the favorites in the West for 2015-2016.
Jordan could help make the Mavericks a top team in the conference, but it might be a risky proposition. Dallas' other major free-agent acquisition, Wes Matthews, is coming off a serious injury and might never be the same player. Dirk Nowitzki is no longer in his prime, and the team lacks depth at point guard.
Adding a top center to help Nowitzki shoulder some of the load in the frontcourt would be key for Dallas, but losing out on Jordan would greatly hurt their chances of competing for a title. With the start of free agency eight days old, the Mavericks wouldn't be able to use their salary cap space on any player of significance.
© Copyright IBTimes 2023. All rights reserved.