NBA Trade Rumors: Jazz Paul Millsap On The Move? Utah Could Unload Forward To Brooklyn Nets, Brooklyn Fails To Land Atlanta's Josh Smith Or Charlotte's Ben Gordon?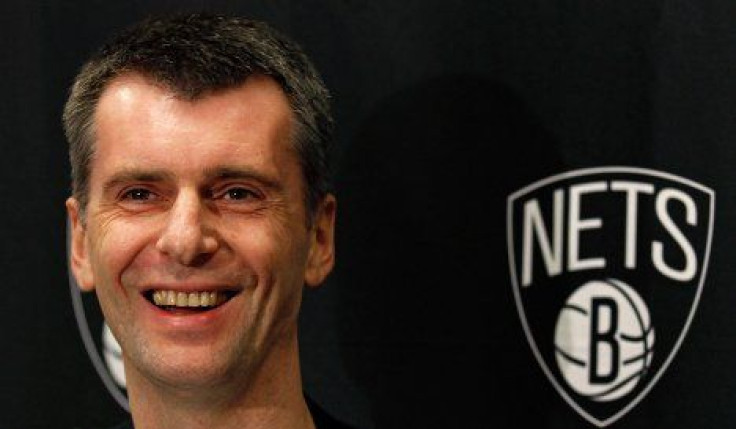 With just over a week left until the NBA trade deadline, the Brooklyn Nets have been linked to forward Josh Smith and shooting guard Ben Gordon. However, the club may have abandoned those prospects.
The Nets have shifted their focus to versatile Utah Jazz forward Paul Millsap, according to a report from the New York Daily News.
Last week, sixth-place Brooklyn reportedly offered struggling forward Kris Humphries to the Charlotte Bobcats in exchange for Gordon, but those talks may have cooled. Gordon is a career 40 percent shooter from beyond the arc, and the Nets are presently 22nd the NBA in three-point shooting as a team.
Smith has been the most rumored name on the market for the past month, and Atlanta has had him on the block for upwards of three seasons. The ultra-athletic and bouncy Smith would be an excellent addition to the Nets frontcourt, but he is a free agent at the end of the season, and Brooklyn could lose him to a higher bidder in the offseason.
The Nets are hoping to land another big man, according to the Daily News, and Millsap would be a major upgrade over low-scoring Humphries, and the Jazz big man's $7.2 million salary can come off the Nets bloated payroll. Humphries, who has seen his role diminish since interim head coach P.J. Carlisemo took over for Avery Johnson back in December, is set to make $12 million next season.
The 28-year-old Millsap has spent his entire career with Utah, and has always been a valued player, but the Jazz are in the midst of a youth movement, and are loaded up front with center Enes Kanter and forward Derrick Favors. Millsap has averaged 12.4 points and seven rebounds game over six seasons, but his numbers dipped when his playing time was limited to 30 minutes per contest this year.
The Nets don't have much to offer in exchange for Smith, Gordon, or Millsap, except for second-year guard MarShon Brooks and Humphries. But Brooklyn general manager Billy King might hesitate to move Brooks, who has shown promise, averaging 12.6 points per game in his rookie season.
Brooklyn's offense has struggled this season, especially at the guard position, possibly increasing Brooks's value. Though he is currently injured, star Brooklyn point guard Deron Williams is shooting a career low 41 percent from the field, while shooting guard Joe Johnson is netting 16.8 points per game, his lowest output since 2004.
The Nets are currently 21st in the NBA in points per game, and 14th in rebounding. Both are categories that Millsap can help improve.
Utah and Brooklyn have been complementary trade partners before. In 2011, they pulled off the surprising deal that sent Williams to the Nets in exchange for several draft picks, Favors, and guard Devin Harris.
© Copyright IBTimes 2023. All rights reserved.