NBA Trade Rumors: Ty Lawson, Jamal Crawford, J.R. Smith Involved In Latest Speculation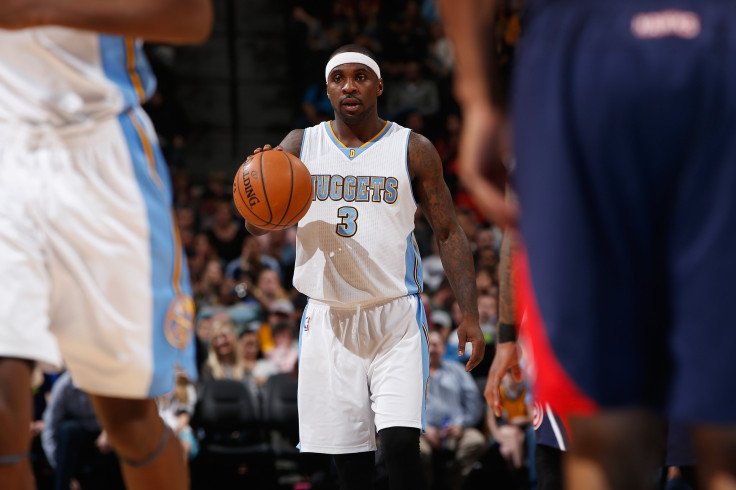 The biggest names in NBA free agency are off the market, but quality players could still be on the move this offseason. With teams still looking to upgrade and others trying to dump salary, a few guards could be on the move.
Ty Lawson and Jamal Crawford have both been involved in recent trade rumors. The Dallas Mavericks reportedly entertained the idea of acquiring Lawson, and the Cleveland Cavaliers have reportedly expressed interest in trading for Crawford, though neither player was moved.
Lawson's time with the Denver Nuggets looks to be finished. The team has added two point guards this summer, drafting Emmanuel Mudiay with the No.7 pick in the 2015 NBA Draft, as well as reportedly signing Jameer Nelson to a three-year contract. With no room on the roster for Lawson, who's been a productive point guard for his entire career, the Nuggets appear likely to trade him.
The six-year NBA veteran has even said he expects to be traded, predicting he would be sent to the Sacramento Kings. While the Kings could look to acquire the point guard, a few other teams that need help at the position might try to make a play for him, as well. Lawson is owed over $25 million for the next two years, and he averaged 15.2 points and 9.6 assists per game last season.
A Crawford trade might not be as likely, but NBA executives believe the Clippers are willing to trade the 15-year veteran, according to the Akron Beacon Journal. Crawford was named the NBA Sixth Man of the Year for the 2013-2014 season, and he averaged 15.8 points per game last year.
Cleveland has reportedly explored trading Brendan Haywood's contract for a shooting guard, though J.R. Smith's free-agent status could prevent the Cavs from making a trade. Smith doesn't appear to be highly coveted, and Cleveland might have a chance to sign him on the cheap. The Cavaliers have also been linked to Joe Johnson, but such a deal might no longer happen, now that Deron Williams has been bought out of his contract by the Brooklyn Nets.
Crawford's contract makes him particularly appealing. He only has one year left on his deal, and he's owed less than $5.7 million next season.
© Copyright IBTimes 2023. All rights reserved.