NBC Executive Denies Considering Replacing Chuck Todd With Nicolle Wallace On 'Meet The Press'
Every Sunday morning, viewers tune in to watch NBC's "Meet the Press" with host Chuck Todd, but a weekend report signified that those behind the scenes of the political news show once considered a familiar MSNBC personality for the job.
A report by The New York Times' Ben Smith indicated that Nicolle Wallace had once been considered to lead the program. Wallace, who had previously served as George W. Bush's White House communications director, is already familiar to some thanks to her time serving as a co-host on ABC's "The View."
READ: MSNBC Producer Resigns, Shares Open Letter After Noticing Issues Surrounding News Coverage
As stated by the publication, two sources revealed to Smith that NBCUniversal CEO Jeff Shell had "floated the notion of elevating" Wallace to take over the long-running show. However, an unnamed NBC executive clarified in a statement that Todd "has led the Sunday news-making and ratings battles for five years at the helm of 'Meet the Press' and will continue to do so."
Earlier this year, MSNBC had expanded Wallace's show "Deadline: White House" to two hours, reports The Daily Beast. "Deadline" is now slated to take over the 5 p.m. slot that is held by Todd's "MTP Daily." As of Aug. 17, which is the first day of the Democratic National Convention, "MTP Daily" will move to the 1 p.m. time slot.
READ: NBC News' Decision Regarding Matt Lauer's Former Colleague Surprises Many Amid 'Massive Corporate Restructuring'
Following the news of the network once considering replacing Todd with Wallace, the latter's name started trending on Twitter Monday morning. While many appeared in favor of the MSNBC personality taking the gig, others criticized the decision.
This is not the first time that networks and TV shows under the NBCUniversal umbrella have experienced changes in recent months. Former Fox News personality Shepard Smith is scheduled to begin hosting "The News With Shepard Smith" on CNBC later this fall. Elsewhere, MSNBC host Joy Reid left her show "AM Joy," a political weekend-morning talk show on the network, in July in favor of "The ReidOut."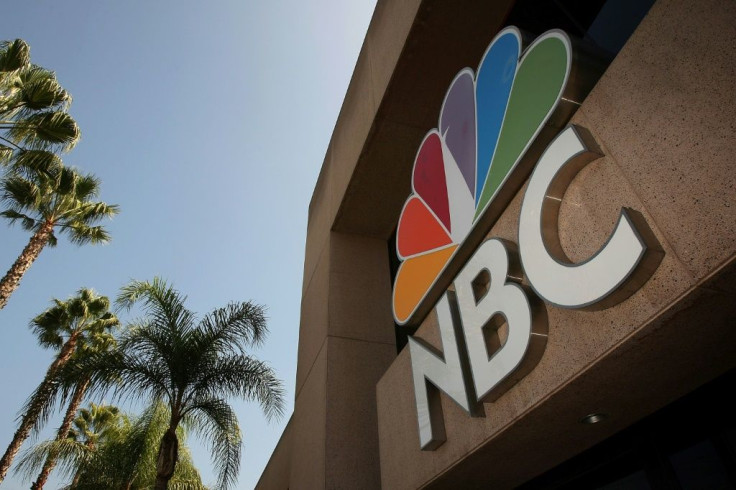 © Copyright IBTimes 2023. All rights reserved.