NBC Sports: Digital Advertisements Sell Out for Super Bowl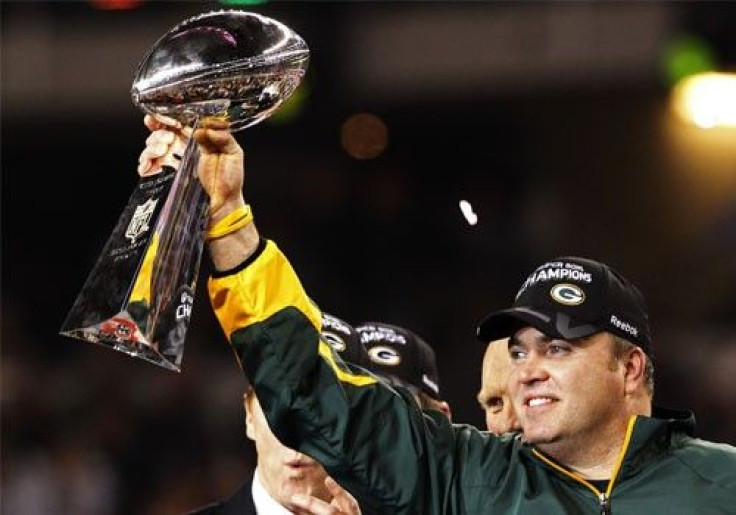 Corporations have capitalized on NBC Sports' decision to live-stream the NFL's Super Bowl.
Advertising packages are sold out for the live streaming broadcast of the Feb. 5 game, NBC Sports spokesman Chris McCloskey told the International Business Times Wednesday. Although the value of an advertising package wasn't released, there were reports that the package prices ranged from six figures to the low sevens.
But the inclusion of live streaming didn't stop advertisers from doling out big bucks for TV advertising. McCloskey told media outlets NBC had sold out its advertising slots for the Super Bowl and was getting as much as $4 million per 30-second slot, a record amount for the network. The average advertisement sold for $3.5 million, up from Bloomberg's estimate of approximately $3 million for last year's Super Bowl, which aired on Fox.
When NBC Sports announced in December that it planned to offer live-streaming of playoff games, the network said it has seen no evidence it hurts the traditional broadcasts' healthy TV ratings. If anything, the extra options online may help keep fans glued to the games on their sets.
We don't want to limit ourselves to people in front of the TV, Rick Cordella, vice president of NBC Sports Digital Media, said in the announcement.
Last year's game between the Green Bay Packers and Pittsburgh Steelers drew an estimated 111 million television viewers.
© Copyright IBTimes 2023. All rights reserved.
FOLLOW MORE IBT NEWS ON THE BELOW CHANNELS