Nepali Man Claims to be World's Shortest Man [PHOTOS]
A 72-year-old man in Nepal claims that he is the shortest man in the world and officials from Guinness World Records will arrive in the country this weekend to measure him.
Chandra Bahadur Dangi says he is only 22 inches tall and hopes to be declared the world's shortest man.
The current title of the World's shortest man is held by Junrey Balawing of the Philippines, who is 23.5 inches tall.
Dangi is originally from western Nepal and is in Katmandu just to claim the title.
He has five brothers, who are all of normal heights. He resides with his eldest brother and family.
Neither Dangi nor his family is sure when he stopped growing.
Dangi has never been outside his village. He had been unknown to the outside world till a forest contractor found him and informed the local media recently.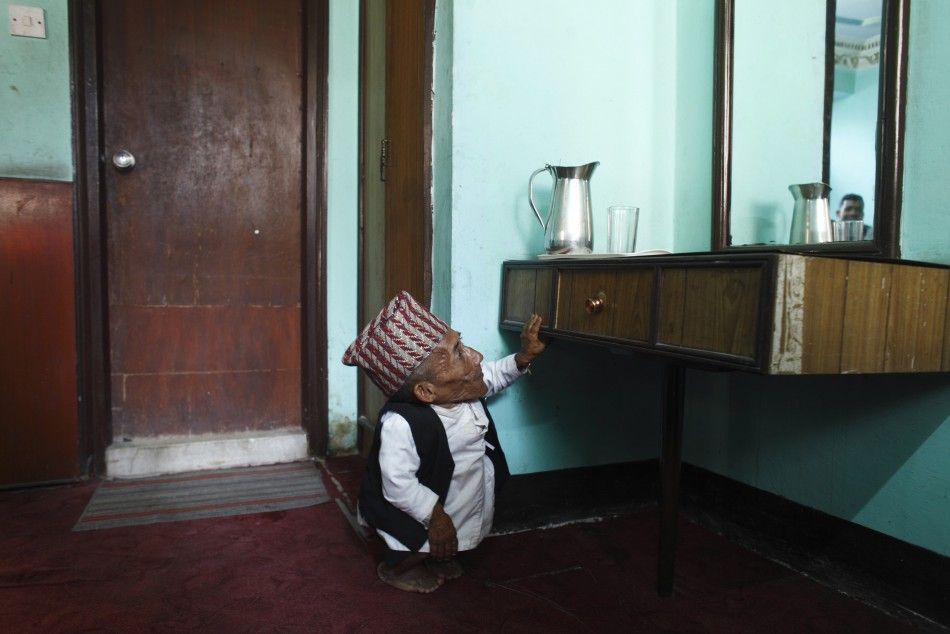 © Copyright IBTimes 2023. All rights reserved.