Netflix Movies To Watch On A Snow Day: List Of Films That Will Help You Make The Most Of Your Day In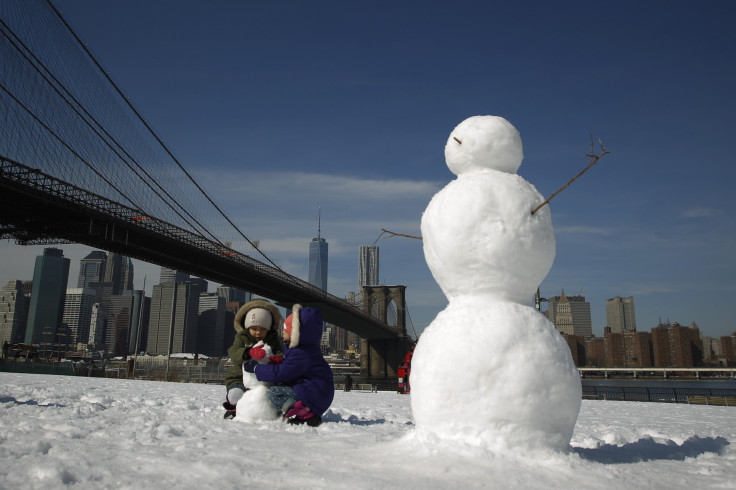 The snow on the streets outside should not be the reason for you to have a gloomy day. Make the most of your day off by snuggling under the covers with a cup of hot chocolate as you forget the teeth-chattering storm to indulge in a great Netflix marathon.
Here is a list of things that you can watch on Netflix as you try to escape the wind and snow outside:
The Grey
Starring Liam Neeson and Dermot Mulroney, the film is about six oil workers battling the harsh weather conditions after their plane crashes in Alaska. And yes, miniature bottles of liquor do help.
Snowpiercer
No, this movie isn't just here because it lets you gaze at Chris Evans on your day in. "Snowpiercer" is a post-apocalyptic film about the last surviving people on the Earth and their journey on the train that never stops moving.
American Beauty
"House of Cards" fans are in for a treat with this one. Watch your favorite Kevin Spacey in this award-winning film for a dose of good drama.
Dead Snow
Are horror movies right up your alley? If yes, we have the right fix for you. The film is about a group of friends whose snowy getaway is cut short by Nazi zombies.
Smilla's Sense of Snow
Watch Julia Orman investigate the death of a young boy in this thriller. Set in Copenhagen, the movie is a great one to enjoy on a cold snow day.
Planes, Trains and Automobiles
Watch comic legends Steve Martin and John Candy being forced to stick together as they try to get home to their families.
Snow Buddies
Don't have a puppy to cuddle up right next to you? Don't worry, we've got you covered with this heartwarming movie about adorable puppies. It can turn any gloomy day into a bright one.
The Frozen Ground
Watch this movie with a star-studded cast – yes, they have Nicolas Cage starring alongside Vanessa Hudgens, John Cusack and Dean Norris — as an Alaska state trooper tries to find a serial killer with the help of a 17-year-old prostitute.
© Copyright IBTimes 2023. All rights reserved.