New Carolina Panthers Head Coach Emphasizes 'Stability At Quarterback'
KEY POINTS
Frank Reich was recently introduced as the new Carolina Panthers head coach
Reich is no stranger to handling a revolving door of starting quarterbacks
The Panthers have the ninth overall picks, along with six other picks, in the 2023 NFL draft
The Carolina Panthers is ready to make the journey back to playoff contention after signing former Indianapolis Colts head coach Frank Reich and he believes that the franchise's hopes lie in bringing in a reliable hand under center.
Reich made it clear as much during his introductory press conference this past Tuesday, January 31 while revealing how he and front office personnel are planning to address the Panthers' quarterback woes.
"You got to have stability at quarterback... The good thing that I've learned in my past experience here, in the past experience in the few years, is we've learned how to adapt different to styles of quarterbacks, but that's not the ideal situation, right?" Reich stated.
"So, we, Mr. [David] Tepper, Scott [Fitterer], and myself, have to commit to what's our blueprint? How are we going to maintain stability at quarterback? Make a plan and then execute that plan."
The Super Bowl-winning offensive coordinator of the Philadelphia Eagles had a decent coaching career with the Colts which featured a 40-33-1 regular season, but he failed to find postseason success other than a lone win over the Houston Texans in the 2018-19 Wild Card playoffs.
Reich was fired from his post after a disappointing 3-5-1 start to the 2022 NFL season.
His desire to find stability at the quarterback position goes back to Andrew Luck's unexpected retirement ahead of the 2019 season and has become synonymous with his tenure in Indianapolis.
A revolving door of starting quarterbacks began with Jacoby Brissett in 2019, Philip Rivers the following year, Carson Wentz in 2021, and then Matt Ryan and Sam Ehlinger this season.
"I think even though it wasn't always an ideal scenario, like in Indy having a different quarterback every year, I did learn a lot through it because you're forced to adapt and evolve your offense around different styles of quarterbacks," Reich told the Panthers official website.
The Panthers currently own seven total draft picks in 2023, which includes the ninth overall pick, and it remains to be seen whether they will package those picks and a player to move up in the draft and select a quarterback.
Names such as Ohio State's CJ Stroud, Alabama's Bryce Young, and Kentucky's Will Levis are all projected to be drafted in the first round and one of them could be in Carolina after the draft.
Reich knows the situation that he is entering with the Panthers and the franchise will be looking to him as their guiding light to a promising future.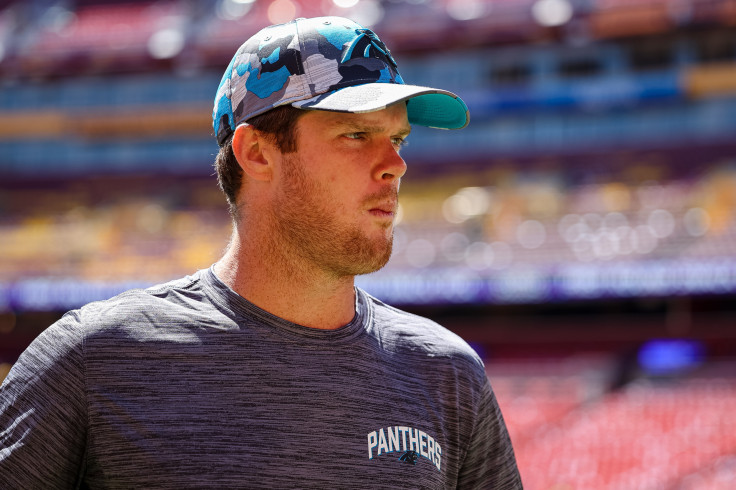 © Copyright IBTimes 2023. All rights reserved.