New Coronavirus Mutation Evades Antibody Protection, Could Be Resistant To COVID Vaccine
KEY POINTS
The U.K. variant acquired a mutation found in South Africa and Brazil
The new mutation may help the virus escape antibodies
There are at least 470 cases of the U.K. variant found in the U.S.
The B.1.1.7 coronavirus variant found in the U.K. may be evolving with a new mutation that would help it evade the antibodies present in COVID-19 vaccines.
Public Health England on Monday published a report where the executive agency revealed it was investigating cases of coronavirus with new genetic changes that were found in some regions of the U.K.
The mutation, referred to as E484K, had already been detected in variants linked to South Africa and Brazil. The same mutation was found in at least 11 samples of the U.K. coronavirus variant.
Scientists at PHE said the B.1.1.7 variant appears to have developed the mutation independently. Researchers believe the mutation could help the virus escape the antibodies produced by the body after a previous infection or after receiving a vaccine shot.
"This doesn't appear to be great news for vaccine efficacy," Joseph Fauver, associate research scientist in epidemiology at the Yale School of Public Health, said.
Fauver also said the new finding should serve as a warning for American officials to look for any variants through genetic sequencing. The United Kingdom variant has been detected in 55 countries, including in at least 470 cases in the United States, according to the U.S. Centers for Disease Control and Prevention.
Vaccine maker Novavax on Tuesday said its vaccine appeared to be less effective against the variants found in South Africa. During its Phase 3 U.K. trial, Novavax said its vaccine was 89% effective against COVID-19. However, a separate trial conducted in South Africa found it only to be 49% effective.
Early laboratory test results of Moderna's coronavirus vaccine showed that it works against the new and more infectious variants found in Britain and South Africa. However, the body's immune response may not be as strong.
Moderna is currently testing whether a third booster shot of its vaccine could help the human body fight against the new variants.
Pfizer and BioNTech have also said that their COVID-19 vaccine works against human-made lab variants containing the E484K mutation. The company has yet to test its vaccine against real-world COVID-19 variants.
"Of particular concern ... is the emergence of the E484K mutation (found in the South African variant), which so far has only been seen in a relatively small number of individuals," Ravi Gupta, a professor at Cambridge University's Institute of Therapeutic Immunology & Infectious Disease and co-lead of the study, said. "Our work suggests the vaccine is likely to be less effective when dealing with this mutation."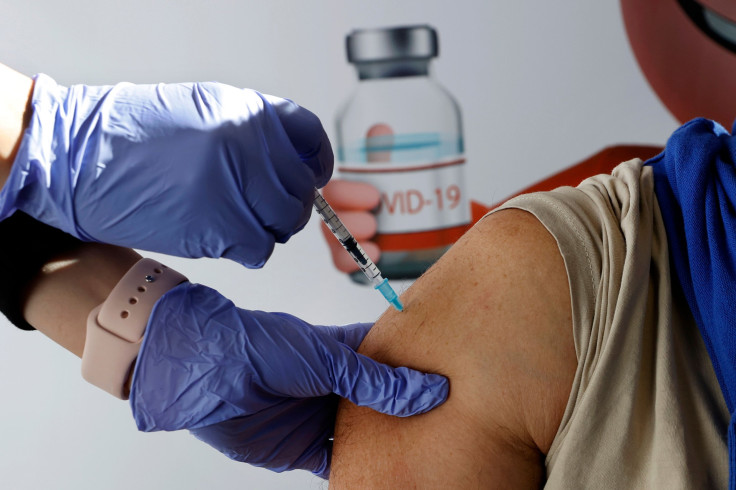 © Copyright IBTimes 2022. All rights reserved.
FOLLOW MORE IBT NEWS ON THE BELOW CHANNELS